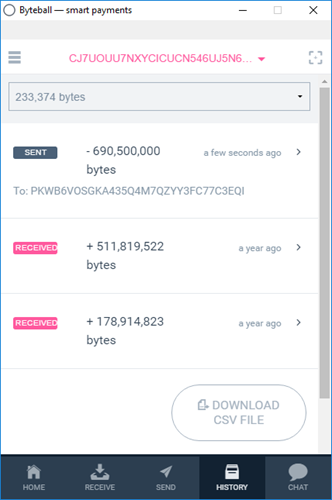 ---
Remember when Byteball did a huge airdrop last year, where they gave you half of the airdrop upfront and the other half only became available after 1 year? Well, Today, that was exactly one year ago for me, so I could withdraw my remaining airdrop balance and trade it for Steem at Bittrex.
The value of Byteball remained pretty stable actually, my airdrop was still worth around $20 and I exchanged it into 67 Steem.
---

---
This goes to show that sometimes these airdrops can definitely be worth it. I remember people saying that they wouldn't participate with the Byteball airdrop, because it seemed too sketchy for them. The fact that it still held much of its value and that I was able to withdraw it instantly, proves that it paid off to participate.
I wish that Byteball did another one of these airdrops on Steem, because well, who doesn't like free money? I hope at least some of you still have access to your Byteball addresses!