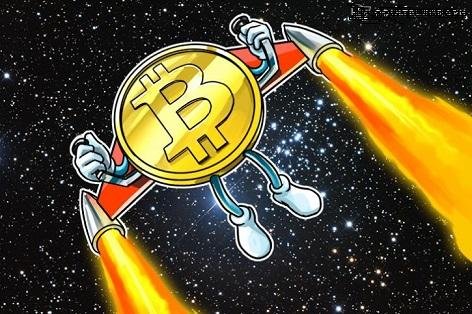 The market can tell us some very interesting things if we are willing to listen. However, sometimes it can be very hard to listen to the truth that the market has to offer. Many of us have risked our assets (time and money) into Steem, and we've been burned (at least temporarily). Does that mean we should have put our effort into other endeavors? Maybe, maybe not. It's pretty much impossible to know until more time has passed and we see what happens in the future.
But what is the market saying right now?
Pretty obviously Bitcoin is still the top dog, which implies a lot of things:
We don't need smart-contracts.
We don't need scalability.
We don't need efficiency.
We don't need speed.
We don't need privacy.
We don't need decentralization.
We don't need dapps.
Of course, we need all these things.
But the market is telling us these aren't really a primary concern, yet. First, we require a foundation. The absolute biggest concern is simply creating a currency that can't be diluted by inflation; to make sure that it's easy to run a node so that thousands of nodes all around the world are in consensus and can't be shut down by anyone.
The killer app is boring AF.
Honestly, this is why a lot of us are here. We've got our heads in the clouds with big pie-in-the-sky dreams of the future. It would be wise to come back down to Earth every once and a while, however difficult that may be.
No one really cares about Steem except for the people entrenched in the community. That's fine... for now. Can we really say we've earned anyone's respect? Not really. The vast majority of this community is primarily concerned about what's in it for them rather the good of the whole. Our complete and utter lack of a reputation system ensures that bad actors go unpunished. It's hard to justify the inflation being created given the value generated by it. At the same time this isn't that big of a deal because we control the vast majority of inflation of our own staked coins.
Personally, I'm a bit biased when it comes to Steem, because I have a developer's background. I don't see any of the devs whining about price action and how Steem is "going to zero". What I do see are a bunch of diehards grinding out code no matter what happens, and that's inspiring.
For the most part, it seems like the people who bring the least value to the table are the one's complaining the most. Again, this is fine and totally predictable behavior; no one can stop it from happening. Most citizens of the world are living under a fear and scarcity model that governs their every thought. I'm no exception.
Conclusion
We should all believe in the tenants of decentralization. If that was the case, very few of us would be in the red at this point. The most decentralized networks are continuing to hover at a good value. Perhaps it's time to reflect on what a greedy and overextended position we put ourselves in. We have no one to blame but ourselves for that.