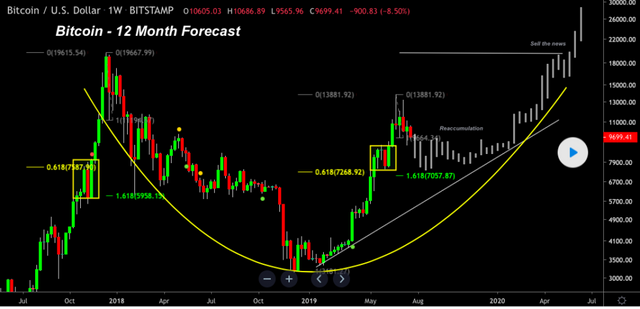 source
In spite of the assurances and commitments from crypto analysts and experts, the value of Bitcoin continues to flutter around the usual 5 figures (7-10k). If we trace our steps back to December 2019, when the price of 1 Bitcoin reached almost USD 20,000, as at then it looked like Bitcoin will finally breach the financial markets via its potential and value. Following the next year, things started to get ugly for bitcoin as it was down to $3,000 - 4,000 USD, and since then it has been trying to break through the $10,000 fever.
There are some factors behind the current value of bitcoin's price. Among these factors, one of the major reason behind bitcoin's volatile price is its market manipulation. Bitcoin market manipulation is quite capable of volatility which is 10x higher in price versus the United States dollar within a short period.
Below are some of the factors affecting the price of Bitcoin:
Regulatory concerns
The insecurity of the future's Bitcoin's value
Security breaches
Market manipulation
Industry mistrust
The one upside to all this is that, although cryptocurrencies may have entered a death spiral, the blockchain economy is here to stay. As well as allowing safe peer-to-peer lending and transactions, it is being used to build more efficient supply chains and in the evolution of the internet of things — to name just a few of its applications. This will only grow as it is applied to everything from education to the media.
Disclaimer:
This is not financial advice, nor a guarantee or promise in regards to any result that may be obtained from using the above content. The information provided here is for informational and entertainment purposes only. It should not be considered as financial and/or investment advice. No person should make any kind of financial decision without first consulting their own financial adviser and/or conducting their own research and due diligence.
Reference:
Bitcoinist