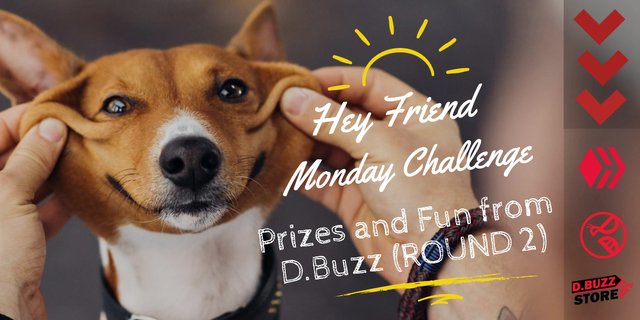 Hello Buzzians,
Monday is here, and you know what that means? That is correct; it's the new Monday challenge!
But before we jump into that, we would like to announce the randomly selected winner from the previous week's challenge.
Drumroll, please ... .. . . . . . . . . ..
And, the winner is ... .. . . . . . . . . ..
---
---
That is correct, @mrnightmare89 you have two weeks to contact us on Discord or Facebook or leave a message below with the best way to get a hold of you.
We would love to know what product you would like from our shop, and we will ship it up to you!
Congratulations!!!
---
The challenge for today and the rules:
Monday the 29th challenge :
For the 2nd challenge, we will make it a bit more complicated.
We want to see your best OMG face.
You must post a Buzz with your BEST OMG face, and have a link to this post in the description below it.
The entry can be a work of art or a photo.
The Trickey Part:
It's not possible to upload images directly to D.Buzz yet, but if you start a new post on Hive.blog, you can upload an image there, and then cut out the link it provides from the source code and once you Buzz that, the image will display correctly on D.Buzz, and it's not required to actually finish publishing that post on Hive.blog.
Rules:
Login to D.Buzz to post a Buzz with your entry + include a link to this post.
Use the hashtag #DBuzzMondays
After six days (Next Monday, at some point), we will randomly select a winner from all the valid entries.
We will then make an announcement post on the following Monday and Tag you.
You will have 14 days to contact us on Discord or Facebook to claim your prize! (We need to know what shirt/mug you want and where to send it. :) )
No, follow or upvote required to play.
What is the prize?
Any product from our store:
What if I can't get the product shipped to me as and on the international space station orbiting the earth at a couple of million miles an hour? Well... that is AWESOME, send us a photo!!... but contact us also, and we can see about sorting out another fun prize!
Questions? Concerns? Comments?
Just Post below.
Thank you, and have a great week!
DBuzz over and out.
---