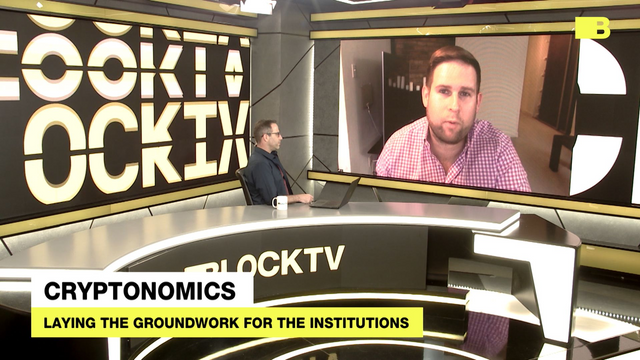 Source
BlockTV is on a roll. The video site that is dedicated completely to coverage of the crypto world. Thus, it is forging a niche for itself where being the early adopter might give it a leg up on everyone else.
For a contrast, consider the lead that CNN got in the cable news realm by being the first. The same could be said for ESPN which, even through today, does not really have a competitor in the sports coverage world in the United States.
Today there was an announcement that Mati Greenspan, formerly of eToro, is leaving that project to join BlockTV. He was noted for his work with VIP clients along with videos that were able to go viral. He is a Bitcoin advocate and a long time voice of cryptocurrency.
He will be joining BlockTV as an adviser overseeing the release of the new token that was announced earlier this month.
Lavie stated that BlockTV is "happy to announce" Greenspan's decision to join them as an advisor. Earlier this month, we reported on the upcoming distribution, which will be the sale of the BLTV tokens. The tokens will be available for paying for advertisements to be run on the BlockTV network, and they can be redeemed for tickets to events with BlockTV. However, rather than launching an initial exchange offering or even an initial coin offering, the tokens are just going to be directly listed on Bittrex Global on November 21st of this year. BlockTV already confirmed that there won't be a private sale.
https://bitcoinexchangeguide.com/mati-greenspan-leaves-etoro-moving-on-to-blocktv-and-its-bltv-token-launch/
BlockTV is still rather small at the moment but it is obviously growing. They are posting of late on Steem looking to tap into a wider market.
As cryptourrency gets bigger, their audience could get expand rapidly. It is highly possible that tens of millions enter the space over the next year. If this is the case, it might be placing itself in prime position to benefit.
First movers often can leverage it into a position where catching up makes it difficult. The fact they are tokenizing their site means it is one of the first broadcast stations to adopt this methodology.
---
If you found this article informative, please give an upvote and resteem.