After learning what I could about the ins and outs of the new Community feature that is in beta now, I did a bit of thinking about how some of this could play out.
One of the key features is that a Community can be "owned". The account that sets up the community is thus the owner and can assign moderators. Of course, once SMTs appear, a token can be created to tie into the community to reward interaction the same way the LEO does.
The natural presumption is to conclude the owner will be an individual. While this will be certainly true in most instances, how about the idea of a community owning a community? Isn't this the epitome of decentralization?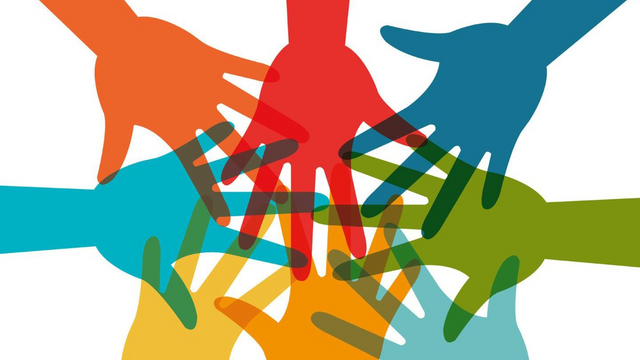 Source
Steemleo is one of the more promising tribes since the team behind it is very mindful of the token and doing all it can to enhance the value of the ecosystem. This includes implementing more features that create burns. At the same time, a ticker was added for a more professional look to the site plus the DEX which allows for token swapping tied into the platform.
Taking this thinking a step further, how about Steemleo set up and own a number of different communities? For instance, we could start with investing, finance, stocks, and gold. All of these communities could be "owned" by Steemleo, a platform that is essentially "unowned". The community has stake in it simply based upon token accumulation.
Without knowing the technical details, it is tough to guess how it all can tie in. However, according to what @roadscape suggested, posts on the communities will not filter through to one's blog. The question is whether it shows up on the site itself (in this instance on Steemit.com)? If that is the case, all community posts could be tied into Steemleo.com, thus making them eligible for LEO tokens in addition to whatever the community token is.
To me, this would expand the Steemleo ecosystem while offering more opportunities to individuals. As people are drawn in due to the different categories, there is a chance they can be fed into Steemleo and other offerings on the platform. It is a great feeder system fostering more growth.
I would think it is also a great way to add to the value of the LEO. If people are earning tokens in the individual community, yet realize there is a bigger platform, those tokens can be exchanged for LEO (since there is its own DEX) which can be used for other purposes. For example, when the marketplace is implemented, that could take payment in the LEO but if someone earned the LEOINV or LEOGLD, they could use what was earned to purchase goods or services in the store.
Of course, the idea of adding more tokens might seem like it is taking away from the LEO but I don't look at it that way. Each community will stand on its own. There are going to be members of particular communities who really aren't interested in the larger picture. They want to talk about gold and that is it. Hence, we have a place for those types who also have a token of their own.
The advantage to this is as that community grows, collectively it will have ideas of how to improve their platform. Perhaps there is an admin who can add different features to the community that will enhance the user experience. An idea is in the gold community, how about adverts or even a store where people can actually buy gold? A similar process could be used with that token and burn rates.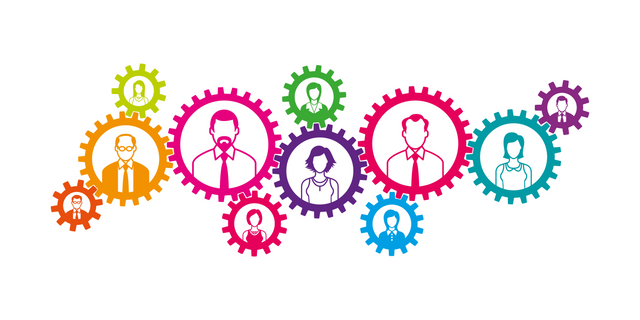 Source
Whales can be very powerful individuals in shaping the direction of a community. This can be a healthy thing since they are the ones who have a lot on the line and, hopefully, have the ability to move things forward. With Communities, the benefit is that Whales will likely have an interest in the subject and, more than likely, a great deal of experience. Using the gold community, I would imagine the ones loading up on that token are those who are involved with and interest in gold. People who do not care about that asset class will pass by it.
Cryptocurrency is a double-edged sword when it comes to Whale formation. The easiest way to achieve this is to get in early. Unfortunately, the opportunity to get in early is only available when it is early. As time passes, that ship sets sail as it pertains to that project.
Steemleo, like other tribes, shows this. Each month that goes by is one month that cannot be recaptured. The days of cheap LEO might be gone. Rewards get spread out among more users as activity increases. Thus, individual payouts tend to go down.
Communities offers the opportunity for new sets of Whales to be created. These people could amass a stake that puts them in a powerful position within that community. Here we see the ability to help steer the community being in the hands of those with stake, interest, and experience.
It is a process that can keep repeating itself. Over time, power keeps getting pushed further away from the center. Each community can have its own token, marketplace, and ultimately DEX. If the community gets large enough, members might want to repeat this process again into subcategories for that community.
All the while, the interconnected nature helps to benefit Steemleo.
What are your thoughts on this?
---
If you found this article informative, please give an upvote and resteem.