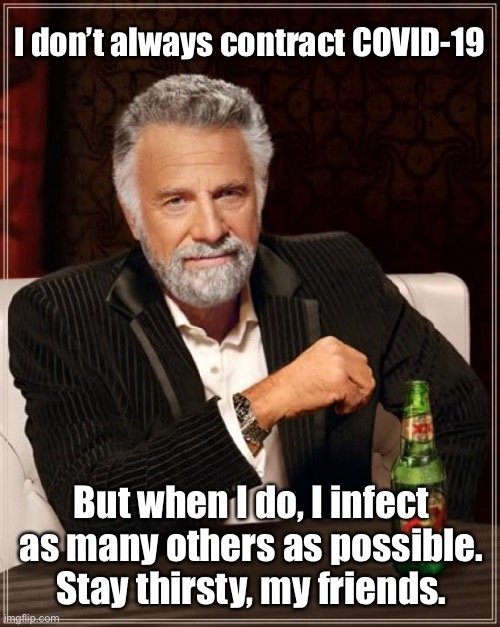 Coronavirus News, Analysis, and Opinion:
With infections, hospitalizations and deaths linked to Covid-19 rising exponentially, hospitals in Milan are running out of beds even after having converted wards and suspended nonurgent procedures. Ambulances have been forced to wait for hours to drop off patients at hospitals where Covid-19 patients are sometimes kept on gurneys in crowded corridors.
A Milan crematory said it couldn't keep up with the number of deaths and stopped accepting for cremation the bodies of nonresidents who die in the city. A temporary hospital set up in April at Milan's trade-fair center has reopened.

Cryptocurrency, Investing, Money, and Debt:
Right now, Parler looks a lot like the reality President Donald Trump is trying to conjure up. Why not Hive?
The FUD Parade marches on: Bridgewater's Dalio Sees Governments Banning Bitcoin Should It Become 'Material'
TikTok says the Trump administration has forgotten about trying to ban it, would like to know what's up
Politics and Other Stuff:
Trump Is Fundraising For Legal Help Fighting A 'Stolen' Election. Nearly All The Money Is Actually Going Elsewhere.
Trump Needs Three Consecutive Hail Mary Passes: The president's litigation strategy is unlikely to succeed, but it's doing great harm in the meantime.
But what Trump and his legal team are doing can nevertheless cause real harm to the country going forward, should millions of people believe Trump's false statements that Biden won the election through fraud. It is this near certainty, and not the long-shot possibility of Trump staying in office, that is reason for grave concern.
Trump Lawyer Admits No Fraud In Pennsylvania
GOP Commissioner Debunks Conspiracy Theory About Dead Voters Casting Ballots In Philly
Trump Still Trying to Declassify Russia Info
President Trump's senior military and intelligence officials have been warning him strongly against declassifying information about Russia that his advisers say would compromise sensitive collection methods and anger key allies.
CIA Director Gina Haspel last month argued strongly at a White House meeting against disclosing the information, because she believed that doing so would violate her pledge to protect sources and methods.
Lawmaker Says Mississippi Should 'Succeed' from Union
Azerbaijan's drones owned the battlefield in Nagorno-Karabakh — and showed future of warfare


Badge thanks to @arcange