In many of these #quarantinediaries posts, I've mentioned shortages and empty shelves I've seen seen in stores where I live (suburban Minneapolis). Today, something different. Fully stocked shelves at the Aldi in Chanhassen. They had everything I was looking for there. All the things that had vanished from the shelves in the early stages of the coronapocalypse were back. Even several hundred packets of yeast.
I've posted a lot of "doom and gloom" about supply chains, so a bit of good news for a change. 😁
Coronavirus News, Analysis, and Opinion:
Manhattan lawmaker calls for end of indoor dining as NYC's COVID rates increase
Vitamin D to be delivered to millions of vulnerable people to help protect them from Covid
Trump, stewing over election loss, silent as virus surges
5 Points On Why The Latest COVID Crisis Is So Bad, And Why It's Poised To Get Much Worse
Trump's Pseudo-Coup Isn't Working, but at Least It's Also Wasting Everyone's Time During a Viral Death Wave
Billionaire Trump donors contract Covid-19 after downplaying risks
Cryptocurrency, Investing, Money, and Debt:
As Governments Seek Encryption Backdoors, Bitcoin Becomes Critical
Digital Currency Group IPO could easily fetch $4 billion, says Messari
Republicans, not Biden, are about to raise your taxes.
Debt crisis warning as UK reports steep rise in emergency borrowing
Politics and Other Stuff:
The Completely Insane Electoral College Strategy
Election reality fails to pop GOP's online filter bubble
If millions of citizens finish the year believing — without proof or even evidence — that the rightful leader of the nation has been deposed in a coup, the U.S. could face long-term instability and a deepening crisis of legitimacy.
"Apparently even the coronavirus is tired of President Donald Trump and his lackeys persistently trying to steal the election."
Top official on U.S. election cybersecurity tells associates he expects to be fired
White House officials have asked for content to be edited or removed which pushed back against numerous false claims about the election, including that Democrats are behind a mass election fraud scheme. CISA officials have chosen not to delete accurate information.
In particular, one person said, the White House was angry about a CISA post rejecting a conspiracy theory that falsely claims an intelligence agency supercomputer and program, purportedly named Hammer and Scorecard, could have flipped votes nationally. No such system exists, according to Krebs, election security experts and former U.S. officials.
Department of Homeland Security calls election "the most secure in American history"
Trump Is Far More Vulnerable to Federal Prosecution Than People Think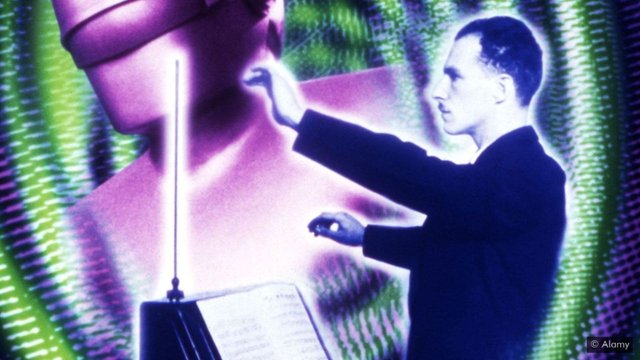 (source: BBC/Alamy)
The theremin: The strangest instrument ever invented?


Badge thanks to @arcange