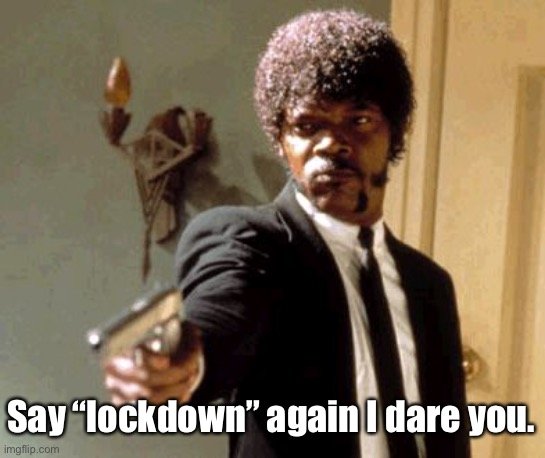 Coronavirus News, Analysis, and Opinion:
Europe faces 'six tough months' of pandemic, WHO says
Number of COVID-19 'long haulers,' survivors experiencing lasting virus symptoms, is growing
Larry Brilliant Says We'll Beat Covid—After We Go Through Hell
But here's really the worst thing. Back in March, every epidemiologist would have agreed that if we got a coronavirus spillover into humans, this is about what would have happened. But no one could have predicted such incompetence in the government of the United States of America. Nobody would have expected the manipulation of science for political aims. And, worse than all of that, ignoring the pandemic as if it didn't exist. It's frustrating to the docs working in emergency rooms and ICUs to watch patients die in front of their eyes and then have to go out and listen to the politicians. You have the governor of North Dakota saying that if you're a nurse and tested positive for Covid [without symptoms] you have to go to work anyway. And what about Trump, who hasn't even thought of a way to deal with the pain and sorrow?
States Imposing Few Restrictions Have Worst Outbreaks
Coronavirus cases are rising in almost every U.S. state. But the surge is worst now in places where leaders neglected to keep up forceful virus containment efforts or failed to implement basic measures like mask mandates in the first place.
Cryptocurrency, Investing, Money, Economy, and Debt:
French Lockdown to Push Economy Back Into a Contraction
In a best-case scenario of restrictions ending Dec. 1 and a quick return to the levels of activity seen just before the second lockdown, output would still drop 2.5%, statistics agency Insee said…
Buzzfeed to take over online news site HuffPost
IMF: Global Economy 'losing momentum' amid virus second wave
'Economy of Francis' event to showcase papal vision for global economic shakeup
Politics:
Rudy Giuliani Just Floated His Wildest Election Conspiracy Yet
Well, that was nuts.
Trump Now Actively Trying to Subvert Election

Trump's election lawsuits plagued by elementary errors
…his attorneys have repeatedly made elementary errors in those high-profile cases: misspelling "poll watcher" as "pole watcher," forgetting the name of the presiding judge during a hearing, inadvertently filing a Michigan lawsuit before an obscure court in Washington and having to refile complaints after erasing entire arguments they're using to challenge results.
"The sloppiness just serves to underscore the lack of seriousness with which these claims are being brought," said Rick Hasen, a law professor at the University of California, Irvine.
Georgia Confirms Biden Victory
Biden beat Trump by 12,284 votes, according to the final results from the audit. This is a slight drop for Biden compared to the pre-audit results.
And in related news, Federal judge dismisses Trump campaign lawsuit seeking to halt Georgia election certification
"It is well established that garden-variety election disputes do not rise to the level of a constitutional deprivation," Judge Steven D. Grimberg ruled. "The fact that his candidate didn't win doesn't rise to the level of harm."
Judge Grimberg was appointed by Trump.
US drops case against ex-Mexican general after pressure
The United States on Wednesday dropped a high-profile drug trafficking and money laundering case against a former Mexican defense secretary, an extraordinary reversal that followed an intense pressure campaign from Mexico.
The full scope of Mexico's pressure was not clear and officials were vague about what led them to drop charges in a case they celebrated as a major breakthrough just last month, when federal agents nabbed retired Gen. Salvador Cienfuegos in Los Angeles.
Trump advisers reportedly think Rudy Giuliani is encouraging election lawsuits so he can get paid
They Championed Venezuela's Revolution. They Are Now Its Latest Victims.
Trump Tries Desperate And Damaging New Tack As He Refuses To Accept Loss
There is no precedent for the Trump team's widespread effort to delay or undermine certification, according to University of Kentucky law professor Joshua Douglas. "It would be the end of democracy as we know it," Douglas said. "This is just not a thing that can happen."
Serendipity:
World Chess Champion Garry Kasparov on What The Queen's Gambit Gets Right
Where bananas are considered sacred


Badge thanks to @arcange