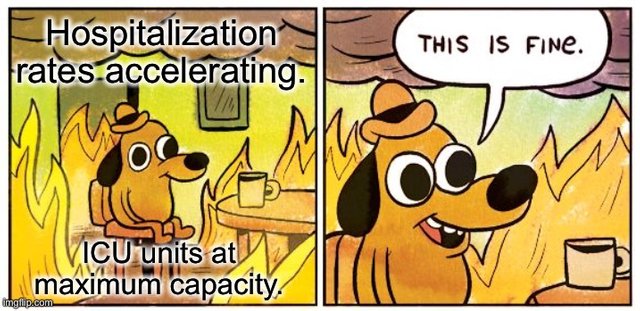 Coronavirus News, Analysis, and Opinion:
When someone struggles to open a lock with a key that doesn't quite seem to work, sometimes jiggling the key a bit will help. Now, new research from MIT suggests that coronaviruses, including the one that causes Covid-19, may use a similar method to trick cells into letting the viruses inside. The findings could be useful for determining how dangerous different strains or mutations of coronaviruses may be, and might point to a new approach for developing treatments.
Cryptocurrency, Investing, Money, Economy, and Debt:
Politics:
Trump and Giuliani are vulgar and buffoonish, but they play the same slimy game as their Democratic opponents. The Republicans scapegoat the deep state, communists and now, bizarrely, Venezuela; the Democrats scapegoat Russia. The widening disconnect from reality by the ruling elite is intended to mask their complicity in the seizure of power by predatory global corporations and billionaires.
Never mind that both ruling parties are silent about the massive interference in our elections by Israel, which uses its lobbying groups to lavishly fund political candidates in both parties and flies members of Congress and their families to Israel for junkets at seaside resorts. Israel's intrusion in our political process, including when Israeli Prime Minister Benjamin Netanyahu addressed Congress in 2015, without informing then President Barack Obama, to attack the president's Iran nuclear deal, dwarfs that of any other country, including Russia.
Serendipity:


Badge thanks to @arcange