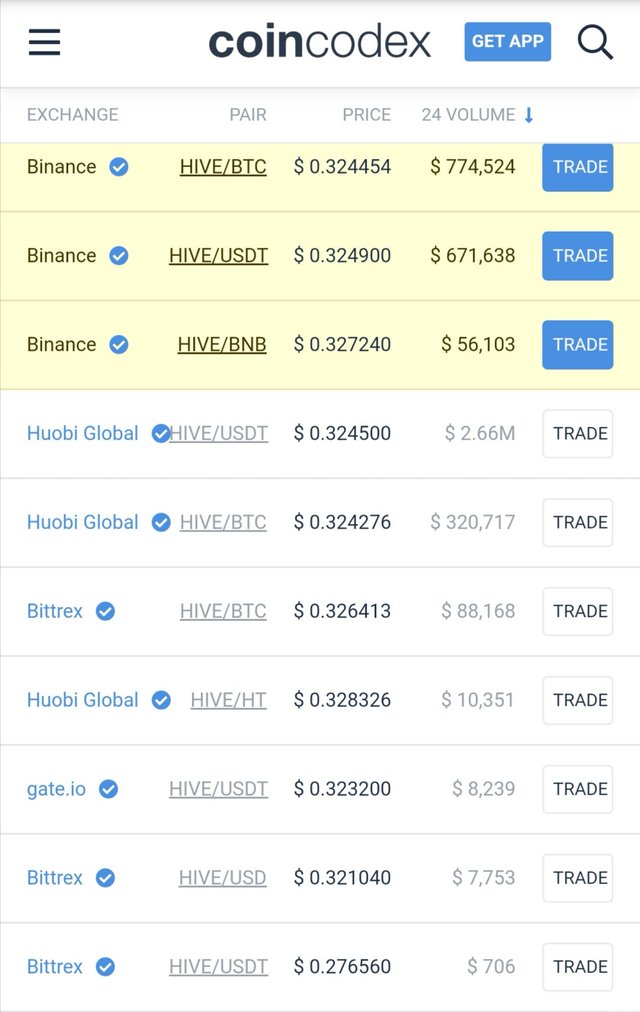 ---
By now we all know that Hive and Steem are listed in some of the most well known exchanges. However one of the major coins which we use to transact is still BTC and Eth as it is still considered as the grandpa and grandma of cryptos.
Even though Hive is accepted in these exchanges, however HBD is not. And if you are like me where I do more around funds between exchanges for my trades.
The best was to do it is thru HIVE or Steem. For example if you want to move 0.5 btc from Bittrex to Binance...
sell BTC to HIVE
move it to your HIVE acct.
once its in.. Transfer it to Binance wallet
Sell HIVE to BTC
This all can be done in less then 3 minutes and you would have paid a total of 0.1 Hive for the transaction which is worth about 0.039 cents. In oppose of transferring BTC directly to Binance which would cost your about $5
This is great if you have smaller amounts to send but if it's a bigger amount I would not recommend it as you may loose out a lot on the exchange fees.
Cheers guys and have a great night.