Previously I made a publication very similar to this.
But this time I would like to share the update of my experience with the Brave browser and show you my earnings until October 2019.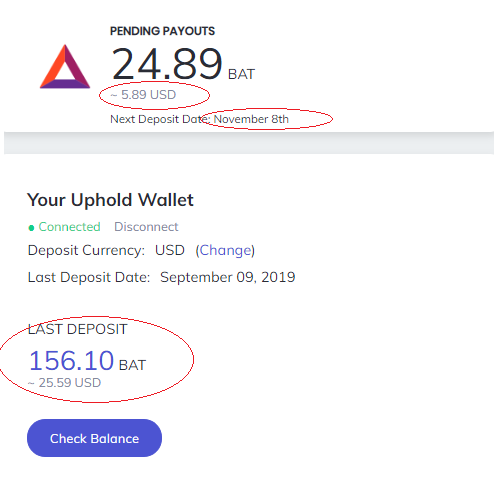 I really want you to also have this opportunity, at the same time you can contribute with me using my download link.
---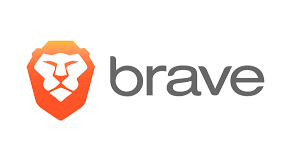 The truth is that I have managed to accumulate some BAT tokens. The most surprising thing of all is that it has practically not required any kind of extra effort.
It's just about downloading, installing and using the browser. You can download it with my reference link HERE
---
Brave, offers several ways to earn BAT tokens, by the way, those have a current quote .
You can get BAT by looking at advertising.
You can get BAT by registering as a content creator and receive tips from viewers who visit your blog or content channel.
You can get BAT product from the number of people who download and use the browser for 1 month through your referral link.


These are my earnings from the month of April: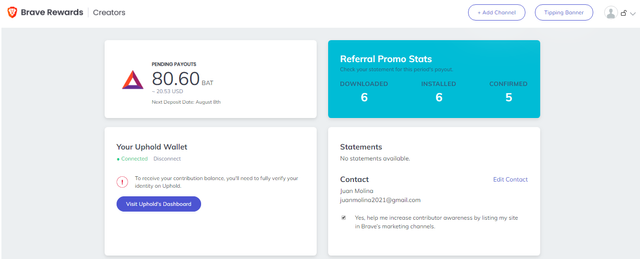 ---
How can you contribute to a creator?
Let´s Suppose you are visiting my Youtube channel (of course browsing with Brave), then you must click on the logo indicated in the figure: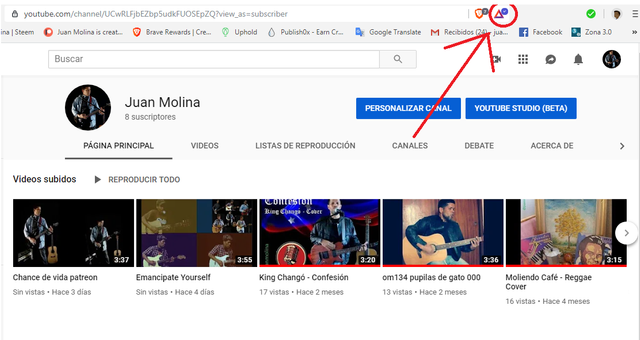 Then you will see this:
Too easy!
I hope this publication will help you win your BAT tokens and you can also benefit as I do.
---
---
Partners supporting my work:

Project Hope Venezuela is an initiative created to grow.
You See more about it at:
@coach.piotr - PROJECT #HOPE - day one
Please Visit Our Website

Join Our Telegram Channel

Join Our Discord Channel

---
Opinión sobre Tecnología, Finanzas y Emprendimiento.
Venezuela, Colombia y Latinoamérica
Cripto en Español
---
You can also benefit from the experience of using the Brave browser.
Here I leave my personal link so you can download it: https://brave.com/jua900
Check out the full list of features here: https://brave.com/features/
FAQ: https://basicattentiontoken.org/faq/#meaning
---
My Channels in Social Networks:
Youtube
Reddit
Twitter
---
Uphold Wallet:@juanMolina2021
Eth: 0xC75D6659380653B3fb558e5A0f5000F5f6dcC907