Cryptobuyer
is a Panama-based exchange house that has been concerned with offering ingenious and innovative solutions in terms of cryptoactive use and adoption.
Since 2018, they have focused efforts in Venezuela with the implementation of their remittance remittance, ATM installation for the purchase/sale of BTC and the implementation of "Cryptobuyer Pay" for payment in stores based on cryptocurrencies.
Currently, they launched a new product for their Venezuelan users on October 14, the "CryptoCard", an NFC physical card that will allow purchases and transactions in cryptocurrencies in any of the businesses affiliated with Cryptobuyer.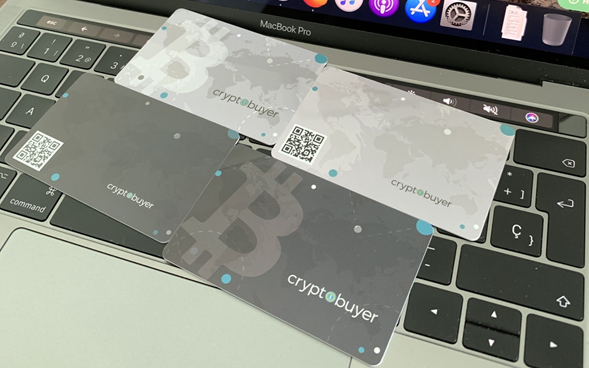 ---
The cryptocurrencies that can be used to recharge the physical card are Bitcoin, Litecoin, Dash, Binance Coin, Tether and the Silver token (XPT), a token native of Cryptobuyer. The cards will come in two modes, SILVER and BLACK.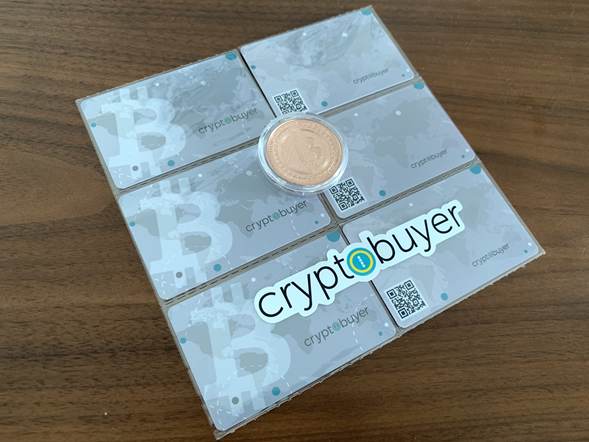 The SILVER Card will have the basic functions to make payments, receive cryptocurrencies and use ATMs to sell cryptocurrencies and withdraw cash.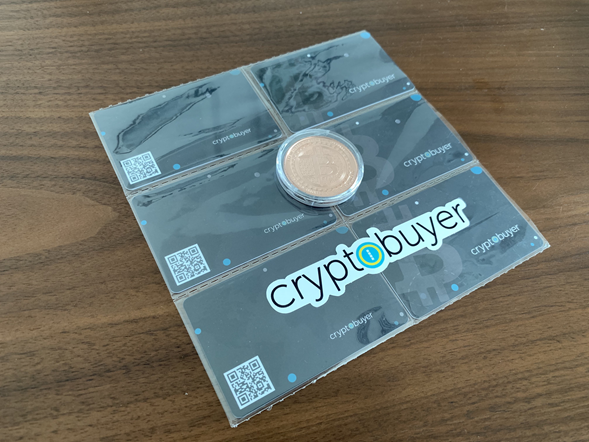 On the other hand, the BLACK card will offer other additional services. It will offer rewards to users such as Cash-back, Amazon Gift Card raffles, access to exclusive events of Cryptobuyer customers and reward for stakeholder with XPT.
With regard to costs, the SILVER card will be initially free while the BLACK card will cost $ 20.
Personal opinion
Lately I have seen a lot of news about companies and companies that have recently ceased operations in Venezuela due to the economic sanctions imposed by the US on the Venezuelan government. This panorama is totally discouraging for Venezuelans in general, and especially for those of us who have adopted crypto and blockchain as a philosophy of life, who cannot rule out events that limit our activity on the Internet or in our preferred Blockchain, such as STEEM. .
News like Cryptobuyer is motivating and hopeful. Since the fact that a company invests resources to offer us new technologies is a positive factor. Especially if these innovations correspond to technologies that favor the adoption of crypto.
An NFC card backed by crypto offers the opportunity to bring this technology to the most common aspects of life.
In Venezuela the devaluation deteriorates daily the purchasing power and the quality of life, for this reason the Venezuelans have found in the cryptography a way to avoid these effects. With the incorporation of this card, the increase in adoption levels would be encouraged and thus a new window of hope for citizens is opened.
---
---
Partners supporting my work:

Project Hope Venezuela is an initiative created to grow.
You See more about it at:
@coach.piotr - PROJECT #HOPE - day one
Please Visit Our Website

Join Our Telegram Channel

Join Our Discord Channel

---
Opinión sobre Tecnología, Finanzas y Emprendimiento.
Venezuela, Colombia y Latinoamérica
Cripto en Español
---
You can also benefit from the experience of using the Brave browser.
Here I leave my personal link so you can download it: https://brave.com/jua900
Check out the full list of features here: https://brave.com/features/
FAQ: https://basicattentiontoken.org/faq/#meaning
---
My Channels in Social Networks:
Youtube
Reddit
Twitter
---
Uphold Wallet:@juanMolina2021
Eth: 0xC75D6659380653B3fb558e5A0f5000F5f6dcC907