Another week has passed, so it is time for a new update.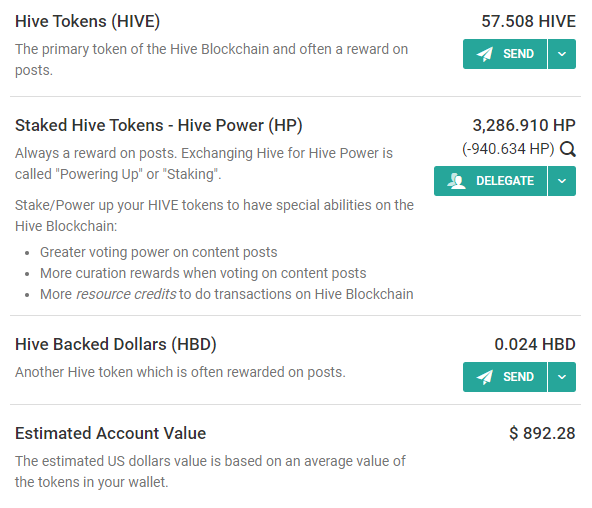 Progress
Last week I was on 3172.4 HP, now I'm on 3286.9 an increase of 3.61%. This is a huge increase for me, but it is mainly because of the bought Hive for my powered down Steem. The dollar value is down from $1,052 to $892.
Below you can see the graph in which both my Hive Power holdings and the corresponding dollar value are shown. The value is back below $1,000. Let's see whether it can bounce back in the coming weeks.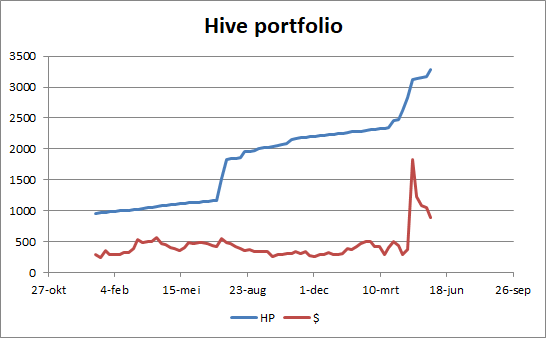 Other investments
Below you can see how the Hive value of all tokens evolved compared to last week.
All tokens went up in value this week. Leo and SPI saw the biggest absolute increase. Sports value itself was down a bit, but the new earned tokens compensated that loss.