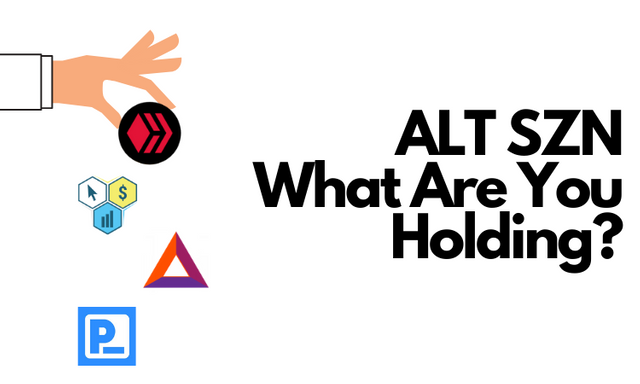 People in crypto REALLY loved 2017....
It seemed like everything in crypto you touched went to the moon, there were no losers during that 'Alt season'...It's when BTC dominance goes down, and people start placing their bets on various alternative coins in the industry.
Love it or hate it, 'Alt Szn' was a big deal!
And when Bitcoin starts to hit these numbers we are currently seeing...Attention to these 'alternative coin projects' start to increase.
When it comes to crypto projects there as so many to choose from...My goodness, whether you check CoinMarketCap or @CoinGecko there are literally....Thousands of crypto projects. All promising to slice your bread, walk your dog and feed your cats....
Yeah there are a lot of promises in the 'alt markets' but what I've found over the past few years in this market....There is very little actual use case!
So what am I holding?
I admit, I got caught in the hype of late 2017 and early 2018...I dipped into every project that was talked about and then about half way through 2018...I kinda just 'gave up' trying to buy every hyped coin out there and focus on...
Use case!
So today, I'm going to talk about my very limited selection of tokens that I'm holding...And you'll notice a trend. All of them are tokens and blockchains that I can actually use...Right now!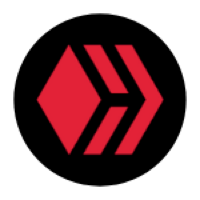 Hive - This goes without saying. If you are reading this...It's more than likely you are a part of this blockchain and have fallen in love with it like I have. No need to go too in depth here...We all love the HIVE and are VERY happy to be a part of this community!
This is the future of everything :)
Basic Attention Token - I absolutely love the Basic Attention Token project that combines with the Brave Browser. I mean, it's literally the PERFECT browser that rewards you for using it. It's weird, but I actually enjoy the ads that are being served to me, the more I use the browser and combine that with the tipping feature...It's just magical internet money on another level :)
I have dreams of seeing BAT integrate with HIVE somehow, obviously the smart people are the ones to tell you if that's possible or not...but I just love it.
Such an awesome project that I use every single minute of the day!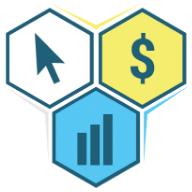 CTP Token - Yeah I'm a little biased here but remember when I told you...I hold tokens with actual use case? When the Hive-Engine team fired up their version of SMT's on the previous blockchain, I knew I had to bring something different to the table. A token that people would actually use and want to accumulate because it had value outside of just holding it...
CTP Token fully integrated with the Fire-Pay payment script that allows dozens and dozens of online marketing and affiliate marketing companies accept CTP Token as payment. So while of course I'm biased and LOVE my own project...At the end of the day we are trying to show an entire industry the power of accepting crypto on their websites and businesses...
So far, so good :)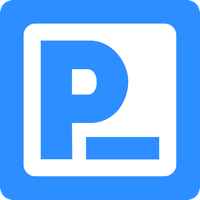 PRE - I have to admit, I'm rather new to this project but after learning about 'Keyword Staking' and being an affiliate marketer...I fell in love. Presearch is a blockchain based search engine that rewards people with PRE tokens for every search they make.
But wait...There's more!
I've never been a big fan of keyword purchases for advertising and when it came to general SEO techniques, I never spent a minute of my life on it. I'm not a fan of it to be honest and feel SEO should stand for 'Search Engine Optimist'...But keyword staking....That's cool!
And that's what Presearch allows marketers and businesses to do. 'Own the search terms' and enjoy endless traffic from strategically staked keywords. I love it!! And have really started to play around with it's true potential. Still it's not my biggest holding, I'm accumulating more and staking more keywords as my stake increases!
.......And now is the part in the article where I tell you about all these amazing investment coins that are giving me 10000% returns.....
Nope. That's it.
Sure I have Bitcoin as a store of value and hold a few Litecoins as well for purchases here and there...And of course I've got a bunch of tokens on Hive-Engine but at the end of the day...These are my holdings :)
Use case in crypto will help so much...I think when people WANT to be a part of a project, onboarding becomes that much easier. That's why we've built an entire training platform dedicated to help people get started....
By actually USING this stuff everyday!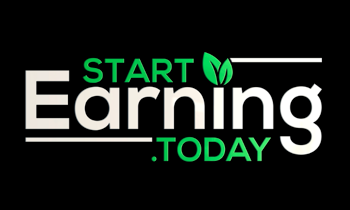 Simple! Just the way I like it :)
What are you holding right now?
What projects should we be looking out for?
I'd love to hear form you, what is important about the crypto you are holding, investing in and accumulating as 'alt szn' approaches :)