Hello dear Steemians friends !
As you may have noticed (... or not !) the return from the holidays and the arrival in the city coincided with a decrease in activity on the platform on my side ! I still spend a lot of time there, but more in reading and writing quality articles and less in writing !
After these two Hard Forks, many of you are looking for rewards for their articles and I wanted to do you by a curation initiative that I want to launch : a curation trail that will support everyone who follows it! The newly created account is called @onecentcuration. The principle is simple if you want to participate: you follow the trail via SteemAuto with 1% of your voting power (or more, if the initiative seduces you ...!) and in return you will be followed on all your articles, by the account and all those who have kindly tried the experiment ! You can also delegate a small amount of Steem Power, for the moment I have personally added 150 SP for the beginning :-) (It would be for the moment on the basis of a volunteer delegation, because I don't have the technical means to give a share to the delegates ! To see with time !)
What do you think of this idea ? Does that appeal to you ? Do you have any suggestions, comments, advice or doubts ? I'd be more than happy to hear your opinions !!!
Please tell me if you have joined the trail in the comments, so I can add you back :-)
I hope you're doing well !
Steem On !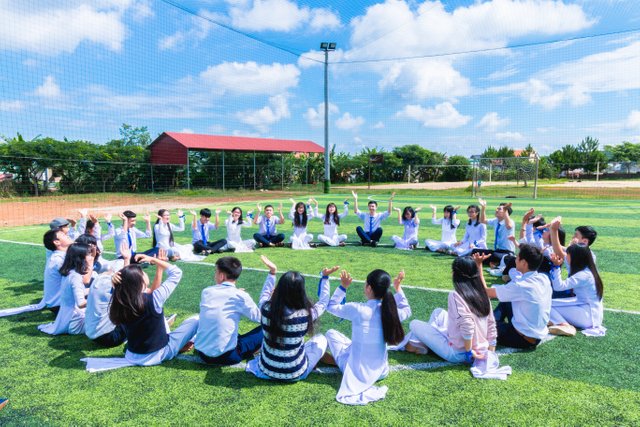 SOURCE
Bonjour chers amis Steemians !
Comme vous avez pu vous en rendre compte (..ou pas !) le retour des vacances et l'arrivée à la ville à coïncidé avec une baisse d'activité sur la plateforme de mon côté ! J'y passe pour autant toujours beaucoup de temps, mais plus en lectures et curations d'articles de qualité et moins en écriture !
Après ces deux Hard Forks, beaucoup d'entre vous cherchent les récompenses pour leurs articles et je voulais vous faire par d'une initiative de curation que je veux lancer : un trail de curation qui supportera tous ceux qui le suivrons ! Le compte récemment créé s'appelle @onecentcuration. Le principe est simple si vous voulez y participer : vous suivez le trail via SteemAuto à hauteur de 1% de vôtre pouvoir de vote (ou plus, si l'initiative vous séduit ..!) et en retour vous serez suivi sur tous vos articles, par le compte et tous ceux qui aurons bien voulu tenter l'expérience ! Vous pouvez aussi déléguer une petite somme de Steem Power, pour le moment j'ai personnellement ajouté 150 SP pour le début :-) (Ce serai pour le moment sur la base d'une délégation bénévole, car je n'ai pas les moyens techniques pour reverser une part aux délégateurs ! À voir avec le temps !)
Que pensez-vous de cette idée ? Cela vous séduit-il ? Avez-vous des suggestions, des commentaires, des conseils et des doutes ? Je serai plus que ravi d'entendre vos avis !!!
Merci de me dire si vous avez rejoint le trail dans les commentaires, comme ça je pourrais vous ajouter à mon tour :-)
J'espère que vous allez bien surtout !
Steem On !