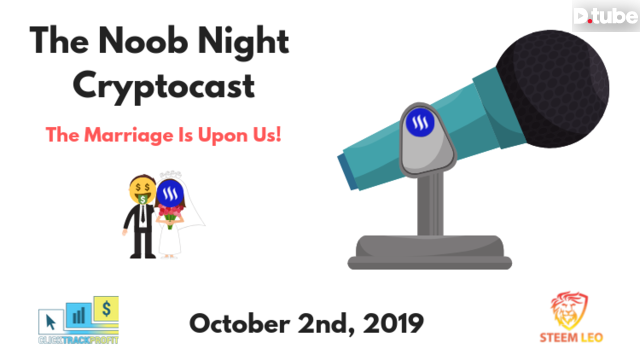 ---
What a week it's been in the crypto world...
From EOS getting slapped by the SEC, to the continued magnetic attraction that crypto and affiliate marketing are having....It's about to get very exciting :)
Join us tonight as we dive into all the news, gossip and scandal over the past few days in the industry....And be sure to look for our BONUS word of the day where if you use it, in a comment below...
We'll credit you with 2 @SteemBasicIncome units :)
Fun times for everyone!!!!!
P.S. Check this cool new tool we discovered this week...
https://cryptocurrencycheckout.com/
More proof that the 'marriage' is going strong....
P.P.S.
Steem Silver Round baby!!!!!
2019 edition....
---
The Union Is Here!
Blockchain meets Affiliate Marketing....
=> CTP Condenser - https://www.CTPtalk.com
=> CTP Token on Steem-Engine - https://steem-engine.com/?p=market&t=CTP
---
▶️ DTube