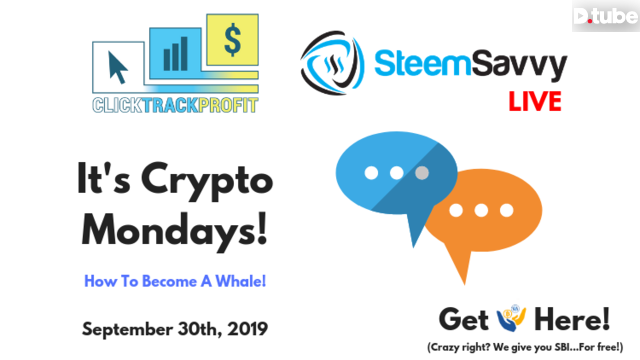 ---
We had a ton fo fun tonight....
And discussed how easy it was to become a whale on CTP!
While something like Steem requires over 500k Steem Powered up.....CTP needs about 10k :)
And with the price of CTP token right now....It's super cheap!
https://steem-engine.com/?p=market&t=CTP
Why would you wanna become a whale on CTP?
Because the future is...A union!
Between affiliate marketing and blockchains like this :)
That's why we are 100% in on Steem....And big on a future for everyone involved!
---
The Union Is Here!
Blockchain meets Affiliate Marketing....
=> CTP Condenser - https://www.CTPtalk.com
=> CTP Token on Steem-Engine - https://steem-engine.com/?p=market&t=CTP
---
▶️ DTube