https://www.zerohedge.com/markets/diamond-crisis-worsens-de-beers-signals-rough-times-ahead.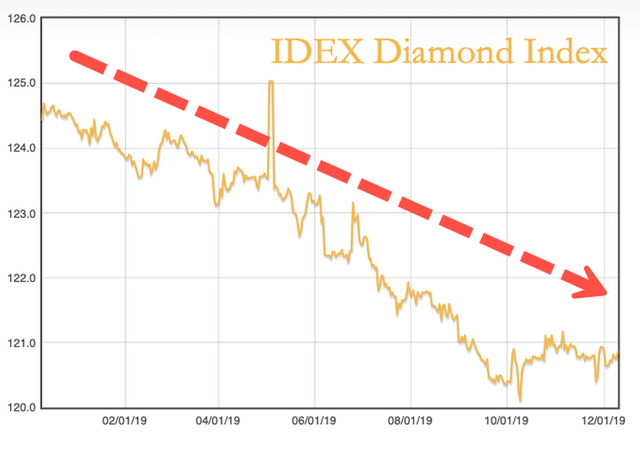 I was on a business owner mastermind call a week or so ago and we got on the topic of what to do when the next crash comes. I made the point that one of the things that happens in a contraction is that the middle class pulls back on luxury goods. How much depends on how severe the crash is.
So instead of getting on a plane and booking a hotel for a nice vacation, it becomes travel by car and visit the national parks. Instead of buying filet mignon, the middle class buyer downgrades to brisket.
This sort of step-down in buying behavior hurts some businesses and benefits others. My friends who run an outdoor sporting equipment company say they actually see an increase in sales as less expensive, recreational activities take the place of those sporting events and vacations.
But diamonds are definitely in the luxury-only category. People buy diamonds for jewelry. It's an "unnecessary" expense. Sure, if you're getting married you might spring for one anyways, but that marginal middle-class buyer isn't going to be buying diamonds just for fun when the economy looks uncertain.
And that is what we are seeing as both mining activity and prices are falling.
It's another indicator that people are preparing for the crash.