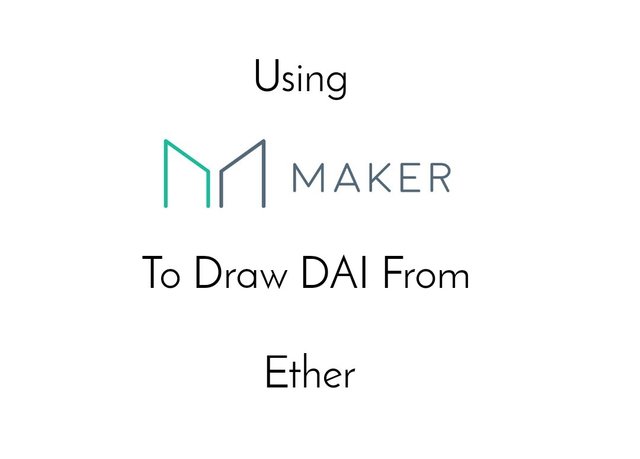 ---
Note: I have done this using trust wallet, you can use any Ethereum wallet which supports dapps.
---
Generating DAI:
Head to this link: https://cdp.makerdao.com and click on connect, approve the pop up if your wallet asks you to.
Click on 'Open CDP'.
A CDP is a collateralized debt position. It lets you take a loan and put down collateral guaranteeing you'll repay it.
Enter the amount of Ether you want to lock and amount of DAI you want to generate in respective boxes, and click continue.
On entering the Ether amount, it will automatically calculate max amount of DAI you can generate. The more DAI you generate against the Ether you are locking, nearer the liquidation price.
Recheck, agree to the terms click on 'Create CDP', and approve the transaction.

Once confirmed, you will see Dai in your account, use them as you please.
Paying back:
Click on 'Payback' next to your 'DAI Position'

You can pay back your loan partially or completely. Partial paying will lower the liquidation threshold and will allow you to withdraw your Ether as long as collateralization ratio is 150%, while paying back in full will close the cdp and allow you to withdraw all your Ether.

There is stability fee of 9.5% (this can fluctuate), interest rate on loan in familiar words, which can either be paid with DAI or MKR. Use KyberSwap (More info) to get any of those instantly!
In case, your position liquidates there is penality of 13%.