A little over a week ago I pointed out how etherem held the 168 area support and did not make a new low when bitcoin and other coins sold off to new support levels.
Holding Strong
As you can see in the chart below we have another successful test of that support level.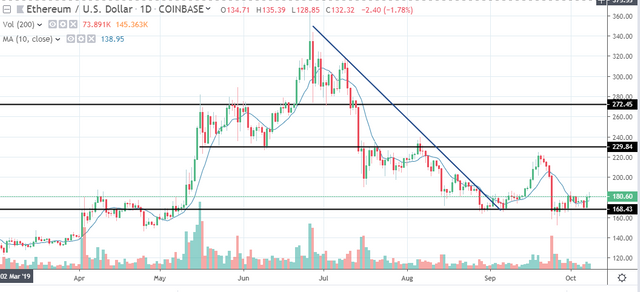 This isn't any kind of guarantee that price will go higher, but it's always good to see that buyers are taking a stand.
I'm keep my eye on that level to continue building a base with upside to the 200 area followed by the 221 area.
A close beneath 168 would negate the bullish basing we have been seeing.