Dear Hivers,
There are games. And then, there are brilliant games. Hive has several of them. In fact, as I explore the gaming industry, I am convinced we have an untapped opportunity — available for anyone willing to innovate, gamify, and consistently invest time and effort.
That is why big players are entering the blockchain industry.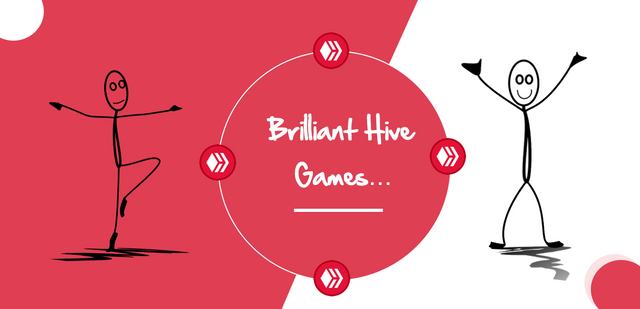 For example: Zynga is a 7 billion dollar gaming company. Now the co-founder has been silently working since the last 18 months. His team is moving away from traditional games. They are, in fact, building a decentralized gaming platform. It is a proof of future.
Plus, if we were to look at some of the stats, you can see the gaming industry is unstoppable: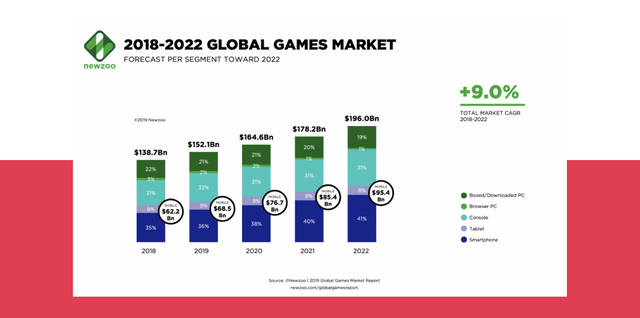 Even if a droplet of those numbers walk into the blockchain ocean, we will witness surreal joy from investors, founders, and the entire crypto community. Deep down, we also hope and wish games built on the Hive chain will lead the race.
As a matter of fact, on Hive, we have several brilliant games racing to the top. We also have a few alpha games and few more launching soon. So I thought I will explore and share these games.
Here are the 7 games that are redefining the Hive blockchain — and adding massive value:
---
---
#1: Splinterlands
---
It took one year for Splinterlands to rally to the top. Today, Splinterlands is the number one dapp in the entire blockchain industry — that's right. Number one.
Splinterlands is a digital card collectible game. It migrated to the Hive blockchain on June 1st. As always, the game data is stored on the Hive blockchain.
Objective: You collect cards — and fight battles.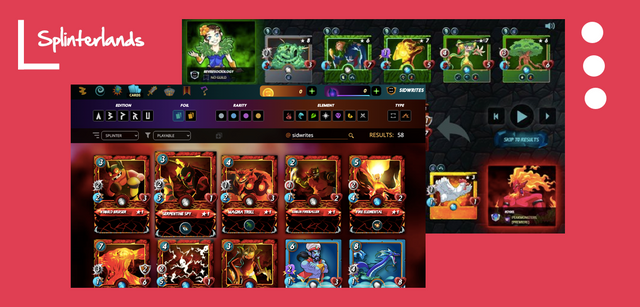 Additional link: Check out the 7-minute video tutorial
---
#2: dCity
---
Ever wanted to build your own city? You should check out dCity. You will be buying cards to populate your city. And then you will start to manage and optimise it.
It offers a complex yet relaxing gameplay. Your city will also earn you income every single day — in Hive and SIM tokens.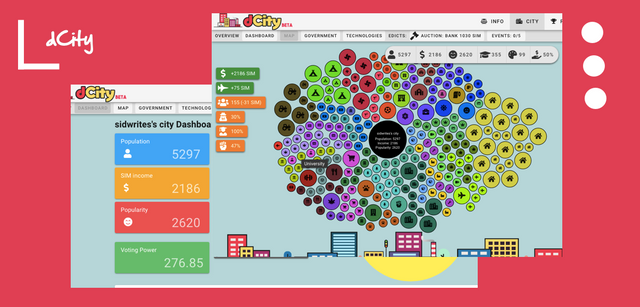 Additional links: dCity info / Beginner's tutorial
---
#3: Crypto Brew Master
---
In alpha 1.0, Crypto Brew Master is another digital card game with eye-catching graphics. As the name suggests, you will be developing your own brewery and designing your own recipe. The game offers strategies, training, and even the opportunity to earn.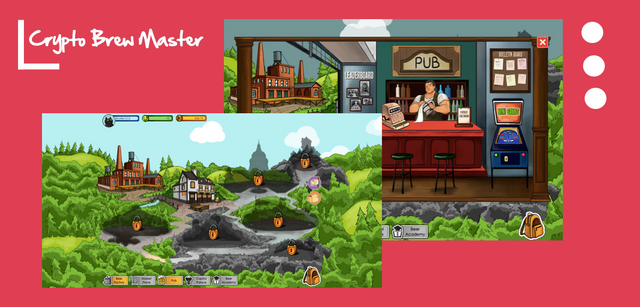 Additional link: Get started with Crypto Brew Master
---
#4: EXODE
---
EXODE is a space game. It feels like a space colonization adventure takes place in the future. As it is in Alpha, there is a lot of hype around it.
From the website: Players are tasked with an exceptional mission: to take some of the last survivors on their starships, escape to unknown unknown destinations, colonize new planets and prevent the extinction of mankind.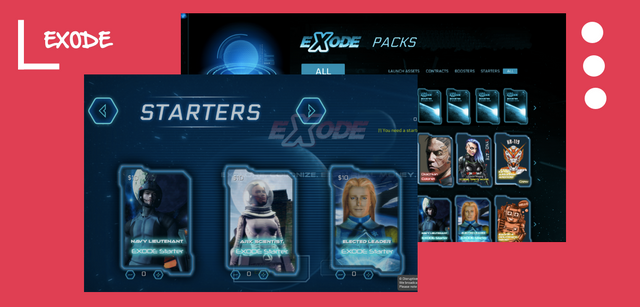 Additional links: EXODE roadmap / Setup
---
#5: Rising Star Game
---
If you would like to live a life of a virtual star, then the Rising Star game is for you. Don't let the simple website design fool you. Rising Star is actually focussed on redesigning the life of a musician. You (musician) work your way up.
There is also an in-game radio that features music from independent artists on Hive. Any artist can submit their music. In fact, it is a great way to reach out to more people.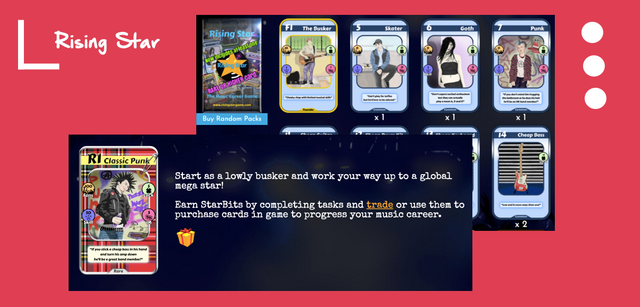 Additional links: Review 1 | Review 2
---
#6: Holy Bread
---
Holybread is a RPG game where you don't have to be actively engaged. The mission is simple. You select your heroes who will fight in an arena.
You also level them up — and along the way earn gold and bread. Again, these heroes can be upgraded with various items.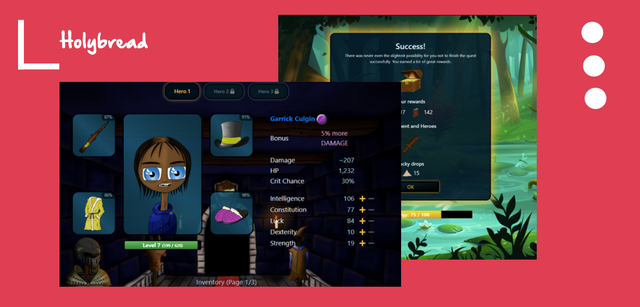 Additional link: Holybread tutorial + review
---
#7: Mix of all
---
For the 7th game, I actually wish to mention a couple of them. Because I was looking for more games, I found a lot more than I expected.
For example: There's Dominuus where you fight together and against other Hive users. You simply have to pick a color. I found this simple and interesting.
And then, let's not forgot the gambling games. One of them is Krypto Gamers — really clean design. Similarly, you also have Hive Roller — another Hive dice game.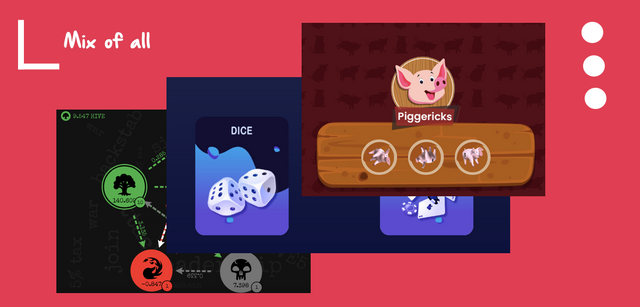 EpicDice is also another decentralized dice game offering a refined gambling experience. It has a simple betting system. They recently moved to Hive Engine.
Moving away from gambling, check out Piggericks. It is another Hive-based game that will go live on July 15th. Supposed to be the "funnest game on the blockchain" —funnest sounds fun because you will be tossing pigs. I wish to definitely try it out.
I am also exploring IBT Survival Island game (only demo out). It is a survival game which is in the works since the last 8 months. The developer has been sharing weekly update on the progress. Again, another potential game.
---

---
That's quite a list, right? So many games! In fact, content and games on Hive are a killer combination. It almost feels like watching a flying plane. When you do, you start to hear the noise and see those wings — those wings are important. They are the backbone of the plane. Without which, there is no support.
Even Hive's plane is supported by two wings. One if the content wing — and the other is the gaming wing. Both the wings are important. It holds the plane together.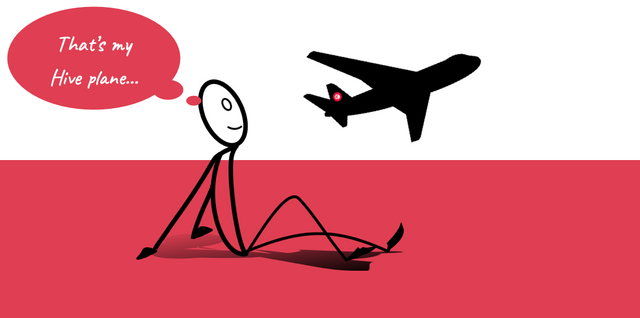 So while some of us are publishing content — curating — and enjoying time reading… the other wing is busy developing, attracting, and smashing the charts.
This other gaming wing is also taking the blockchain to the destination of mass adoption. It will take time — time to land. But the good news is, we can make it happen. Together, we can try out these games and recommend them to others. Together, we can pick one game and explore our heart out.
In fact, if you haven't played any of these Hive games yet, then consider investing a couple of hours. One thing to note: Each game has a learning curve. I am navigating my way through these games as well. It takes time to learn but it is certainly fascinating.
Fascinating because these are not your highly-graphical action-packed games. These games are built differently with a goal. The goal is to make gamers the investors. This is important as you are playing to earn — and not simply playing the game anymore.
---

---
Wow.
Quite a long post, right?
The bottomline is simple: There are a burst of new projects appearing on Hive. The diversity and learning curve will appeal to the intellectual audience. It will also offer opportunity for many gamers to turn into investors.
Looking at everything, fair to say that Hive is truly impacting the gaming landscape in a whole new way. This rising number makes it pretty clear.
As usual, with time, we will witness these games changing and evolving. I am personally excited to see them reach certain levels of growth. Growth which Splinterlands is witnessing this year.
Over to you:
Have you played any games yet? Which one do you like? Any reason why? Whatever it is, let me know in the comment section below. I would love to hear from you.
Cheers,
Sid
---
Liked this article? Feel free to comment and upvote and reblog.