Scriptures from Golden Censer to me on the 6th challenge.
---
And every one that heareth these sayings of mine, and doeth them not, shall be likened unto a foolish man, which built his house upon the sand: And the rain descended, and the floods came, and the winds blew, and beat upon that house; and it fell: and great was the fall of it.Matthew 7:26-27 (KJV)
---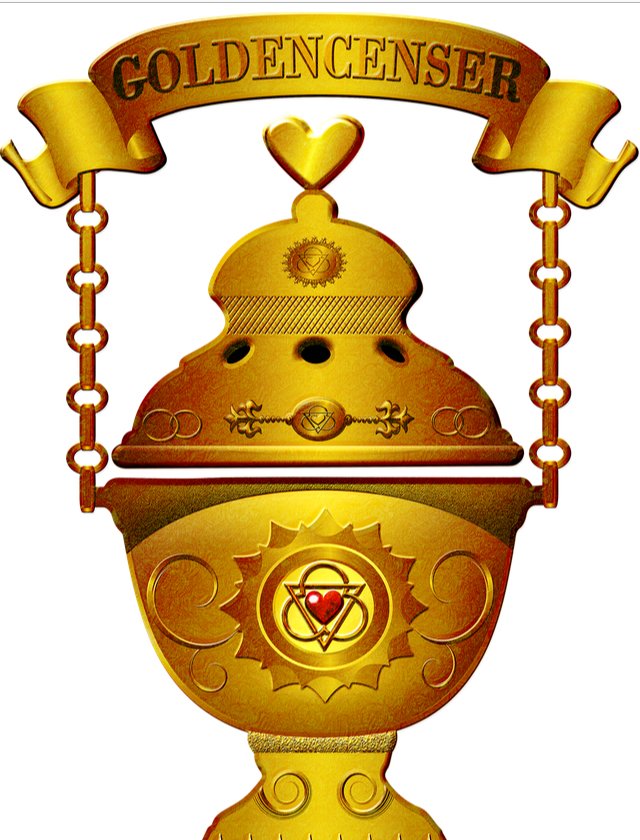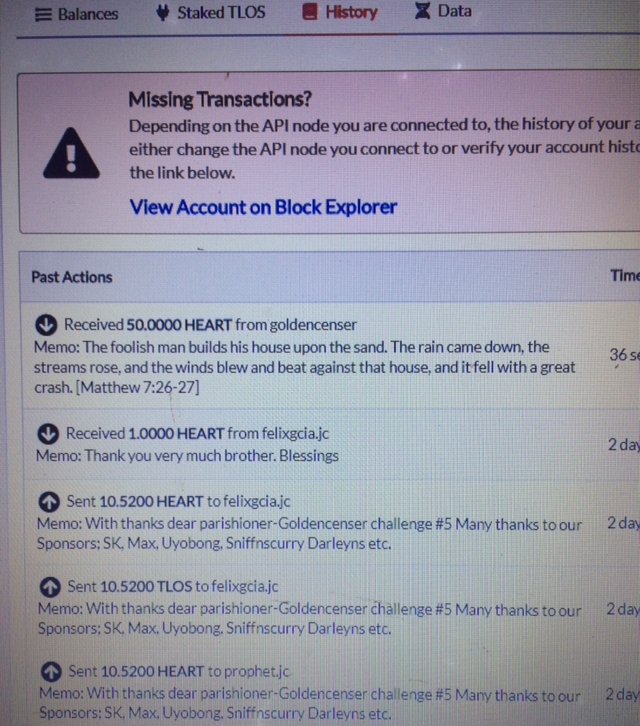 ---
How to participate in goldencenser's challenge.
• Resteem this post for a wider audience
Fuel the golden censer with some Beatitude HEARTs.
• Comment on this post with;
i. Evidence of the transfer (screenshot like mine above, with the word you received from Golden Censer)
ii. Provide your Telos Steemchurch username with our .jc suffix.
---
Participants will have till 11:59 PM UTC Wednesday 21st August 2019. Activities and comments after this said time will be accepted but might not be rewarded.
---
Rewards that will be distributed to participants:
This parishioner is happy to announce the upgrade in the rewards available for the participants, our golden Knight @sirknight has increased the TLOS and HEARTs by 50% 😱, please tell other parishioners to participate.
10 STEEM, 300TLOS, 300 Beatitude HEART Blessing, and other hundreds of Tribe Tokens to be distributed among participants that will follow the guidelines.
You are also free to make a post with your challenge activities; I'll also encourage parishioners to consider using steemleo.com and marlians.com for their posts as some of us have stake in those places to support church members.
i. Mention me in your post for up vote and a resteem.
ii. Use goldencenserchallenge as your first tag and be ready to get fair upvote from our friends @sniffnscurry.
This challenge is organized and being sponsored by Steemchurch lovers and promoters: @sirknight, @uyobong, @maxdevalue, and the leadership of Steemchurch International Ministry.
We're looking forward for more sponsors!
Announcement:
---
Things are becoming more interesting in Steemchurch, plans are becoming big and realistic through our vision, therefore be ready!
Our Golden Censer Challenge is taking another better step from next week!
Look out for new directives and changes on how Golden Censer challenge should be done from next week. It's turning bigger and sweeter 🥤.
INTRODUCING GOLDEN CENSER CAMPAIGN IN NIGERIA
Gathering materials for Golden Campaign in Nigeria.
---
Just as the scriptures rightly explained; we are one body in Christ, and each part should supply for the growth of the body.
This parishioner want to use this opportunity to inform Steemchurch of this plan to onboard massively Nigerian University and Secondary school students to Steem through a crusade we tagged Steemchurch Golden Censer Campaign.
Today I met with someone students from Abia State University Nigeria who showed great interest in this development that Steemchurch is pioneering.
The outcome will be evident here soon.
---
Steem reward for Golden Censer challenge #5 has been fully distributed.
Thanks for participating!
---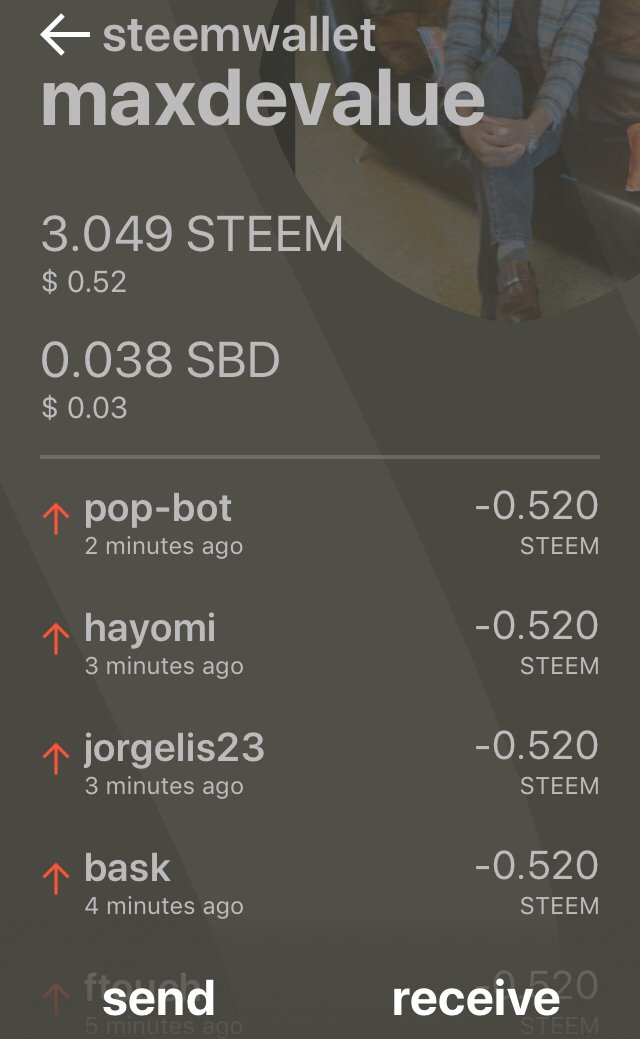 ---
---
Please upvote and resteem this post if you found it good for others.
---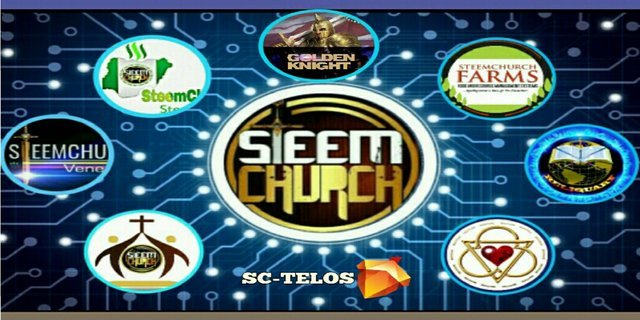 My shoutout goes to our sponsors:
@sirknight,@sniffnscurry,@pennsif,@adollaraday,@fundition,@charitycurator, @theycallmedan,@curatorhulk, @impactn-projects,@partiko.
My special thanks also goes to @adollaraday @reliquary @sniffnscurry @steemchurch @sc-g @sc-v @sc-n @sc-telos and all the parishioners.
Let your light so shine that they'll see your good works and glorify your father in heaven.
Join christian-trail curation trail @ https://steemauto.com , register and help in encouraging one another in steemit.

---
Thanks for your support.
---

You can also listen to our audio/video full gospel messages on our YouTube channel
For prayers and further interactions send us an email at [email protected]
---
Reach out to me on steemit private chat @maxdevalue
AT THE INCREASE OF HIS KINGDOM THERE SHALL BE NO END!
---
Thank you for reading