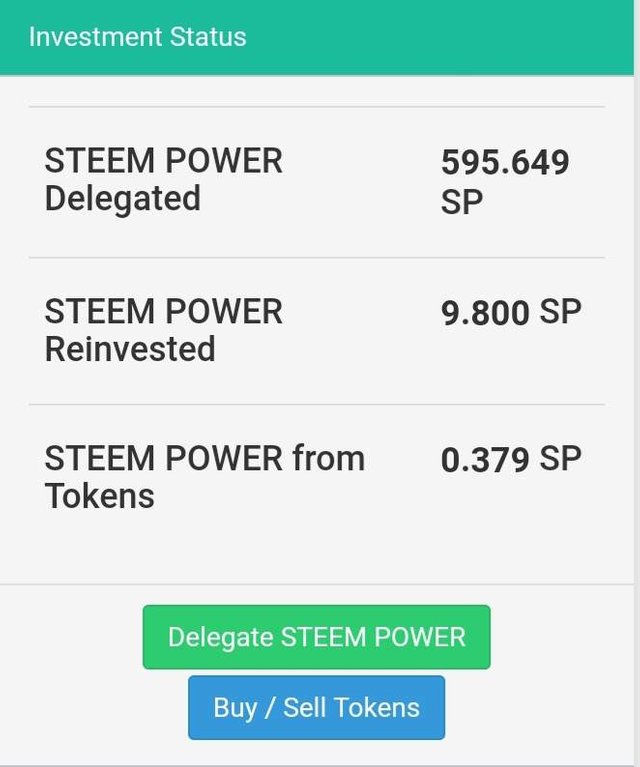 A bit down..
Here is the weekly investment update. It's down a bit I don't know if the HF21 is the cause of it well a bit it's down a lot 4%.
I delegated 21.984sp extra this week coming to a total of 595.649. You see a steadily grow of my sp. I invested also a lot in @nextcolony I don't know if it will be a good investment but we will see. They said you could live from the income of the game if you are in the top we will see. I hope what I invested was a shot in the good direction. I will also invest in a card of splinterlands which I will rent out.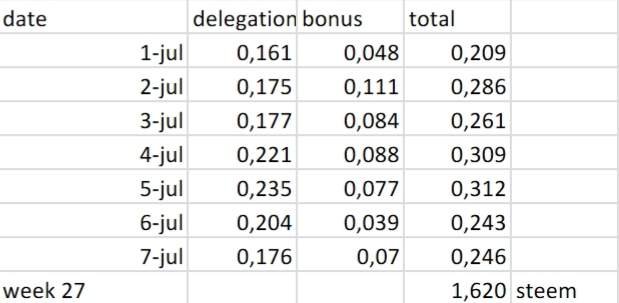 The last 7 days I got a total of 1,620 steem interest from @tipu that is 0,2825% weekly times 52 is 14,69% annual that is a 3.97% difference with last week.
I'm Still a bit behind schedule I must earn more so so I must post more and get better results with posting. I will kick in the nightly Fitbit post as extra daily. I know it won't be much but all little things will get big.
I have a lot of ideas in my head it's now to change with the steem community.
Go with the flow and grow.
Dutchies
Ben je Nederlands? Ga dan naar deze Alldutch community, voor vragen over #Hive of alldutch ga dan naar dit discord kanaal het is een beetje stil maar het wordt regelmatig gecheckt.
Splinterlands | Splinterlands Mobile | HowToPlay | Youtube | 3Speak
Stay tuned for updates this post needs editing
Alldutch discord for fun and support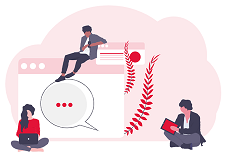 Don't have a Hive account yet? Sign up free here!