---
The Hive Blockchain made it on national television here in Suriname, and Srey-Yuu's @KidSisters blog was featured. 👧🎬📺

Hive And Srey-Yuu's National Television Debut

Hive Friends Made This Happen
     Some of you that follow my blog know Srey-Yuu was recently featured on national television here in Suriname, mostly because of her Hive blogging skills.
     Thanks to @jeanlucsr, @faustofraser, and @leilafrangie, Suriname Hivers who have become real-life friends, I was introduced to a Suriname journalist and videographer that has taken some interest in the story of the Khmerican Family Abroad.
A Chance Meeting
     One particular friend we were introduced to, Idi Lemmers, is a journalist for STVS, one of the big national television stations here in Suriname.
     Idi learned a bit about us through an evening of conversation, and decided Srey-Yuu would be perfect for a program about kids on the station he worked for. Of great interest was the Hive blockchain and how this 11-year-old girl makes crypto currency blogging during the global pandemic.
Much Too Kind
     Things went into action pretty fast, because I got a phone call and the next day the film crew was at our house making things happen.
     Idi even went out of his way to surprise Srey-Yuu with a hula-hoop, something we have been searching for for over a year.

Diving Into Hive

Tough Questions
     The film crew asked Srey-Yuu some pretty tough questions, so I was impressed at her diplomatic responses.
     "How do you make money on Hive?" "Is Hive like Facebook or Instagram?" Hey, those are tough questions for an 11-year-old. Some of us adults would even have a hard time explaining how Hive works.
     Not all of the questions and answers aired, but you can see my previous behind-the-scenes posts for the full length interview(s).
     Okay, so this may be not a super deep dive into Hive, but it's the only national television discussion of Hive blogging that I am aware of. We all have an eleven-year-old Cambodian Hiver to thank for it, Srey-Yuu (@KidSisters).

Shout-Outs

     Here are some choice video frames I've saved to share with you all. Some of you lucky Hivers got some national television time too.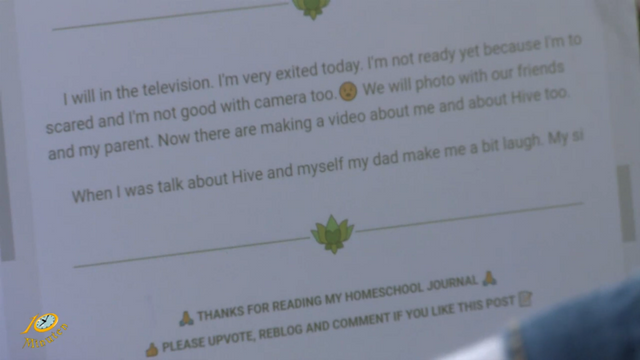 @naturalmedicine's lotus border got some airtime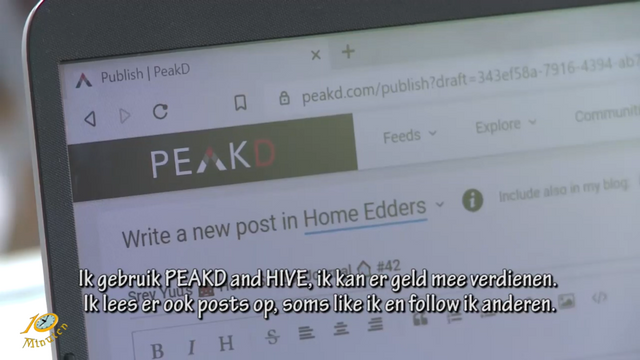 @peakd and @homeedders got some close-ups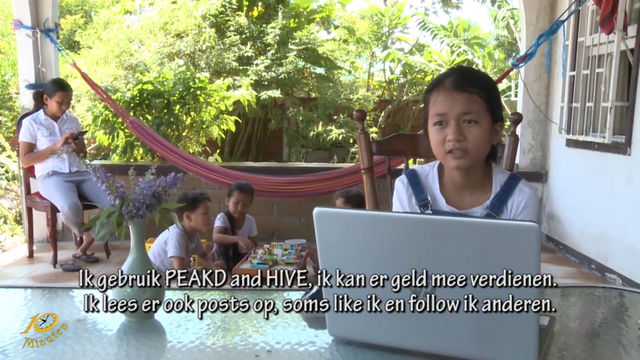 @peakd and Hive got subtitled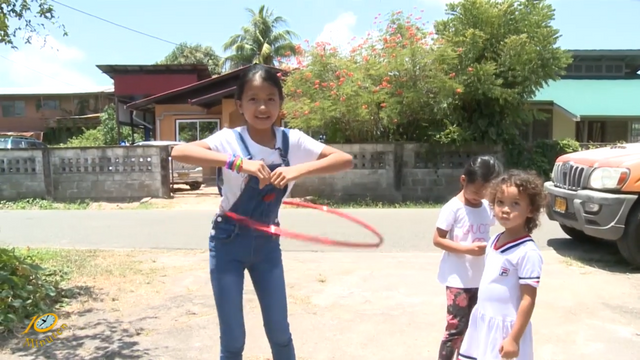 Srey-Yuu is has extreme hula skills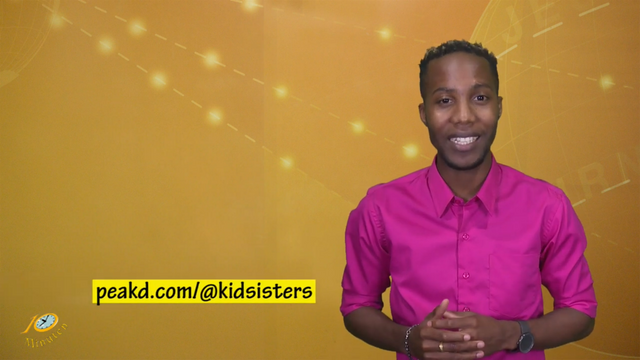 @peakd scored again at the end of the show, what good exposure

10 Minuten Jeugdjournaal
STVS (Surinaamse Televisie Stichting)
Airdate: August 21st, 2020

Official YouTube Video
Het 10 Minuten Jeugd Journaal 21 Augustus (Suriname / South-America)
     This is the official YouTube video, just in case you're unable to access 3Speak.Online. I am mostly thinking of this because @thekittygirl has mentioned problems being able to view our past uploads.
10 Minuten Jeugjournaal
Website: jeugdjournaal.sr
YouTube: youtube.com/10MinutenJeugdjournaal
Facebook: facebook.com/10MinutenJeugdJournaal
Instagram: instagram.com/10MinutenJeugdJournaal
STVS (Surinaamse Televisie Stichting)
Website: stvs.sr
YouTube: youtube.com/user/STVSJournaal
Facebook: facebook.com/STVS

🙏 THANKS FOR WATCHING 🙏
If you enjoyed this post, please upvote and reblog.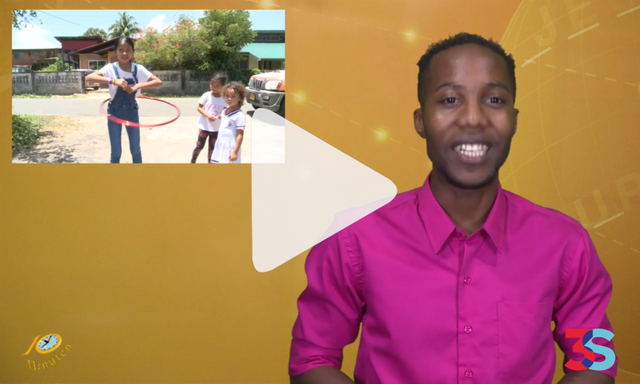 ---
▶️ 3Speak