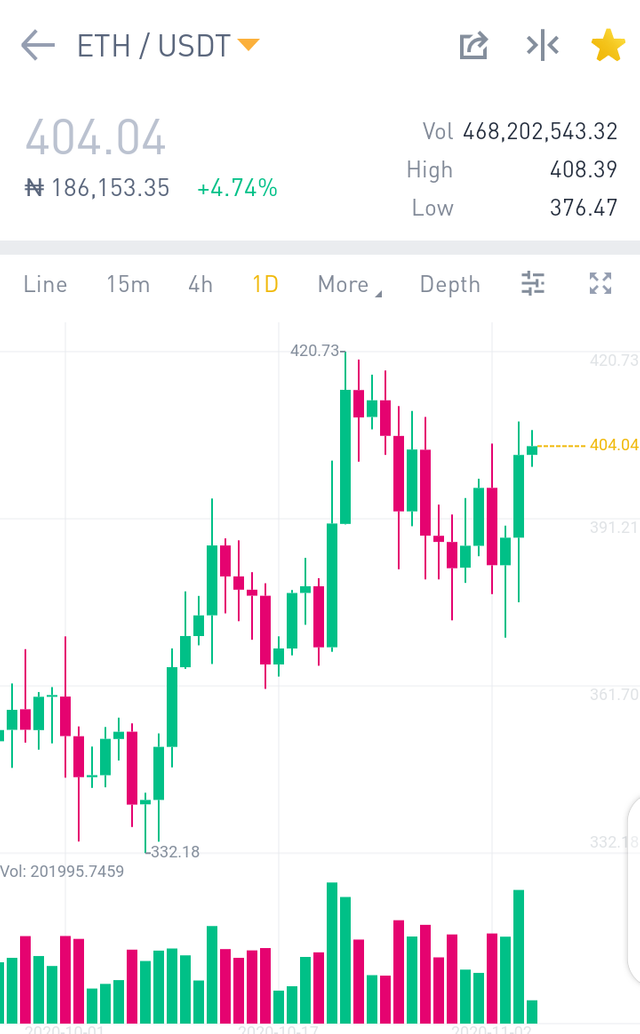 Its been a shitty couple of weeks for Alts. Every time you think we can't drop, we drop even lower, like we're doing the limbo. Looking at the prices have been nothing short of depressing and so I decided to take a short break.
My holiday was cut short by Eth's recent upward trend. It is not earth-shattering but it is a welcomed development. With Bitcoin slowly rising to $20k, Eth's push was always going to come. I'm not sure if a Bitcoin ATH will translate to the same thing for Eth but seeing positive movement in any alts is very reassuring.
I'm really not sure about what to deduce from Eth's move. I don't know if it is testing resistance/just establishing a new entry point. It is looking bullish right now, and if my hunch is correct, we might start seeing concerted movement in other alts.
It's just a thought from a hopeless alt romantic, what are your thoughts about the situation?
Please check out my gigs on Fiverr where I offer the following services;
Contact me