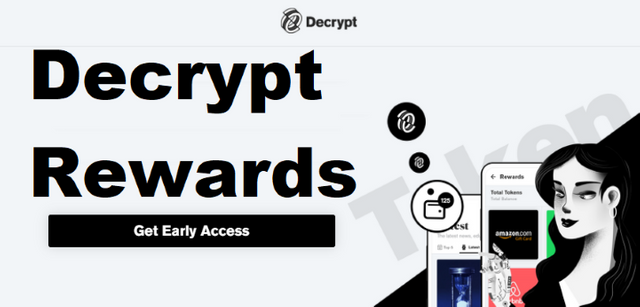 source
I check crypto news everyday and the first one I check is Decrypt.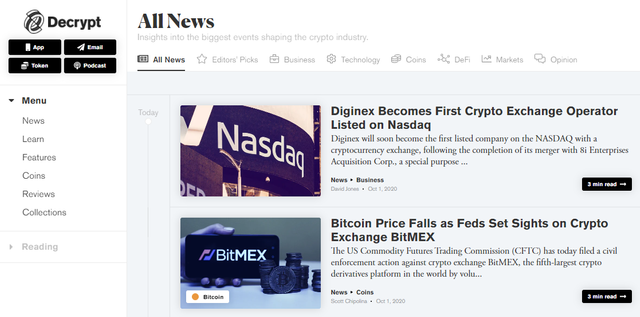 source
Decrypt is a great source for crypto stories, breaking news and learning crypto, but also they have been testing their own crypto token for rewards.
I have been on the waitlist for months but finally I got an invitation for this reward program.

Basically, you get rewarded for reading their news on the mobile app. When you have enough Decrypt tokens (DCT) they can be redeemed for special rewards and gift cards on the Decrypt Rewards store. They don't have much details yet but it sounds to me, it is going to be like Brave Rewards Market site that you can get gift cards for BAT type of thing?! 🤔 Right now, Decrypt token (DCT) is in beta so I'm not 100% sure what is going to happen to earned beta tokens when they go live, but hopefully everything will be converted to real DCT or airdrop for the main launch 🚀
Decrypt App
When you are invited you will receive a special code to download the app, so paste the code in and install the app like any other apps.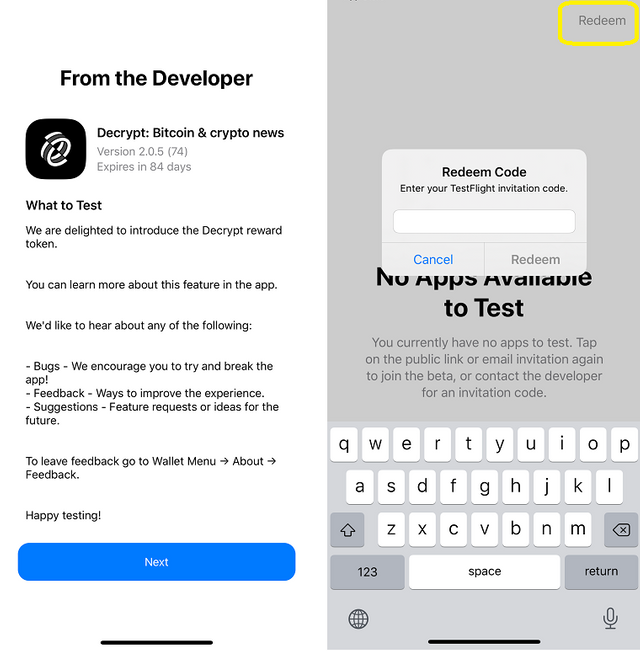 After installed, you need to create a wallet for the token.
Just email and they will send you a magic link to log you in so no password required.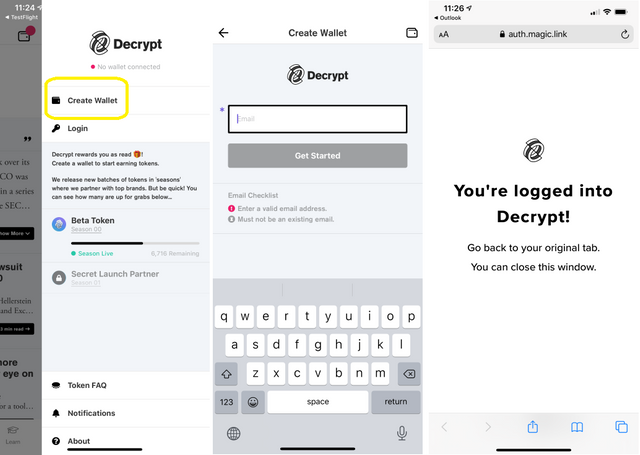 If you want to update your profile setting, you can, but you can skip it too.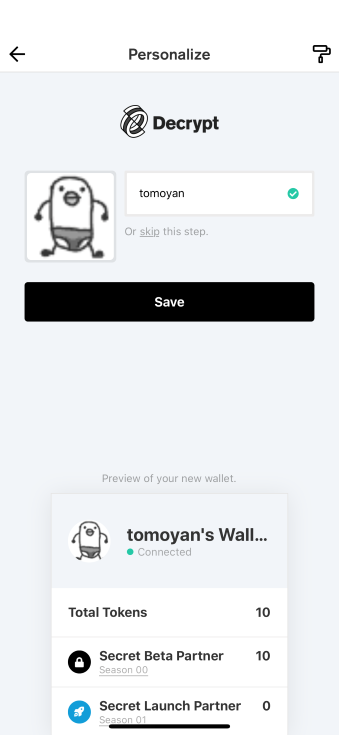 That is it. Wallet icon will show in the app and will connect to blockchain automatically.
Earn Decrypt Tokens
When you read a story you will earn tokens. Every 40 seconds, 1 token will be added to your wallet automatically (max 3 tokens per article)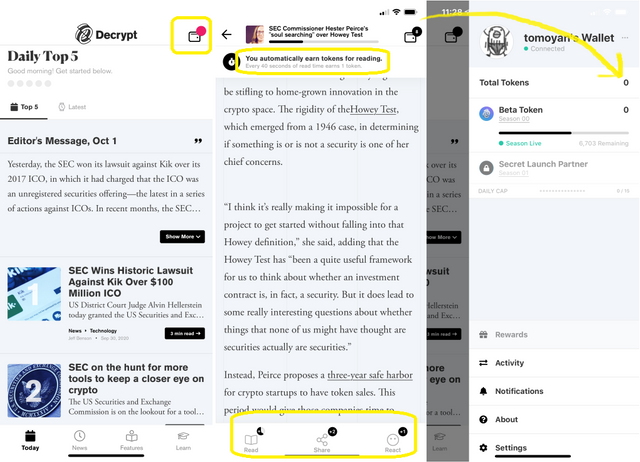 If you "Share" or "React", you will earn additional tokens.
Daily cap is set to 15 tokens a day, so you will not earn any tokens after, but I read their article all the time so this is a nice additional feature to earn more rewards.
If you are interested, head over to Decrypt here and join the waitlist 👇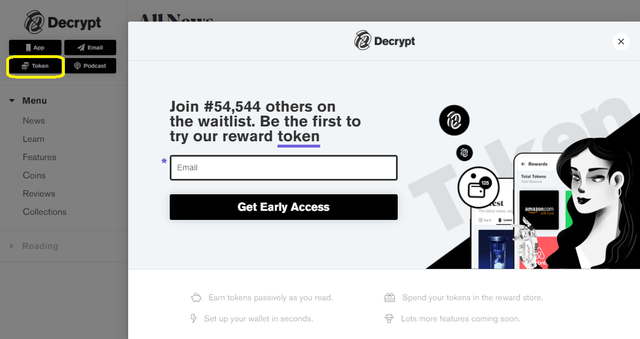 Get Rewarded For Browsing! Are you Brave?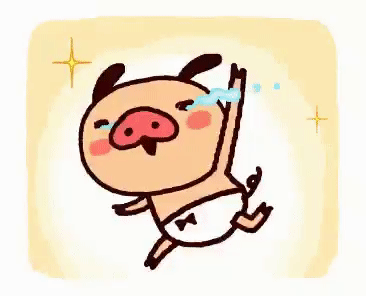 ➡️ Website
➡️ Twitter