I recently read @midlet cry for a donation function on steem front ends, and I think it's a great idea with loads of potential. It feeds into what is already being done on centralised platforms like Twitch, YouTube, Patreon.
Donations give us a new use case for STEEM/SBD along with leveraging a function people understand and use as well as providing authors with another way to receive rewards post inflation / 7-day rewards.
Donations are also a great way to get new money following into the steem echo system from various fiat exchanges or other cryptocurrencies if it was deployed natively and had the donations automatically converted to steem or SBD.
Having given it some thought, I had the idea that we should take it one step further and offer subscriptions as a native front end service too.
What are subscriptions?
I didn't quite understand it myself in the beginning, why were all these people on the internet giving away small amounts of money each month to random strangers creating content. As I took a more in-depth look, I began to understand it was a natural progression. The way I see it now its the market wanting more decentralisation and removing intermediaries.
Instead of paying your satellite TV provider or streaming subscription service, you're paying a creator directly for the entertainment or value you derive from the person.
How could subscriptions work?
The user flow as I invision it would be a user visiting someones blog and thinking hey this creator is awesome. I sure do enjoy their content.
I'm not too keen on holding STEEM Power to reward them with inflation or I don't know about this mechanism,
I would like to reward them with monthly contributions. I could click on their profile and select the option to become a paid subscriber and set the fee i'm willing to donate monthly to pay the creator.
Since we don't have debit orders the funds would need to be sent to a smart contract or bot that will execute based on the parameters set and remind users when they need to top up their balances to continue to reward creators.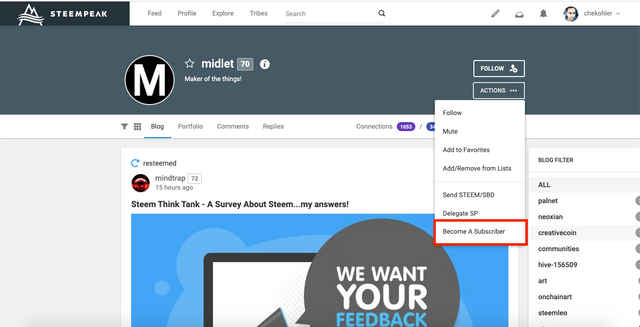 Additionally the subscribers should be shown as part of the follower count as you can see my suggestion is in green. So a user and other followers can see who is supporting this channel and for creators to know who is willing to support them.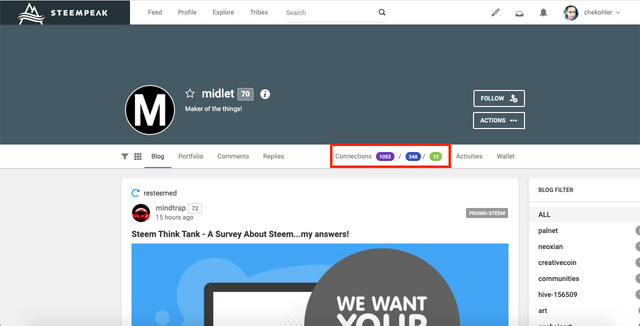 In your wallet you could have your monthly funds from subscribers shown so you know what your monthly income or lifetime income is from the subscribers willing to pay to support your content creation efforts regularly.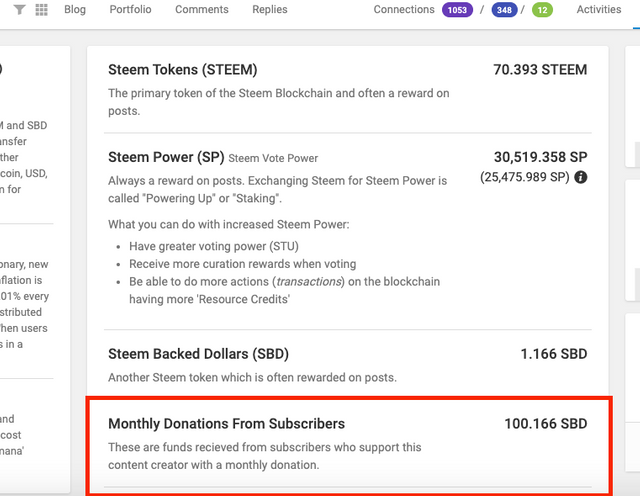 Managing your subscriptions
Then in my wallet I should be able to manage mu subscriptions, see the creators I've been subscribing to and supporting. How much I'm spending, adjusting my contributions and adding and removing creators I would like to support over time.
As creators stop creating you could also receive notifications to let you know you may want to stop your subscription since this creator has been in-active for some time.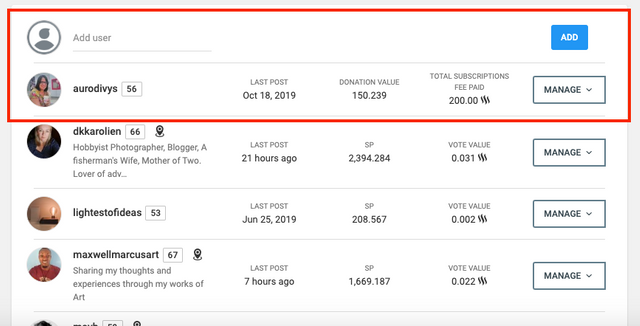 Sucker them in
Steem has so many more functions than any centralised or blockchain based site but these tools are complicated. If we're going to get "normie" to want to use it, we need to sucker them in with things they know and understand.
Once we pitch them donations and subscriptions without any transaction fees, then we can unload the rest of the dog shit where we make some of the money, curating, commenting and powering up.
So anyway thanks for reading, please subcribe to support my blog if you like my content oh wait we don't have that function yet. Tabernac!
So what do you think Steemit? Yeah or Bleh?
Let's connect
If you liked this post sprinkle it with an upvote or resteem and if you don't already, consider following me @chekohler


---
| Buy & sell STEEM | Donate LikeCoin For Free | Earn Interest On Crypto |
| --- | --- | --- |
| | | |