---
🎸 ENG VERSION 🎸
---

Tomorrow I write a post on RISING STAR ...
Tomorrow I write a post on RISING STAR ...
Tomorrow I write a post on RISING STAR ...
And here it is my first post about this very interesting game launched at the BETA version.
At what level am I?
40! 🤣

It's been a while since I repeat myself to write a post on RISING STAR! : -) ...
RISING STAR a game dedicated to music! GORGEOUS !! for me as a musician (on break), I couldn't play it!
I discovered this game thanks to my friend @ libertycrypto27, thanks to his super posts and I immediately started playing following his strategies, first levels and immediately the first purchase.
RIO Touring Coach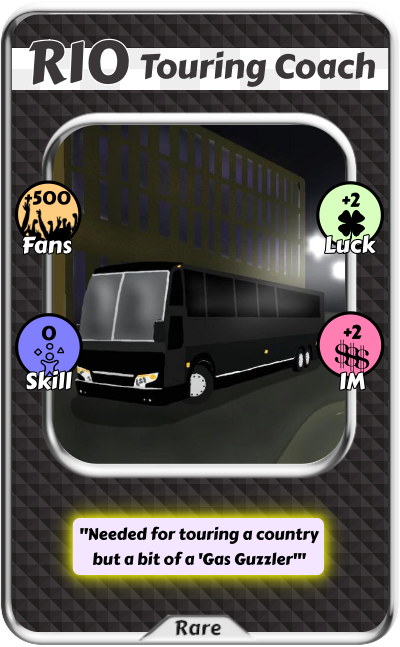 This card provides 500 FANS that allowed me to take advantage of the mission
SATURDAY HEADLINE - HOME TOWN
With the arrival of the update and the inclusion of the EGO, everything has changed a bit.
+EGO / -STARBITS
To keep the EGO under control, I bought new cards with SKILL points.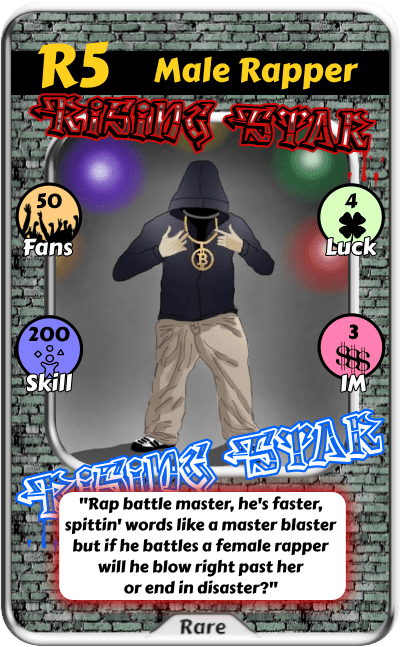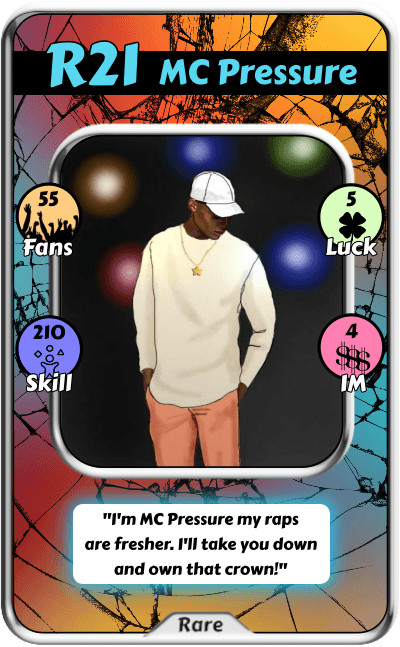 And I matched FANS and SKILLs by doing missions in the MUSIC LESSON section to get SKILL points, keeping my EGO between 20 and 30% on average.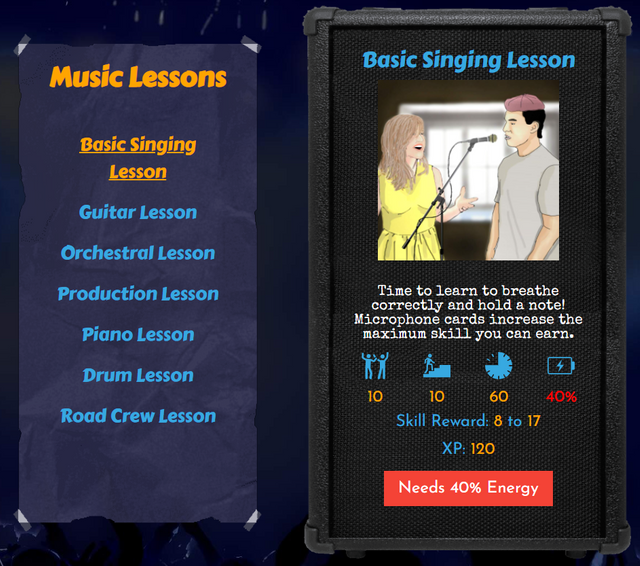 ---
Reached level 40, the daily objective is the RECORD A DEMO mission, located in LOCAL GIG CIRCUIT.
To face this mission I had to make a further update to my cards, in fact, to be able to do this mission you need 900 FANS and I was just over 600.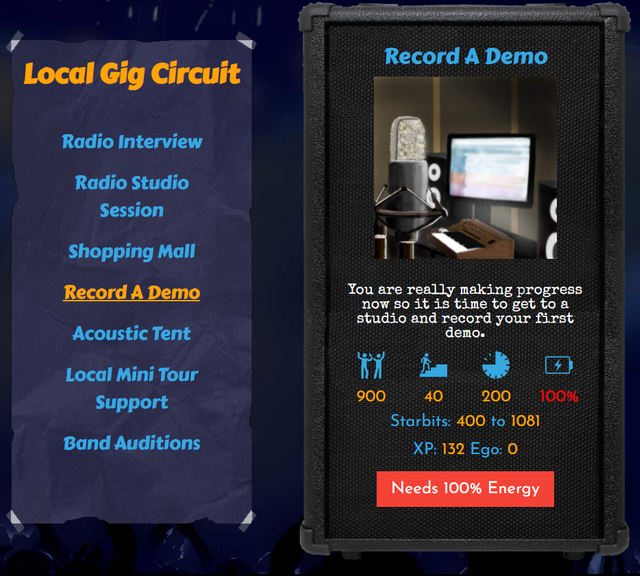 I decided to buy the R19 SPEED BOOST card in the VEHICLES section!
This card provides 400 FANS which lead me to over 1000 so eligible for the mission.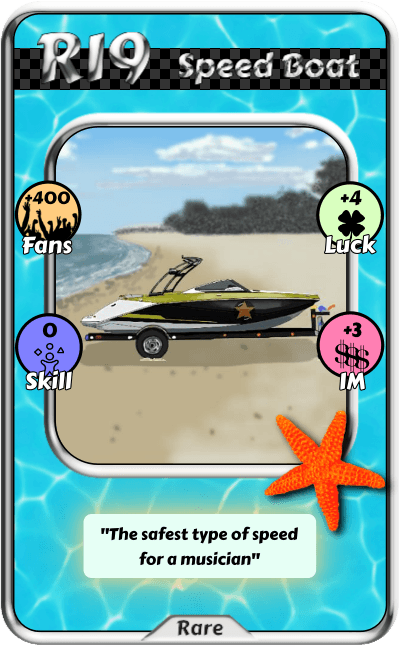 BUT THE SKILLS?
I had to upgrade here too, buying R4 FEMALE RAPPER which provides 50 FANS and 200 SKILLs that allow me to get closer to the relationship with FANS.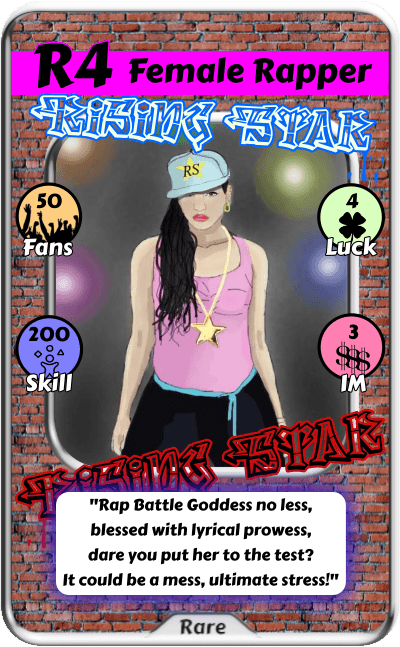 Now the goal is to get to level 45 for the ACOUSTIC TENT mission which has higher rewards in STARBITS and I am already eligible with FANS 1060 and SKILL 1120 which keep my EGO at 33%.
---
I have a total of 16 cards, 5 are musical instruments that give LUCK for a total of 127, the 4 of the PEOPLE section, 2 VEHICLES and the rest are BOOSTERS.
I bought the first R10 TOURING COACH card with 7 swap-hives, some I found in the free packages while the others using STARBITS.
Hoping to really get back under the stages as soon as possible!
Go-go missions to reach OBJECTIVE 45 !!

Surely you already play it! but if you don't play it try it! the nice game requires little time and some music!
If you like using my ref you can find it here!
https://www.risingstargame.com?referrer=blumela
Happy concert everyone! :)
The photos are screenshots taken from the game I own.
---

---
---
---
🎸 ITA VERSION 🎸
---

Domani scrivo un post su RISING STAR...
Domani scrivo un post su RISING STAR...
Domani scrivo un post su RISING STAR...

Ed eccolo qui il mio primo post su questo gioco molto interessante avviato alla versione BETA.
A che livello sono?
40!🤣


Si è un pò che mi ripeto di scrivere un post su RISING STAR! :-)...
RISING STAR un gioco dedicato alla musica! STUPENDO!! per me che sono un musucista (in pausa) non potevo non giocarci!
Ho scoperto questo gioco grazie all'amico @libertycrypto27, grazie ai suoi super post e ho iniziato subito a giocare seguendo le sue strategie, primi livelli e subito il primo acquisto.
RIO Touring Coach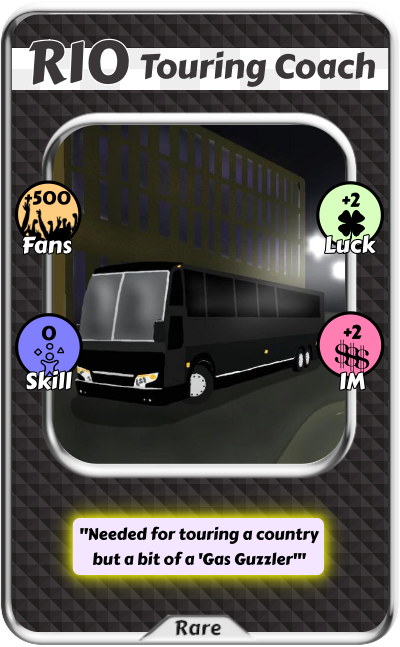 Questa carta fornisce 500 FANS che mi hanno permesso di sfruttare la missione
SATURDAY HEADLINE - HOME TOWN
Con l'arrivo dell'aggiornamento e l'inserimento dell EGO è cambiato un pò tutto.
+EGO / -STARBITS
Per tenere sotto controllo l'EGO ho acquistato nuove carte con punti SKILL.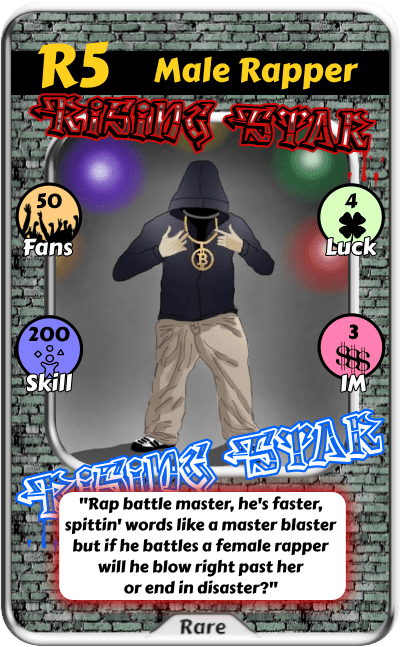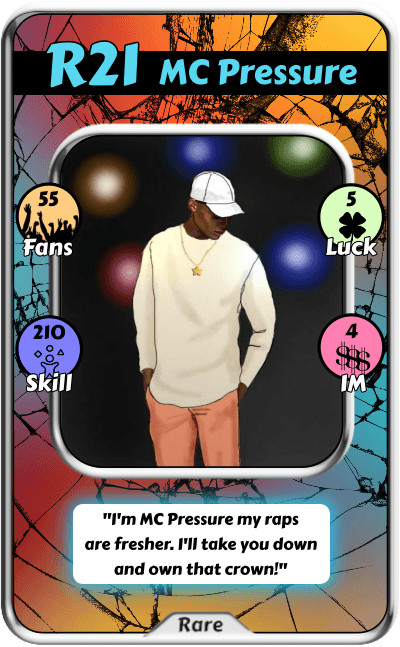 E ho pareggiato FANS e SKILL facendo missioni nella sezione MUSIC LESSON per ottenere punti SKILL, mantenedo mediamente il mio EGO tra il 20 e il 30%.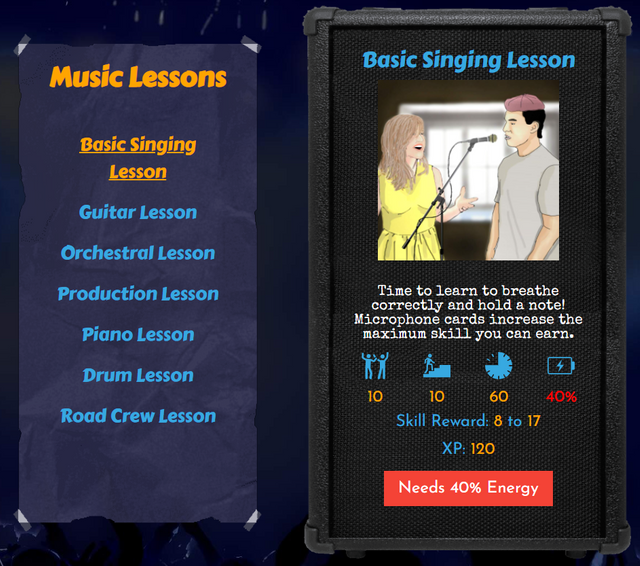 ---
Raggiunto il livello 40 l'obiettivo giornaliero è la missione RECORD A DEMO, situata in LOCAL GIG CIRCUIT.
Per affrontare questa missione ho dovuto fare un ulteriore aggiornamento alle mie carte, per poter fare questa missione infatti servono 900 FANS e io ero a poco più di 600.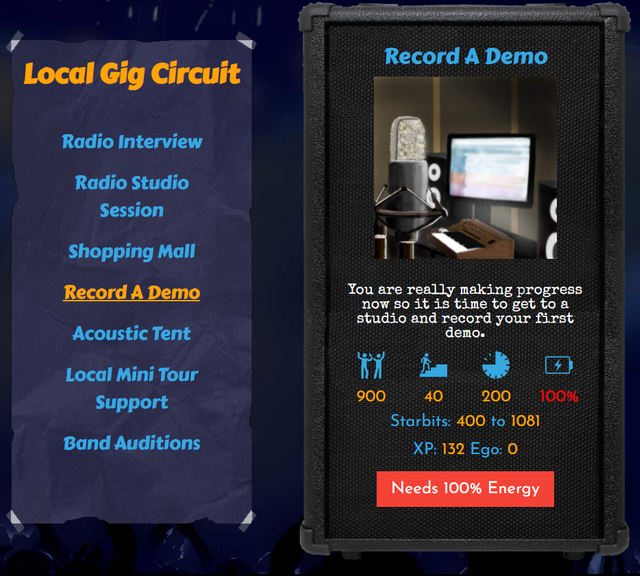 Ho deciso di acquistare nella sezione VEHICLES la carta R19 SPEED BOOST!
Questa carta fornisce 400 FANS che mi portano a più di 1000 quindi idoneo per la missione.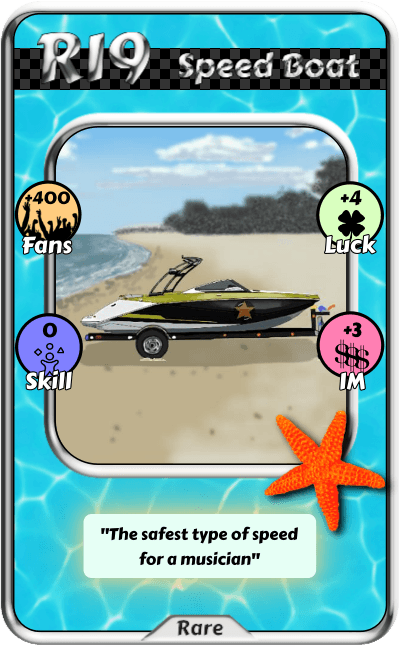 MA LE SKILL?
Ho dovuto fare upgrade anche qui, comprando R4 FEMALE RAPPER che fornisce 50 FANS e 200 SKILL che mi permettono di avvicinarmi al rapporto con i FANS.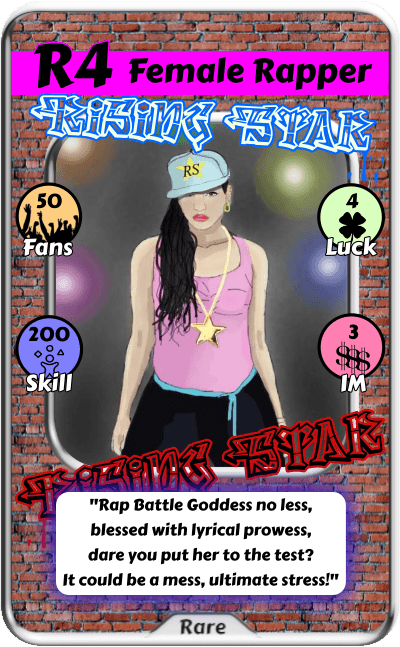 Ora l'obiettivo è arrivare a livello 45 per la missione ACOUSTIC TENT che ha ricompense maggiori in STARBITS e sono già idoneo con FANS 1060 e SKILL 1120 che tengono il mio EGO al 33%.
---
Ho un totale di 16 carte, 5 sono strumenti musicali che danno LUCK per un totale di 127, le 4 della sezione PEOPLE, 2 VEHICLES e il resto sono BOOSTERS.
Ho acquistato la prima carta R10 TOURING COACH con 7 swap-hive, alcune le ho trovate nei pacchetti omaggio mentre le altre utilizzando gli STARBITS.
Sperando di tornare veramente sotto i palchi il prima possibile!
Missioni a go go per arrivare all'OBIETTIVO 45!!

Sicuramente ci giochi già! ma se non ci giochi provalo! gioco bello, richiede poco tempo e un po di musica!
Se ti fa piacere utilizzare il mio ref lo trovi qui!
https://www.risingstargame.com?referrer=blumela
Buon concerto a tutti!:)
Le foto sono screenshot fatti al gioco in mio possesso.
---

---
---