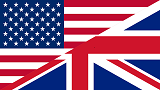 It is always a spectacle to admire living legends acting, healthy bearers of charisma and charm like few others.
Magnetic was undoubtedly Paul Newman with whom the protagonist of the film I'm going to tell you about shared one of the great classics of the history of cinema as "The Sting".
I'm obviously talking about Robert Redford who, at the venerable age of 83 years old, manages to fully load a film on his shoulders thanks to his solid, icy and magnetic acting in "The Old Man and the gun".
Based on a true story, and as often happens in these incredible cases, the film was released in theaters in 2018 with great critical and public recognition.
A winning bet that of those who wanted to bet on a champion like Redford to outline the psychology of the character he played, an unrepentant outlaw who has lived a lifetime between robbery and jail, managing to escape from prison countless times without ever losing the habit of robbing banks.
And if that of the robber may seem like a dangerous "job" and rough and violent men, then this film will make you think again.
Robert Redford plays Forrest Tucker, what you would call a gentleman.
No one would get suspicious by watching a very distinguished, classy old man enter the baca.
That's why his M.O. became so effective.
Zero suspicion, little interest from the police, few victims willing to lash out at such a kind and affable gentleman.
That's how Forrest managed to get away with it for a long time before a policeman, played here by the ever excellent Casey Affleck, decides to get on the trail of this unlikely robber, either to hunt him down or to redeem a life that is now more and more miserable and miserly.
Thus a duel at a distance is born, a classic cat vs. mouse mechanism that sequence after sequence brings them closer and closer.
In the middle a very tender love relationship between Forrest and Jewel (delicious Sissy Spacek), which increases the empathy for the character and in a way leads us to cheer for him in this duel.
Redford steals the scene, attracts attention and even when his character seems to have said it all, he brings out all the grit and verve that have always distinguished him.
A champ.
The film doesn't disappoint, maybe he doesn't manage to do those 2-3 steps necessary to make it unforgettable, but in any case he's at an excellent level, being one of the best films of the year in his own right.
Not bad for an old man, no?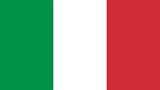 E' sempre uno spettacolo ammirare delle leggende viventi recitare, portatrici sane di carisma e fascino come pochi altri.
Magnetico lo era senza dubbio Paul Newman con il quale il protagonista della pellicola che vado a raccontarvi aveva condiviso uno dei grandi classici della storia del cinema come "La Stangata".
Sto parlando ovviamente di Robert Redford che alla veneranda età di 83 anni riesce a caricarsi integralmente un film sulle spalle grazie alla sua recitazione solida, gelida e magnetica in "The Old Man and the gun".
Tratto da una storia vera, e come spesso accade in questi casi incredibile, il film è uscito nelle sale nel 2018 con un ottimo riconoscimento da parte della critica e del pubblico.
Una scommessa vincente quella di chi ha voluto puntare su un fuoriclasse come Redford per delineare la psicologia del personaggio da lui interpretato, un impenitente fuorilegge che ha vissuto una vita intera tra rapine e galera, riuscendo ad evadere innumerevoli volte di prigione senza perdere mai il vizio di rapinare banche.
E se quello del rapinatore può sembrare un "mestiere" pericoloso e da uomini rozzi e violenti allora questo film vi farà ricredere.
Robert Redford interpreta Forrest Tucker, quello che definireste un gentiluomo.
Nessuno si insospettirebbe guardando entrare in baca un vecchio uomo di classe e molto distinto.
Ecco perchè il suo modus operandi divenne cosi efficace.
Zero sospetti, poco interesse da parte della polizia, poche vittime disposte a scagliarsi contro un signore tanto gentile e affabile.
Fu cosi che Forrest riuscì a farla franca per molto tempo prima che un poliziotto, qui interpretato dal sempre eccellente Casey Affleck, non decida di mettersi sulle tracce di questo improbabile rapinatore, vuoi per dare lui la caccia vuoi per riscattare una vita oramai sempre più misera e avara di soddisfazioni.
Nasce cosi un duello a distanza, un classico meccanismo da gatto contro topo che sequenza dopo sequenza li avvicina sempre più.
Nel mezzo un rapporto d'amore molto tenero tra Forrest e Jewel (deliziosa Sissy Spacek), che accresce l'empatia per il personaggio ed in un certo senso ci porta a tifare per lui in questo duello.
Redford ruba la scena, calamita l'attenzione e anche quando il suo personaggio sembra aver oramai detto tutto tira fuori tutta la grinta e la verve che lo hanno da sempre contraddistinto.
Un fuoriclasse.
Il film non delude, magari non riesce a fare quei 2-3 step necessari a renderlo indimenticabile ma comunque si attesta su un ottimo livello, inserendosi tra i migliori film dell'anno a pieno titolo.
Niente male per un vecchietto no?