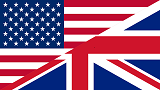 Netflix catcher. After Alfonso Cuaron and Martin Scorsese, as well as many other fundamental actors and directors of the film scene, also master David Lynch lends his talent to the streaming platform of Hastings. He does it in his own way, with his own style and in a different format. On Netflix you can find the short film "What Did Jack Do?", signed by David Lynch. 17 minutes of pure Lynch. 17 minutes in which the desire to turn off the TV and insult the director is equal to the desire to continue watching it for hours. A paradox that only Lynch can create in his films. This short film is no exception. The protagonists of the film are Lynch himself and a monkey. Yes, you got that right, a monkey. His name is Jack and he's in a dialogue with policeman Lynch at a train station table. Jack is interrogated and at least for the first 10 minutes there is no point in the dialogue between the two. It seems an absurd confrontation between people intent on creating chaos. Gradually the story begins to make more sense and, as always with Lynch's films, it is that same sense that actually ends up creating even more chaos, more discouragement in the spectator. We realize that we have witnessed a dialogue that is totally meaningless and yet, precisely because of that, delicious. Delicious for the black and white that envelops the 2 protagonists. Delicious for the way the monkey Jack is made to speak. Delicious for the solemnity of Lynch's face as he expresses words with no logical meaning. In short, another little masterpiece. As long as you're Lynch's lovers.
Translated with www.DeepL.com/Translator (free version)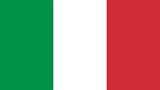 Netflix pigliatutto. Dopo Alfonso Cuaron e Martin Scorsese, oltre a tanti altri attori e registi fondamentali del panorama cinematografico, anche il maestro David Lynch presta il suo talento alla piattaforma di streaming di Hastings. Lo fa a suo modo, col suo stile ed in un formato diverso dal solito. Su Netflix potrete trovare il cortometraggio dal titolo "What Did Jack Do?", firmato appunto da David Lynch. 17 minuti di puro Lynch. 17 minuti in cui la voglia di spegnere la tv ed insultare il regista è pari alla voglia di continuare a vederlo per ore. Un paradosso che solo Lynch sa creare nei suoi film. Questo cortometraggio non fa eccezione. Protagonisti della pellicola sono lo stesso Lynch e una scimmia. Si, avete capito bene, una scimmia. Il suo nome è Jack ed è protagonista di un dialogo con il poliziotto Lynch ad un tavolo di una stazione ferroviaria. Jack viene interrogato ed almeno per i primi 10 minuti non vi è alcun senso nel dialogo fra i 2. Sembra un confronto assurdo fra persone intente a creare caos. Pian piano il racconto inizia ad assumere più senso e, come sempre con i film di Lynch, è quello stesso senso che in realtà finisce per creare ancora più caos, più scoramento nello spettatore. Ci rendiamo conto di aver assistito ad un dialogo totalmente privo di significato eppure, proprio per quello, delizioso. Delizioso per il bianco e nero che avvolge i 2 protagonisti. Delizioso per il modo in cui viene resa parlante la scimmia Jack. Delizioso per la solennità del volto di Lynch mentre esprime parole prive di senso logico. Insomma, un altro piccolo capolavoro. Sempre che siate amanti di Lynch.