Project art is done except for a bonus intermission scene I'm about to paint.
What I'm doing now, is opening up commission a Page / Panel to my entire audience.
.:.
The way it works is that if you are interested in having me paint an additional page or panel into the project, then you can give me some HIVE, and I will share the PDF with you in its current final draft form.
The project will be printed, and distributed in PDF Version.
.:.
Maybe you think this full page painting here really ought to have a close up of a dragonfly resting on that purple dick in the foreground right there?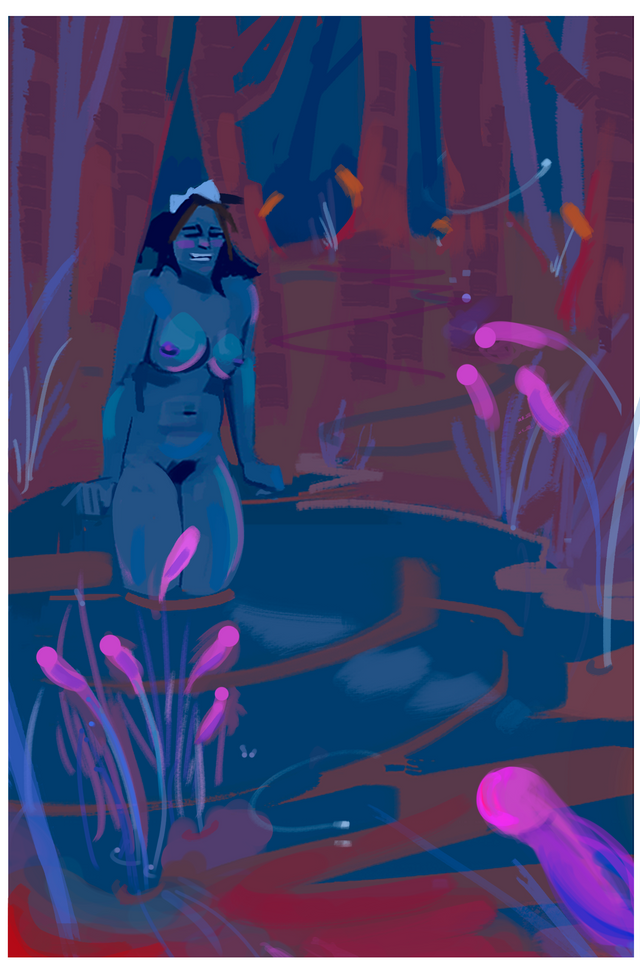 Let's call that a "Notion": 200 HIVE
Need a full page of Homo-Erotic Hatter and Hare paintings? or a MFM sexual position not included in my current project?


Let's call that a "Page": 600 HIVE
Do you have a cute outfit that the Queen of Hearts Absolutely must be wearing -- [Y is she always nak3d?] -- but also need a panel of her stripping off her cute outfit?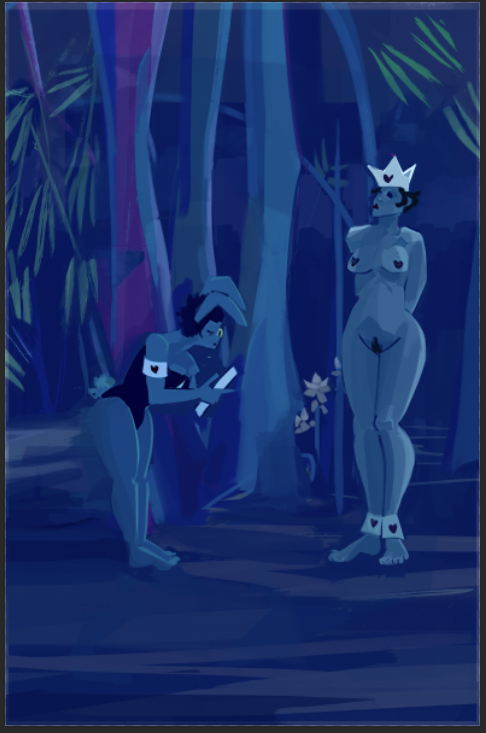 Let's call that a "Notion": 200 HIVE for the outfit.
And a "Panel" for the disrobing: 300 HIVE
So it comes out to 500 HIVE.
Are you an Alice / Wonderland / Through the Looking Glass buff, and you've realized that I didn't include a scene that you absolutely love?
[none of these made it into the project, in spite of its current length being 83 pages condensed.]
Croquet in the Rose Garden
Mean Flowers
Doormouse
Mockturtle
Tweedle Dee and Dumb
Lizard Handyman
Broom Dog
Caucus Race
Of course, i can't blatantly rip off Disney, but that wasn't what you were interested in anyways.
Let's say you want to direct a whole 5 page menage scene with Tweedle Dee and Dumb, or a 5 page scene where Alice gets picked on by some flowers between when she's fucking these mushrooms, and when she meets the Caterpillar: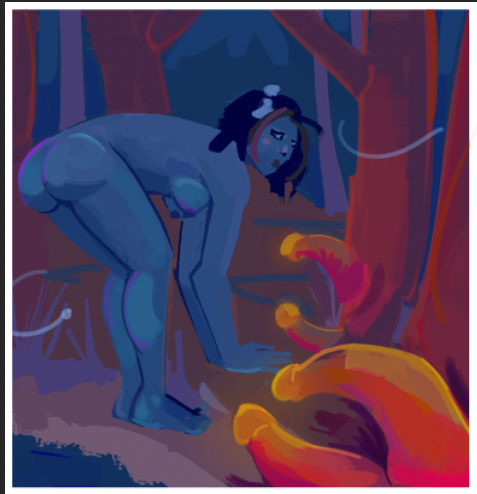 We'll call that 5 Pages: 3000 HIVE
Here's your chance to have me include your dreamy sex fantasies or comedic insights, or nostalgic adult literary fancies into print forever.
Plus - Orders over 300 HIVE include a signed softcover book mailed to wherever you like.
.:.
I'll give you until I'm done with this intermission scene to make your decisions -- then I'm adding text to this whole thing, and sending it to the printers.
To order, just send me the HIVE - and leave your comment here in this post, so I know who you are. I will reach out to you with a Final Draft PDF copy, and you can examine 'the goods', and then make your decisions from that point.