La Confianza en HIVE se demuestra// Trust in HIVE is demonstrated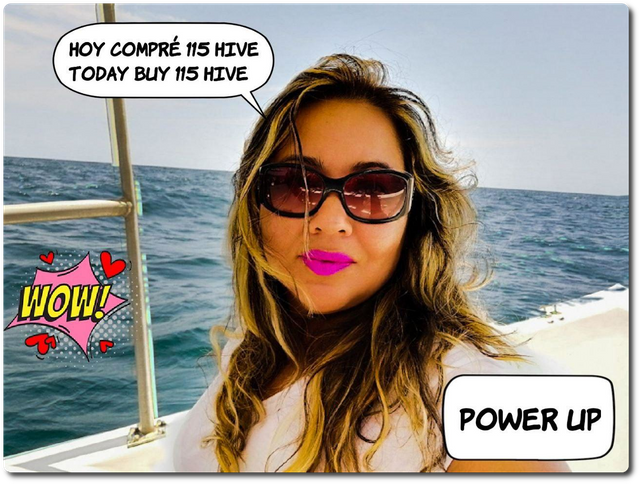 ---
Queridos lectores:
Hoy les comparto una publicación con la cual me siento orgullosa, es una de mis primeras compras en #hive y lo hago motivada a que una de las formas que conozco de demostrar confianza a un estilo de vida del cual llevo aprendiendo por más de 2 años es alentando a otros a invertir. Hace pocos días me encontré con la noticia de que la moneda estaba bajando, por ello el motivo de esta publicación.
Para los que ya tenemos algún tiempo trabajando y publicando en la blockchain sabemos lo que significa aguantar la tempestad, ponerse las botas y apretarse los pantalones.
Es posible que esto pueda generar días de desanimo, descontento y hasta de abandono, pero créanme cuando les digo, desde mi humilde experiencia que vale la pena quedarse y continuar.
Por tal motivo, hoy decidí comprar e invertir en mi cuenta. Particularmente yo no soy muy experta en estos procesos pero me dispuse en aprender porque pienso que debe ser casi obligatorio tener el conocimiento el manejo del mercado, compra y venta de criptomonedas para poder mover el negocio y cuidar lo que ganamos.
Entre todos podemos mantenernos motivados y salir adelante, no pierdan la fe.
Los invito a visitar y conocer a @fermionicio siempre maneja información actual e interesante, y además aprovechen este video que no tienen ningún desperdicio.
English
Dear readers:
Today I share with you a publication with which I feel proud, it is one of my first purchases in #hive and I do it motivated by the fact that one of the ways I know to show confidence to a lifestyle I have been learning about for more than 2 years is by encouraging others to invest. A few days ago I found out that the currency was going down, so the reason for this publication.
For those of us who have been working and publishing on the blockchain for some time now, we know what it means to 'weather the storm', to 'put on your boots' and to 'pull your pants up'.
It is possible that this may generate days of discouragement, discontent and even abandonment, but believe me when I tell you, from my humble experience that it is worth staying and continuing.
For this reason, today I decided to buy and invest in my account. I am not an expert in these processes, but I decided to learn because I think that it should be almost mandatory to have the knowledge to manage
the market, buy and sell crypto currencies in order to move the business and take care of what we earn.
Between all of us we can stay motivated and move forward, do not lose faith.
I invite you to visit and know @fermionico always handles current and interesting information, and also take advantage of this video that have no waste.
---
---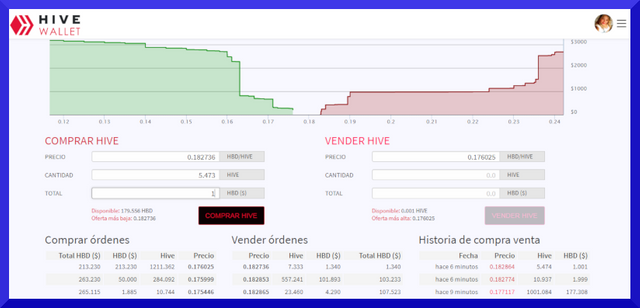 Inicié invirtiendo 1 HBD, por el cual recibí 5.473 #hive este primer paso como una prueba, este post no es un tutorial tan solo es una invitación a creer, confiar e invertir en lo que hacen en hive. Para hacer este intercambio de HBD por HIVE seguí las instrucciones de @josecarreag gracias José, finalmente pude hacerlo.
I started investing 1 HBD, for which I received 5,473 #hive this first step as a test, this post is not a tutorial, it is only an invitation to believe, trust and invest in what they do in hive. To do this exchange of HBD for HIVE I followed the instructions of @josecarreag thanks José, I was finally able to do it.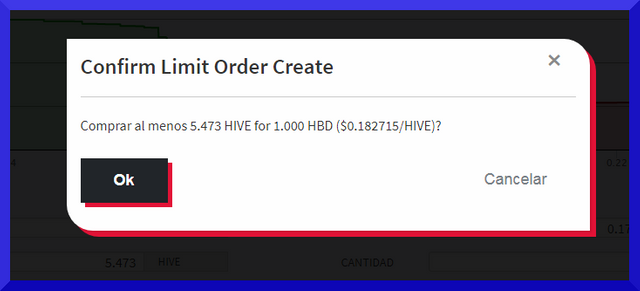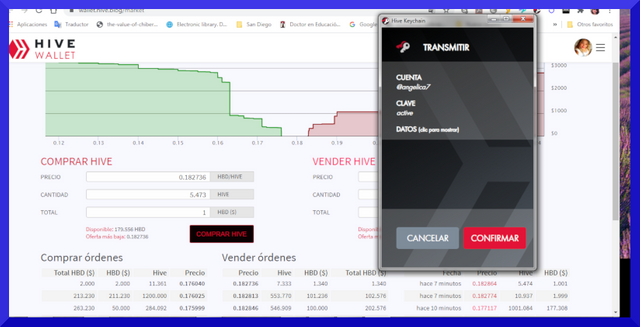 ---
---
Ahora fui por más HIVE// Now I went for more HIVE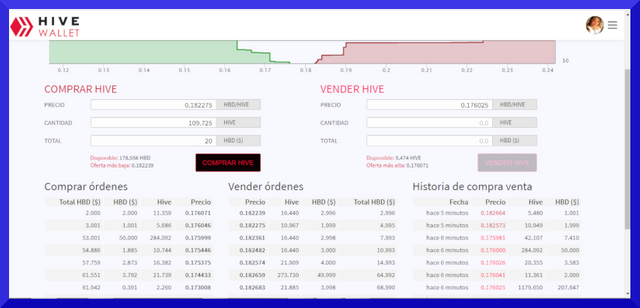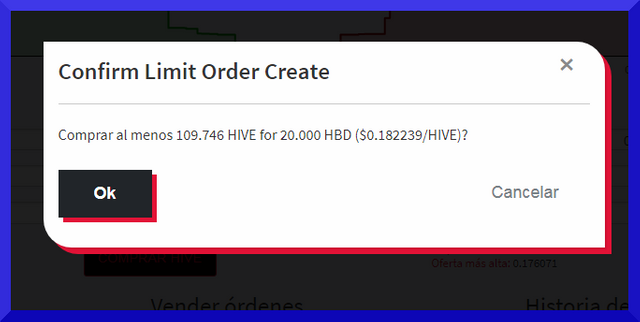 ---
Luego de la prueba, me gustó salir de compras así que aproveché a invertir 20 HBD más y cambiarlo por 109.746 Hive, como me gusta el redondeo indico en esta publicación que fueron 115 HIVE.
Espero que si tienen oportunidad inviertan en ustedes mismos y apuesten a esta plataforma, juntos seremos fuertes.
After the test, I liked going shopping so I took the opportunity to invest 20 HBD more and exchange it for 109,746 Hive, as I like the rounding indicated in this publication that it was 115 HIVE.
I hope that if you have the opportunity to invest in yourselves and bet on this platform, together we will be strong.
---
POWER UP

Es importante resaltar que esta publicación no es una recomendación financiera, cada uno debe realizar su propio estudio y tomar la decisión de invertir o no. Particularmente yo hice la mía.
It is important to note that this publication is not a financial recommendation, each one must carry out their own study and make the decision to invest or not. I particularly did mine.
---
---
Fotografía, captures de pantalla y edición: @angelica7, Año: 2020, Cámara: Teléfono Huawei
---
Te invito a motivarte y que hagas lo que te gusta, para mover la energía en positivo
---
---
Minnow Support Project
---
---
Que nadie apague tu luz interior

---
Te invito a conocer a:
Canales del Discord: @votovzla PAL-net @rutablochain @Cervantes