Today already D+3, as usual login to Binance to check if any update available for BCH transfer.
Initially bit disappointed to see the red line still appeared when clicked on BCH wallet.
But eyes a bit shine when see another fine line :The withdrawal service is in counting down mode!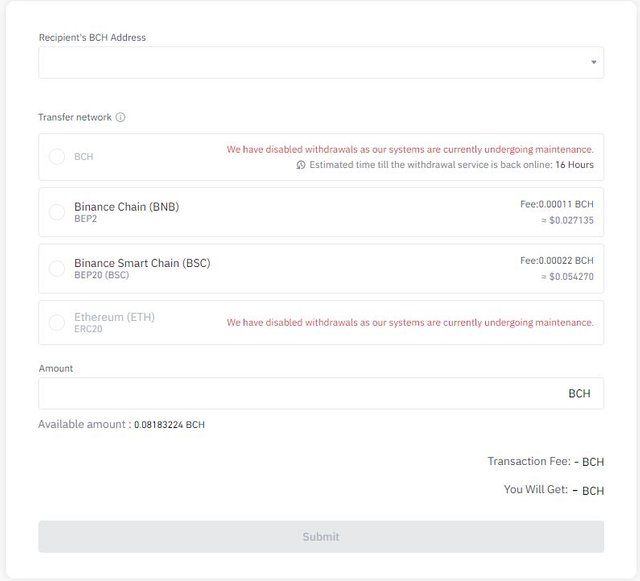 16 hours more to go , then Binance users are allowed to transfer the BCH out !
Meaning tomorrow I will be able to transfer out BCH , though not much :))
Kindly leave any comment if you know of any other exchange practice ? if other exchange already enabled the BCH withdrawal ?
Related article:
D+2 day after BCH hard fork
D+1 day after BCH hard fork
Count down for BCH hard fork -3 days
Posted Using LeoFinance Beta