Results: Case 1
Six days back I did the post asking people to give it a try on their Technical Analysis Skills. Without any preemptive measure or expectation I wanted people to do it naturally. I kept the rules quite loose and quite a few people responded. I have 1 winner, hands down, @abh12345. It was a model entry and the handling as well. Thanks Asher!

BAT, Hourly: Current price 2427; Target 2527

"Order completed whilst I was asleep".... that is what Ash said to close the trade and did a report out with the chart above. Quite simple and convincing, if you ask me. For that he received 10 Hive as promised!!

Results: Case 2
@geekgirl Almost won. I really liked the trade set up of the MTN shown below. It is a "buy-the-dip" trade on an uptrend. To tell you the truth, this type of trade is my bread-and-butter trade for 20 + years. It has a very high success rate during a bull market. And the trade worked!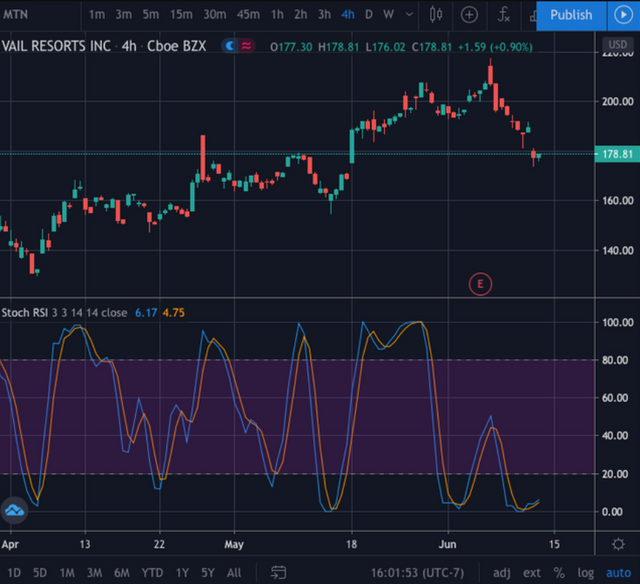 $MTN - Vail Resorts.
Using a 4-hour timeframe and Stochastic RSI.
Current price - $178.81
Target price - $184 by next Thursday
If you look at the current chart, and today is Wed, you will see the target has been reached.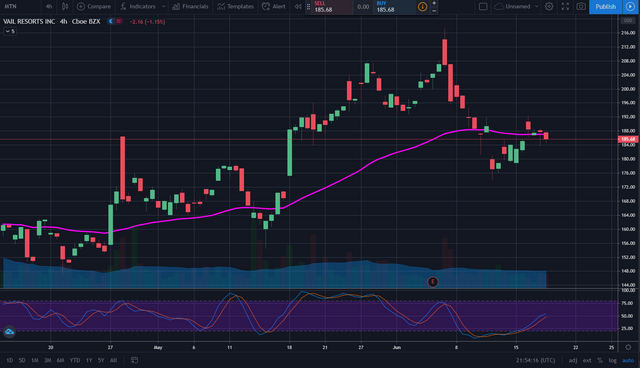 MTN actually went up to 192. But trouble is, as per @geekgirl 's own words it would have been impossible to enter the trade for her, as the stock gapped up and would have been impossible to enter the trade at $178 and change. This happens a lot with stock, not with crypto, as crypto trades 24-7. Another problem with the trade was very conservative price target. I have noticed that way the case for most contestants. People also didn't mention stops, I didn't ask for it, to keep it simple. But in real life, most people will have some kind of stop. Anyways since the trade actually worked on paper, @geekgirl gets the money!

Next Step
Well we don't have to stop here. The quest for "One Good Trade" continues (That's a good book by the way). Please post a chart in the comment for the next entry. Any market will do. Need Entry, Target, Stop.
Please try to make it an actual trade and not a paper trade. That will help you learn. Try to put realistic target, as opposed to a target that will help you win.
Try 2:1 risk-reward ratio at a minimum. Meaning your target profit is at least 2 times higher than your expected loss, if you are wrong. Anything lower than that doesn't impact positively to your account in real life over any extended period of time.
Max time is again 5 days. Please Post both Entry and Result in the comments of this post.
If you are playing option, don't design the trade based on option prices, design the trade based on the stock price, simply because option is a derivative.
Good Luck and Happy Trading!