BANANO x CryptoLeagues: Join the BANANO Trading League (50k BAN)
BANANO has something for everyone and can get into your wallet fast, feelessly, and with loads of fun. BANANO is distributed for free to everyone. Its easy-to-use technology onboards normies and crypto-noobs without the usual hassle by combining a fun attitude with gamification, and then educate them to handle crypto in general in a responsible way.
Today, we're announcing the BANANO Trading League together with CryptoLeagues.io! Crypto Trading often seems to be complicated for new users at first glance.
Learn Crypto Trading without any financial risk, and win free BANANO through a free-to-play cryptocurrency trading game. All Details here:
https://www.publish0x.com/banano/banano-x-cryptoleagues-join-the-banano-trading-league-50k-ba-xkkelzy?a=QJ0dNjvdLO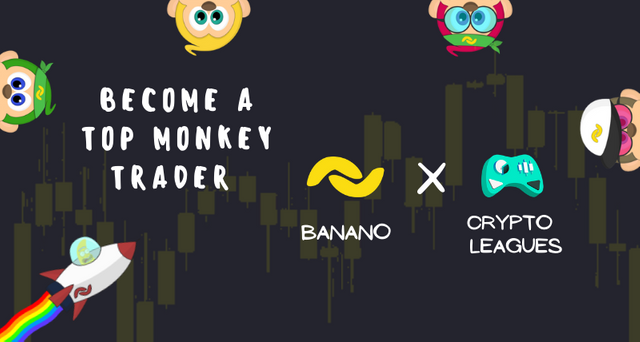 Join the Banano republic!
Publish0x
Medium
Discord
Reddit
Twitter
Instagram
Facebook
Telegram
Youtube
Github
banano.cc (official Website)
banano.how (help getting started)