Crypto and blockchain are changing the face of personal finance for many, and I'm no different. As you can see in my avatar, I'm not a young one, and I thought I was a lot closer to retirement than I was a starting new new career. But I might have been wrong.
Building Passive Income
I started my new adventure in the cryptoverse with the goal of building a small nest egg of cryptocurrency to help me enjoy my golden years a little more. But instead I find myself digging in and really enjoying all the different aspects of cryptocurrency. Learning about it, buying it, selling it, mining it, and even playing games with it.
What went from a hobby has now turned into a life goal. I'm working to build my passive crypto income, and the Hive platform is providing great tools for that. Most of my earnings from other opportunities are now being funneled to my Hive account to help build my HP, LP, and dCity.
I recently found LeoFinance.io and have started to have some success blogging about cryptocurrancy, #Hive and #Leo. I'm still just getting started but have seen a steady growth of HP and LP and my rewards per post. Looking forward to seeing how far I can take this!
A Later Bloomer
I'm a bit of a late bloomer when it comes to crptocurrancy. While I was aware of it I really didn't start trying to earn it until this summer. It has been a blast of a ride so far with so much more for me to learn.
While late to the cryptocurrancy game, I'm not late to personal finance. A lot of the knowledge and wisdom that has gotten me to a breath away from financial freedom should help me navigate these uncharted waters. I have tried to live by a few simple rules for finance and they have done me right so far.
Save as much as possible on everything
Buy assets
Don't buy liabilities (expensive toys)
Don't buy on credit
Transitioning, Not Retiring
So as I look at where I am now, and ask myself "How has Crypto and Blockchain Technology Impacted My Personal Finance?" just 5 months into this journey, I have to say I think it was really messed up my retirement plans - but in a good way.
Now I question if I will truly ever retire. They always say, "Don't retire if you don't have a hobby." Well, for me making money is a hobby. I truly enjoy it as much as some might enjoy golf.
I can certainly see myself moving from a 9 to 5 job to a full time crypto blogger. I will be hard pressed to replace the salary, but at this point, I'm more interested in enjoying what I'm doing and letting the earnings come from that.
This post is part of the #CryptoFinance Initiative. Click here to find out how you can participate and help spread the word about Hive and LeoFinance.
Drop a comment below and share how crypto has changed your life.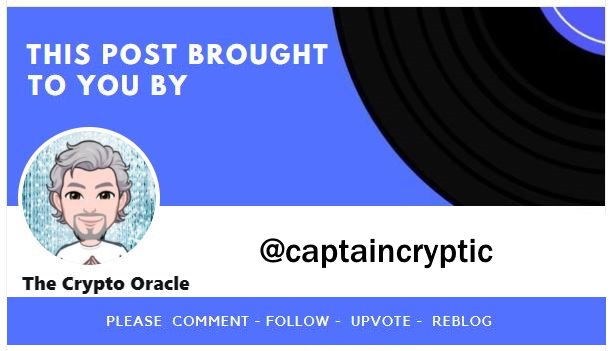 Posted Using LeoFinance Beta