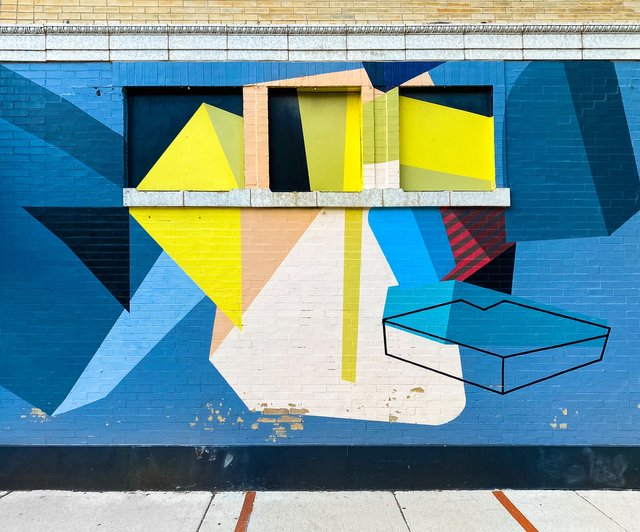 This is an update to my Trickle to a Flood early retirement plan. Briefly, this plan consists of 4 parts.
Earn Free Crypto Every Day

Passive earnings from mining

Invest earnings in new and promising AltCoins

Take profits and reinvest profits into more passive earnings and AltCoins and Bitcoin/Etherium
I have been at this for a little more than two month, so lets see where I am.
Free Crypto Earnings
This last month wasn't a good one for earning free crypto. I was a bit burned out on some of the more time consuming sources (Uptrennd I'm looking at you!) and with the fall in some social crypto prices I just wasn't that active on some of the sites.
Here are the sources of free crypto I'm currently working. I'm always looking for more good options, so if you have any suggestions please drop me a note in the comments.
Brave Browser - Along with others, my earnings here have really slowed. At this point, I'm pretty much just using Brave because it is a good browser. Ads have nearly stopped being shown on my laptop. I'm still getting ads on my phone.
Level of Effort: 0
Earnings: 10 BAT, approximately $2
Plans for this month: Continue use. It is a good browser.
Presearch - My PRE is slowly building. They have made a recent improvement to their search results letting you quickly redo the search on Google or other engines with a push of the button. If you don't find what you are looking for you can now just click on an icon and do the search at Google or other search engines. But truthfully, I've been finding the Presearch results to be pretty darn close to the Google results. Once I've accumulated 1000 PRE I plan to stake a keyword.
Level of Effort: 1
Earnings: 125 PRE, approximately $2
Plans for this Month: Continue use.
PublishOx - My burn out has really shown up in my Blogging. I was nearly absent from Publish and other blogging sites. I hope to get my mojo back and be more active this month on all the blogging sites.
Level of Effort: 3
Earnings: $5
Plans for this Month - Increase blogging on all social sites.
Uptrennd - So Uptrennd is probably one of the reasons I'm suffering some burn out. I had been really working hard at building this up over the last couple of months only to see the price drop from nearly $0.05 per 1UP to $0.004. That and there are just so many times I can look at flower pictures. Despite all of that I did make a bit of headway. I'm now level 11 and have enough 1UP to either level or get a withdrawl. I think I will just holod it for now.
Level of Effort: 1-10 (I put in about a 2 this month)
Earnings: 1000 1UP, $4
Plans for this month: Increase activity. Hold all earnings.
Hive/LeoFinance - I started getting involved on Hive last month, and discovered LeoFinance.io just a few days ago. I see massive potential with Hive and especially LeoFinance. Hive has been a tough nut to crack for me, especially in my burned out state. But none the less I have earned more on Hive than any of my other free sources this month and really think my earnings will explode in coming months. I used some of the free crypto to buy $20 dollars worth of hive and despite a pretty big drop in Hive prices that has grown to $35. The funny thing is that while posting to PeakD I was also earning LEO on crypto related posts and didn't even know it.
Level of Effort: 2
Earnings: 120 Hive, 20 LEO, $15
Plans for this month: Increase activity. Start swapping Hive for LEO and LEOM.
Splinterlands - After finding Hive, I decided to give Splinterlands a try to see if I could earn some more Hive by playing the game. Turns out it is a pretty enjoyable game and earnings could be ok. In one month I have recouped the $10 starter pack purchase price primarily by selling one decent card I got as a reward. I sell any duplicates I get and will likely sell any high value cards I receive. At the same time I am buying actually started buying a few cards to improve my deck, so far focusing on cheap cards that provide good value in game play.
Level of Effort: 3 (but it is just a game so is it work?)
Earnings: $16 - $10 investment + $2 deck value = $12
Total for the month from free crypto earnings - around $40. That is a little better than I planned (hoping for $30) but small in what I expect in coming months (particullarly from Hive/Leo). Again, I'm interested in other ways to earn free crypto so feel free to drop a note, referral codes are welcome too.
Passive Earnings From Mining
I have a couple of mining efforts underway that are generating some money too.
Mining With My Old Computer - I upgraded one of my old computers to give mining a go. It has been running without hickup now for a little over two months. I did this as much for kicks as anything, but it is generating some small amount of income and I have received a couple of payments so far. The hash rate has held steady, but the mining profit has changed a lot over that period ranging from as low as $0.60/day to as high as $2.5 per day. On average it is in the $0.80/day range. I estimate power consumption at $10/month so I'm netting around $15 per month. As we move into the cold months the some portion of electrical costs will be offset by the heat it generates to keep the house ever so slightly warmer.
Level of Effort: 0
Profit: $15/month
Plans for this month: Planning to test out to mining Banano to determine mining profitability.
Cloud Mining on DualMine - I purchased a 2-year cloud mining contract with DualMine to mine Eth. The contract was for $250, and it has so far earned 0.2 eth ($90) plus 25 CRT ($25) in a little more than 2 months. Being the greedy man that I am I have re-invested the Eth back into more Eth mining hash rate. I'm a bit worried this may be a ponzi scheme so I'm going to start pulling money out till I get my initial investment back. However, I have been impressed with their customer support so I feel a bit more comfortable that they are legit.
Level of Effort: 0
Profit: none so far as I've been re-investing
Plans for this month: Start taking Eth withdraws every $50 earned.
BFG Mining on Betfury - So this is the second major time sink that has been burning me out. I've been using the Mine BFG playing Dice game with free bitcoin faucet technique for about two months now. I am a bit obsessed about it really. Briefly, you collect free bitcoin using the faucet, and then use that to play the dice game on 49% odds. The more you bet, the more BFG you mine. Each BFG pays a daily dividend in bitcoin forever (well or until BetFury folds). So far I have mined 1260 BFG which currently gives me a daily dividend of 0.00000970 BTC ($0.14). What has me excited is that I'm now at the point I don't really need to use the faucet if I don't want to. I can use the daily dividend to fuel the BFG miner. At this point I'm seeing a growth in my dividends per day of almost 1%. The math is pretty interesting with a growth rate like that. My long term plan is to mine as long as there are still BFG to mine, with a target of 100,000 BFG. I have a feeling the dividend rate may explode once all the BFG is mined.
Level of Effort: 12 but soon a 2
Profit: 1260 BFG
Plans for this month: Continue to mine but phase out of the faucet
Leo Mining - I have just discovered this and plan to invest most of the Hive and LEO I earn in this. Buy owing and staking LEOM and LEOMM you are entered into an hourly lottery. 30 LEOM are randomly awarded LEO. I need to do a bit more digging to fully understand the rate of return but it looks very interesting.
Investing in Promising AltCoins
I had plan to use my crypto earnings to buy some of the cheap but promising alt coins. Selling to take profits and reinvesting in more cheap alt coins and Bitcoin and Eth. I got my feet wet last month with a few purchases, but ended up selling to fund my BlockFi account and take advantage of their $25 dollars in free Bitcoin offer.
Interest and Staking
I'm collecting interest on my Eth holdings at BlockFi. They are currently paying 5.25% APY on Eth holdings. I like that the interest is actually paid in the coin of your coice too. I'm collecting in Eth with no swapping or gas fees. I just started with them this week to take advantage of a offer for $25 in free Bitcoin when you deposit at least $25.
Sum Total For Month
Free Crypto Earnings $40
Mining $15
Investing $0
Profits $55
The numbers are a bit misleading since I have also re-invested $90 in earnings and my BFG doesn't have a $ value. But my trickle is starting. I'm hoping to be much more active on the social platforms, especially LeoFinance, and continue to build my trickle.
Hope you enjoyed my update. Please leave a comment!
Posted Using LeoFinance Beta