First of all, Leofinance.io is a social network where you can write or read topics related to finance, here you can find a sea of ​​knowledge, this platform is on the Hive Block chain. It has a Leo cryptocurrency, with which you reward the authors. Currently you can also earn Ethereum if at the time of registration with Metmask, it will be deposited in your Metamask Wallet. At the same time you can get another currency called Hive so when you make a publication you can get double reward Leo or Hive.
See how the visit to this page has increased in one month, so don't wait any longer come to Leofinance.io where you can get rewards that you can redeem.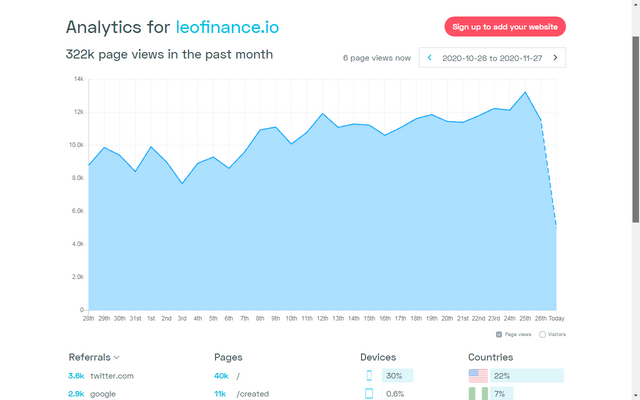 Source
How can you get this currency
Making post
You can write or make videos with topics related to cryptocurrencies or finance but publish it from the Leofinance.io platform. These will be rewarded by curators on the platform. After 7 days, the rewards equal to 50% of the votes will be deposited in your wallet.
Commenting
If you are starting on this platform, you can begin to comment on the posts of other users, where you will learn from these authors, about the different topics that are published every day.
Curing
If you are passionate about reading, you can get a reward by curating the posts of other users, but to obtain rewards you must have a Leo bet, which would be Leopower, the bigger your stakes, the greater the power of your vote. The healing systems of this platform are linear and not time sensitive, what does this mean? That you can vote at any time there is no time margin after 5 minutes of being published or before 6 days, (Listen to the rumor that this will also change to what will be the indefinite rewards even if the time of your publication passes) here you will get a reward of 50% of the healing.
How can you get Leopower?
If you have not started to write post or comments. You can acquire the Leo coin from the Leodex.io platform, buy it and stake it. In turn also by the Hive Engine platform. The value of this coin is valued at
Buy 1.78 Hive
Sell 1.76 Hive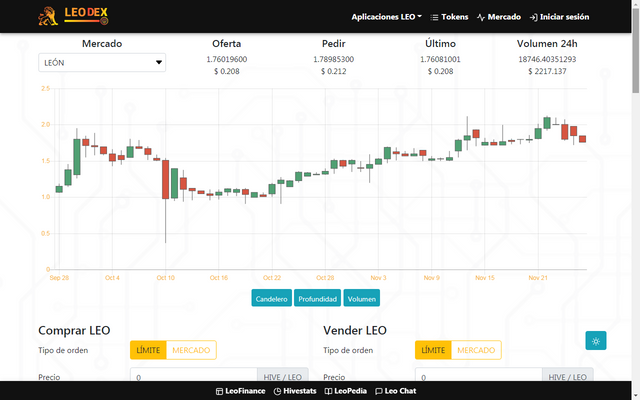 Source
Mining
Do you like mining? Here you can obtain rewards passively by acquiring the LEOM or LEOMM currency, you will get a part of the group of daily rewards, in direct proportion to the number of miners you have and the total mining pool. These coins can be acquired by Leodex.io currently it is:
Leom
Buy 7.2 Hive
Sell 6.3 Hive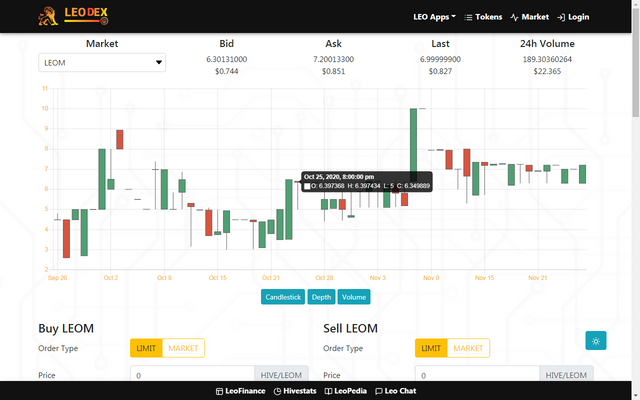 Source
Leomm
Buy 60 Hive
Sell 24 Hive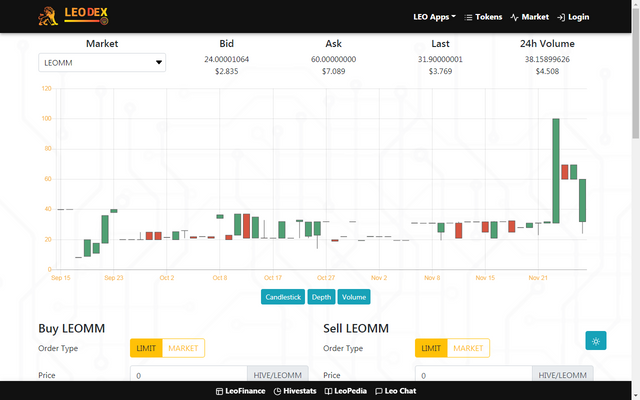 Source
Delegate to the big project @ leo.voter.
If you want to passively earn Leo, you can delegate your Hivepower to this Leo.voter project, you can start with 100 HP. Every day rewards will arrive in your wallet.
Posted Using LeoFinance Beta