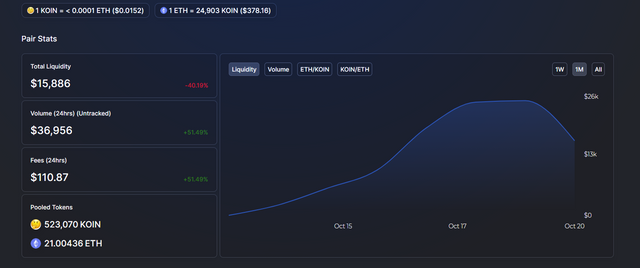 So it looks like someone was able to code a GPU miner for KOIN. Which a handful of Hive users jumped on in including my self. I was mining, buying, and providing liquidity on UNISWAP I have since stopped doing all three until the Team of the project more likely @andrarchy tells us more, but as of right now we have this.
Announcement of GPU miner Creation.

Of course, this caused a lot of uneasiness, and some are yet to find out, some renting massive CPU power leaving themselves with a fat AWS bill. :(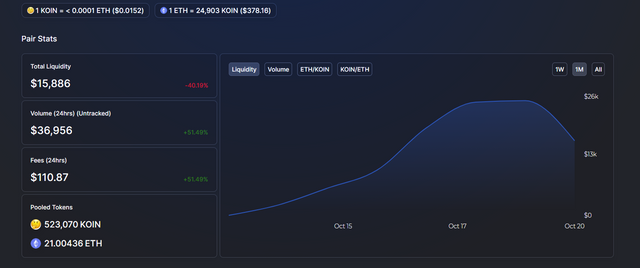 On UNiswap it's dropping a lot like hotcakes. I took stash and bailed before it got worse, I still have some hope for the team project but for right now I have since converted back to ETH, at a small loss I must add.
When I purchased KOIN it was at 1 ETH to 10,000 now its 1 ETH to 25,000 sad times first LEO and now KOIN....
I dunno.
And to think I was going to purchase a ThreadRipper and obtain a 96 Core right... Nah if the team of KOIN somehow creates a GPU miner within the next day-days Thursday, then my xr5700XT shall point to them. Until then I will stand on the side and observe.
Posted Using LeoFinance Beta