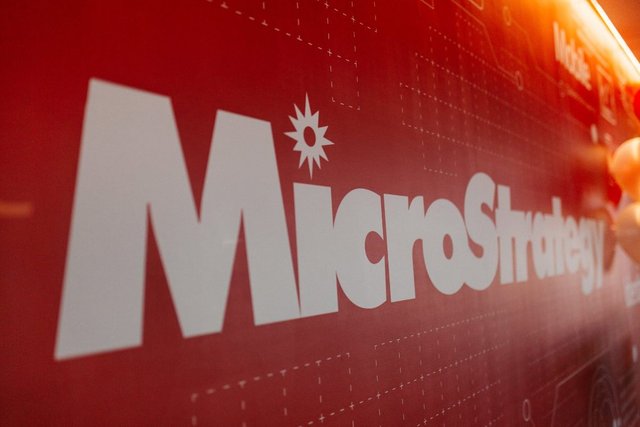 MicroStrategy CEO says "'Bitcoin scales just fine as store of value'"
Biggest under the table Bitcoin adoption move of 2020 turned 78,338 off-chain transactions into just 18 on-chain ones, with MicroStrategy praising scalability. Even if he bashed Bitcoin on twitter in the past.
The company: MicroStrategy (MSTR).
Its focus: business intelligence.
MicroStrategy Incorporated is a company that provides business intelligence, mobile software, and cloud-based services. Founded in 1989 by Michael J. Saylor and Sanju Bansal, the firm develops software to analyze internal and external data in order to make business decisions and to develop mobile apps.
Relevance to crypto: MSTR is all-in on Bitcoin, took him a while.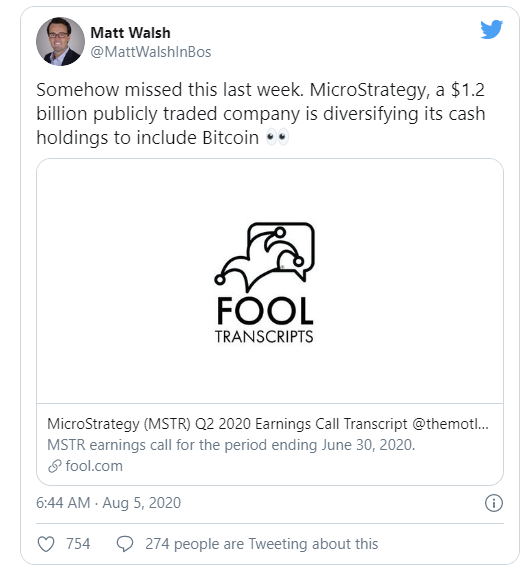 By the numbers:
$1.6 billion: MSTR's market-cap as of Thursday (Sept. 17).
$500 million: MSTR's cash reserves (Q1).
$250 million: MSTR's first BTC buy earlier this summer.
$425 million: MSTR's cash reserves now invested in BTC (as of mid-September).
$11,111: average price MSTR has paid for all that BTC (around $10,980 Friday a.m. EST).
30%: MSTR's share price appreciation since first revealing it bought BTC.
9%: MSTR's share price appreciation in one day when it came out Tuesday it bought more BTC.
-6%: MSTR's decline since we began tallying these numbers Thurs- wait, what?
Who cares if investors are dumping tech names when MSTR owns a huge pile of BTC?
How many?
38,250: the total number of BTC on MSTR's balance sheet.
7: total number of years since MSTR CEO Michael Saylor bashed BTC on Twitter, guess he figured out BITCOIN is King.
Some information on the company Fiat side.
Stock price: MSTR (NASDAQ) $158.26 -5.35 (-3.27%)
CEO: Michael J. Saylor (1989–)
Revenue: 486 million USD (2019)
Headquarters: Virginia
Founded: November 1989
Number of employees: 2,396 (2019)
Founders: Michael J. Saylor, Sanju Bansal
Posted Using LeoFinance Beta