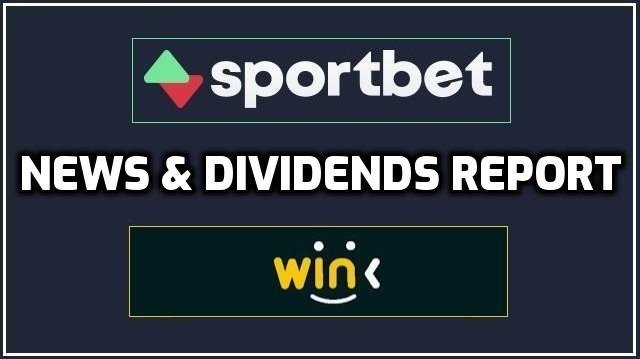 I continue to keep close track of the news and dividends from both the Wink.org & Sportbet.one platforms bringing regular updates on how they are doing to help keeping track for myself and to inform those that might be interested...
WINK
After record dividends last week, there was some regression to the mean during the last 7 days (See Report). One of the things I have talked about in these posts is that dividends going up most likely will go along with more WIN being frozen which pushes them down again. This is one of the main trade-offs of a dividend-paying token, they give really solid returns but have way less upside just based on speculation. The main thing I am personally looking for when it comes down to the WIN token is the 100-day moving average dividends steadily going up in dollar value which seems to be the case.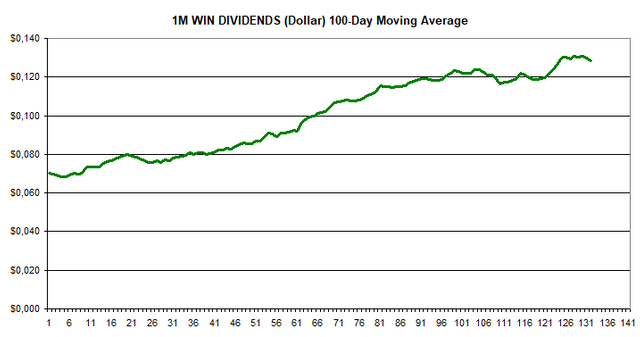 ---
I continue to like the value proposition and WIN Dividends are a nice part of my passive crypto earnings (See October Report). With an average 0.70%-1.10% weekly return it doesn't nearly need as much investment capital to get the earning from lending platforms. I did buy 350k WIN extra this week with funds I originally was going to use to get in on the Splinterlands Land Presale. Since that turned out in a complete shitshow combined with the fact that the game currently feels like the worst Pay2Win, they pretty much lost me when it comes down to reinvesting what I earn from the game right now. I much rather convert it into growing my WIN stack.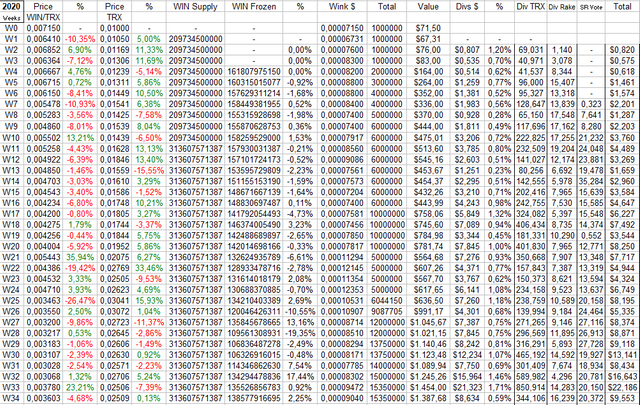 Returns based on current price last week ere 0.59% which is on the low side especially compared to the 1.152% as indicated by the last 100-day average.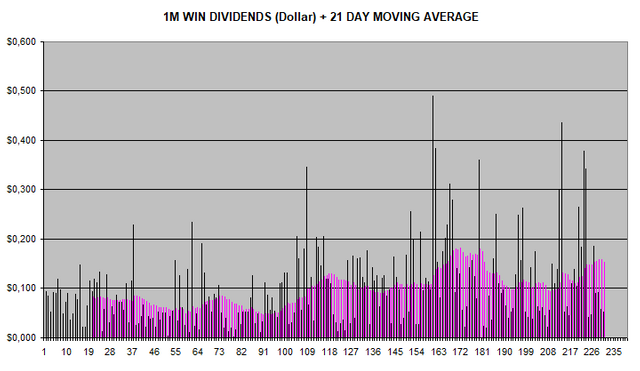 For as far as news goes, the platform continues to develop and a customer support chat button was added to the wink.org website.
SPORTBET.ONE DIVIDENDS
Some whale action seems to have returned to the platform last week bringing the weekly dividends from 0.536% to 0.853% based on the current price. The number of individual bettors did go down a bit from 129 to 118. I continue to patiently wait for some promotional effort once the bookie has improved and more mainstream adoption. I like SBET as a gamble as it has a combination of solid dividends and a lot of upside price potential in case they do manage to get more adoption.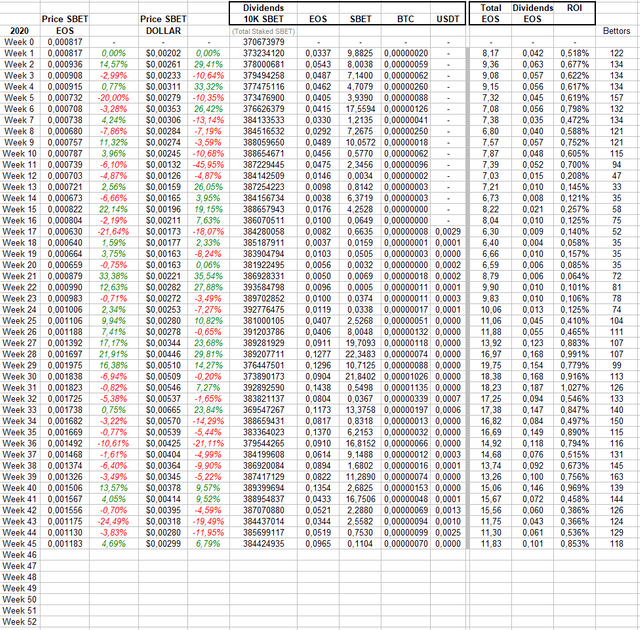 Right now I just continue to hold on to my ~500k SBET and will keep tracking how things progress with this project. Overall so far this year it has performed pretty good despite the lockdown which didn't allow much Sports Betting action.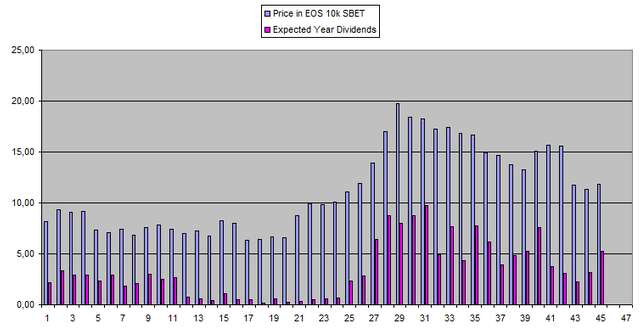 ---
That's it for this week!
---
---
Posted Using LeoFinance Beta