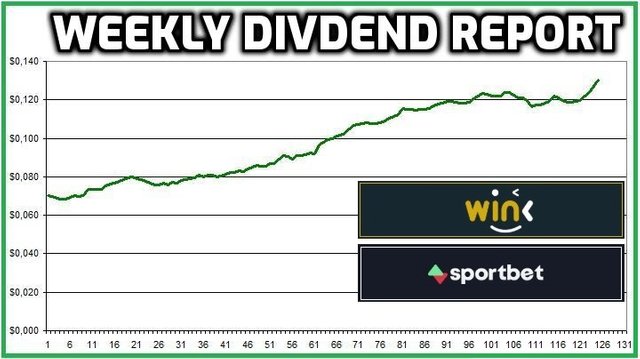 I am invested in both the Wink.org & Sportbet.one platforms keeping a close track on how they are performing and bringing regular news and dividend updates on it for those who might be interested...
WINK All-Time-High Dividends!
It was a solid week for WIN dividends with the 100-day moving average now being at an all-time high since I started tracking everything 30+ weeks ago. Seeing how dividends were crushing it, I bought 1M WIN extra on Saturday (for ~82.5$) now bringing my total WIN holdings at 15M. With the dividends increasing and the price lagging behind it was a matter of time to see it become a bit more expensive which is exactly what happened overnight!

I guess the Halloween event had a big influence on the Dividends and they will come down again a bit in the coming weeks. Still based on the current price and the average dividends during the last 100 days, WIN still provides a return of around 1% on a weekly basis.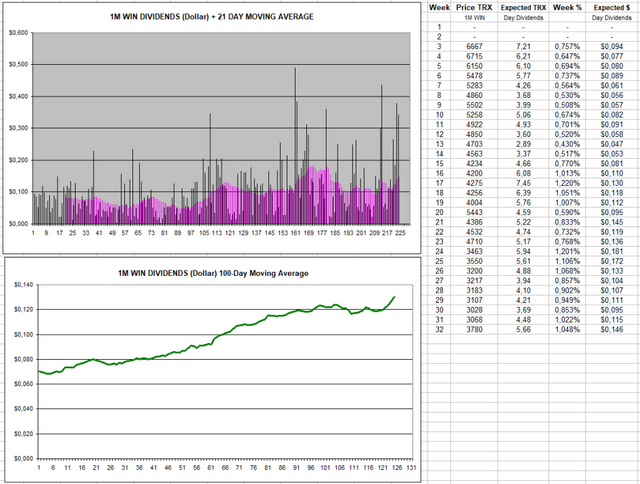 The number of Frozen WIN also continues to go up which is all the more impressive that dividends are reaching higher.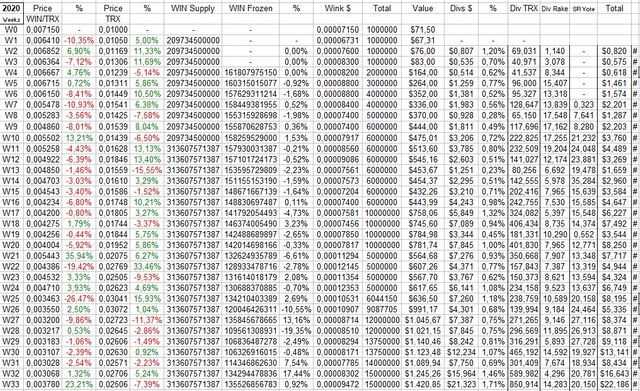 the 5$ I aimed to get on a weekly basis from WIN now has turned into 20$+ last week mostly because I bought More WIN than I originally planned when starting to cost-average my way into it. Right now I will continue to buy a bit more at times (like last week) when the price clearly hasn't adjusted to the returns and I will likely reduce my positions in case there would be another one of those big pumps.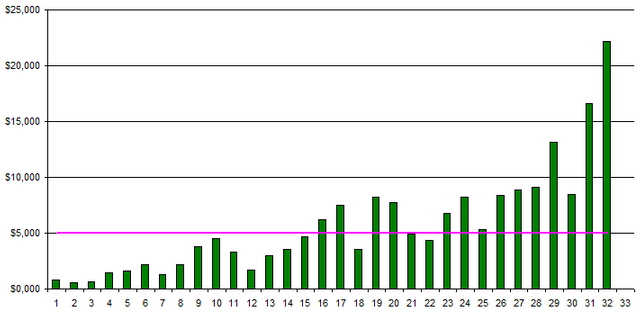 ---
SPORTBET.ONE DIVIDENDS
SBET Divindens are holding up quite nicely and I continue to hold on to my tokens having them staked to collect weekly dividends. The team continues to develop and aim to have their product as good as possible first before starting some real marketing to get wider adoption. The users remain limited to around ~130 on a weekly basis and it's one of the key metrics I'm looking at. I still very much like the value proposition of the SBET token and will be looking to buy some more in case it continues to drop (as longs as fundamentals are ok).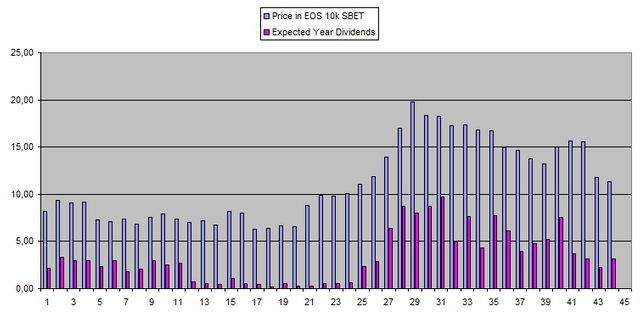 I honestly don't expect dividends to go up a lot over the next weeks or even months. If they manage to stabilize with the number of individual weekly bettors slowly going up it would be a good sign. Similar to WIN, the number that is bet with USDT has gone up this last month.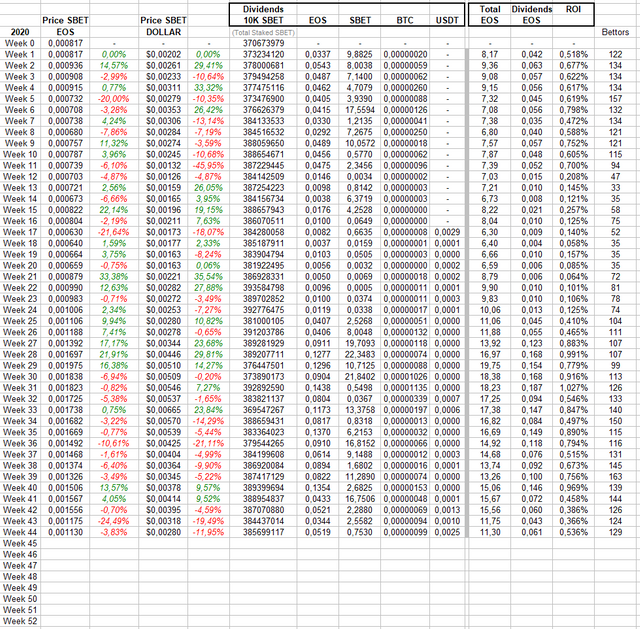 ---
That's it for this week!
---
---
Posted Using LeoFinance Beta