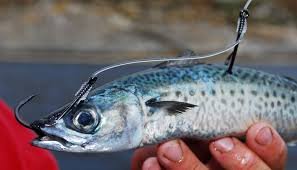 source
As lock down weeks go I suppose this must rank as the best yet business wise. To be honest it wouldn't take much to beat the others as they have been nothing but disastrous. During these bleak times one has to look for the positives so I will take what I can get right now.
This week I had the grand total of 3 orders which under normal circumstances I would be a little worried, but then again it is more about ticking over at the moment. I have many hooks out with bait on and have been casting a few more again this week. The one added benefit is I have two live fish in the water as well. Two of my contacts were retrenched from their positions and are obviously out looking for a new job. Those are my live bait as wherever they end up I should have a new customer. I didn't even mention it to the one as he mentioned it to me. As long as my fish think like that then I feel sorry for them but it is an opportunity i wouldn't of had.
I have always believed in keeping good relations no matter how painful the customer is to deal with. The truth is you just never know where that person might end up and could lead you to an Aladdin's cave. i will stay in contact with them until they have found new work and who knows maybe I can help by making a phone call or two on their behalf. I know they are decent workers so I don't mind dropping their details on my travels. No hiring though until the lock dons have been lifted which may shaft them for a while yet.
My business partner at the factory in Durban managed to get me two more clients this week which will make up for any losses or businesses that fold. Both of these clients are cash clients which is a massive plus. No one wants to give credit these days as the risk is far greater than under normal circumstances. Can you believe it the one client drove 500 km to visit the factory and negotiate stock. He had been let down by a local supplier down the road from me as it sounds like they are hitting the wall. You don't not supply cash clients as that would be suicidal.
This is the reality out there as it seems to be the big companies taking strain and breaking up into what they originally once were. I know of two instances that the company that bought out another entity has broken away and it is everyone for themselves right now. May the strongest survive is the business type of thinking currently now. The bigger you are the quicker you fold and the smaller businesses are somehow surviving and getting by.
Just a thought that it is lucky my clients don't read my posts as they may not be that happy being called my fish. The one has a great chance though of being snapped up by a whale account which is kind of what I am hoping for.