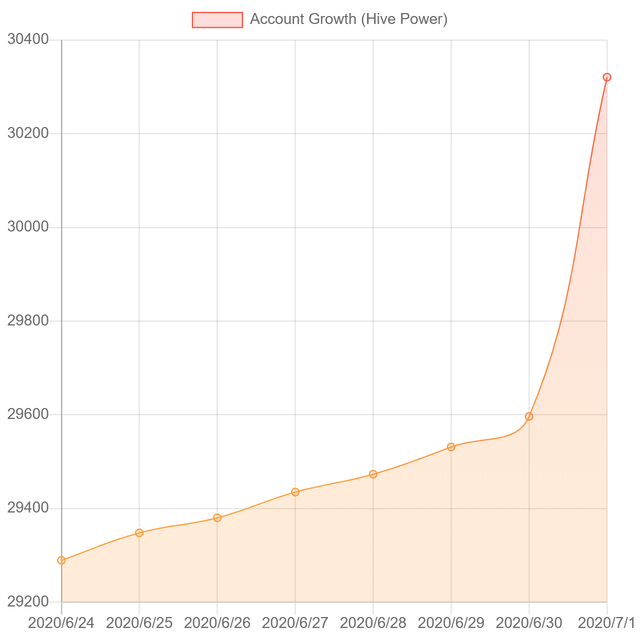 Not to miss out on Hive Power Up day I added another 700 odd hive this evening. For myself every day is a power up day and no different as I have never taken 1 Hive out as I don't see the point. Not needing to helps and there is no plan no matter how dire things get. I don't want to be like the pizza guy spending Hive knowing full well it is going to go up.
Every Hive that is staked makes yours and other accounts you support grow stronger. I believe it is a win win scenario where everyone benefits over the long term. Two years down the line and I feel I have only just started with so much more to do and achieve. this is a 5 year plan I have embarked on and there is little to no deviation allowed. I have no clue what is possible as a target after 5 years as so many outside influences could change things.
I find it encouraging that so many of the users I engage with on a daily basis have also grown considerably and have the same type of mindset. I think being able to assist others and help them grow is the one pleasurable side of this that I enjoy most. Being part of a community i think is what makes this place. The more you have the more you can give and receive it seems. What is there not to like about that.
I am now just outside the top 500 and see that as a target to catch the others ahead of me. Somedays it is hard to stay inspired to keep going but I think we all have that every now and again. Personally it is sometimes difficult to find the time and energy required, but we all seem to somehow. Knowing the possibilities of what might it become long term is all the drive one needs.