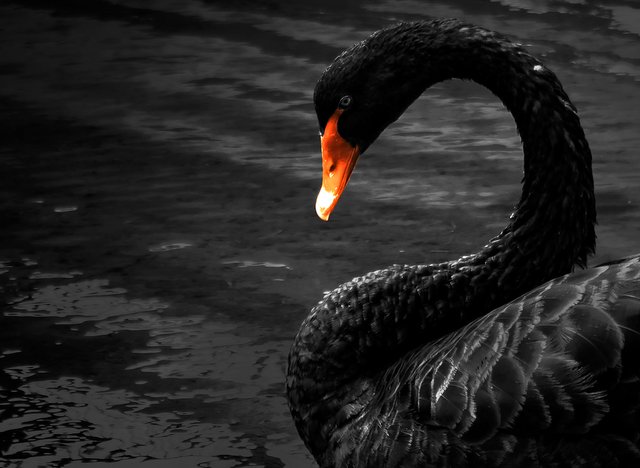 source
No this is the right community and the post is not about birds so don't panic.
The Black Swan event which it has been nicknamed is what is playing out right now and it is to do with the China USA trade war. The latest issue to hit China is the shortage of containers specifically the 20ft ones. I have often wondered why the Chinese never run out of containers as surely they have more going out than coming in. This year is not done with us yet and is throwing out some interesting curved balls that will continue well into next year and beyond.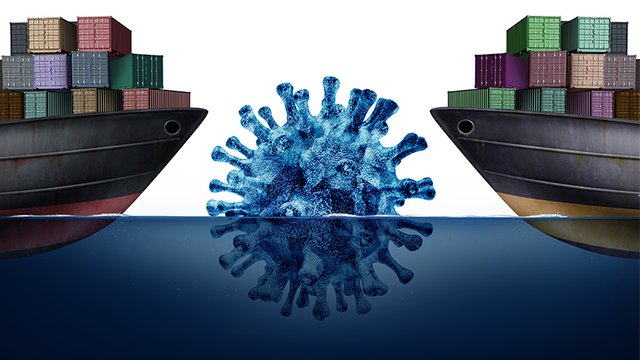 source
Couldn't resist this image as Corona in the water looks like Second world war Mine.
Over the lock down periods many industries have been affected world wide and now with less being exported it has left shipping companies scrambling for containers at decent rates.
To highlight how dire the situation is a journey between Shanghai and Ho Chi Minh City was literally costing nothing. We are talking dirt cheap of $1 plus local port charges. That is ridiculously unrealistic and was fueled by the US - China trade war. Obviously this was being subsidized by the Chinese as this is how they got around the restrictions. Just shows you the US penalties didn't really work as Chinese goods suddenly became Vietnamese and all was good again. I had noticed not only Vietnam but the entire region was helping bypass the trade restrictions,
That same route due to no or very few containers is now $900 plus and we are talking about 20ft containers and not 40ft containers. The price between the ports is spiking this week and next week expecting to hit somewhere around $1300 per container. Surcharges are now also coming into place from the 23rd for 20ft containers with an extra $300 being imposed on top of all the other charges.
These rates should carry on until the Chinese New Year in February and the Trump taxation is finally hitting home. I couldn't be happier as what was allowed to happen was just so wrong for the rest of the world and America. They have had it all their own way for too long and now it has turned around and bitten them where it hurts and that is in lost profits. Knowing the Chinese they will cut more corners turning this into something profitable cutting back on even more "quality" in what they make. This is how 99% of the Chinese factories work and believe me you don't want a contract longer than 2 years as the product is unrecognizable from the original specifications that you agree with in month 1.
It has got to such a point that ships fully loaded with empty containers will have to sail to reposition the containers for future trades. The problem is the margins are still very tight with the USA Asia routes and now carriers are looking to concentrate on more lucrative European and African routes. Certain products like agricultural products are being shunned right now for more profitable goods as with the extra charges imposed the Chinese have to choose items to drop.
Customers are now being forced to use the 40 ft containers instead of the more common 20ft which is obviously going to end in exactly the same position as they are now, shortages of both types are expected over the next few weeks and the situation is dire.
With more containers hitting Indonesia the entire region and not just Vietnam has benefitted from this new export model of the Chinese. Warehousing is in short supply along with trucks and everything that happens in logistics. I only knew about this as companies I deal with have been warned that goods ordered may not be able to be delivered and delays are expected. This could shut down China's exports over the peal period. Pretty disastrous and a worse case scenario that has never happened before.
Posted Using LeoFinance Beta