"The highest GST tax was collected this October during the Corona virus".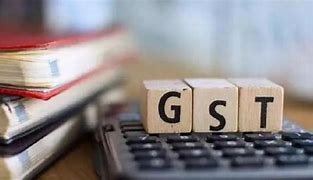 In this complex situation of corona virus, the country's economic system is once again recovering from the recession. According to the survey, the highest GST tax was collected in October during the time of this corona virus.
In the last six consecutive months from last March to October this year, the record amount of various goods and services tax has been collected.
According to the Union Finance Ministry, more than RS. 1 lakh crore went into the exchequer in October for GST. As a result, it is known that the product market has gained a lot of momentum after overcoming the lockdown.
Today, the Union Ministry of Finance said that out of the 1 lakh 5 thousand 155 crore GST collected in October, about 19 thousand 193 crore central GST. Besides, a total of 60 lakh GSTR 3B returns have been filed till October 31.
Lockdown started all over the country to prevent the spread of this deadly corona virus and it continued for a long time step by step. With this lockdown, it is possible to prevent the spread of the virus, but the state of the commodity market has slowed down and the economy has come to a standstill.
And the cessation of the economy has had a devastating effect on the country's economy. Due to this various states are also deprived of GST revenue. Now the situation is slowly returning to normal as a result of which a lot of GST tax has been collected this October.
In such a scenario, economists think that it will be much easier for the states to pay off all their debts. Economists also said that GST collection in October this year was higher than in October last year, where only Rs 95,369 crore was collected in October last year, while GST collection in the same month of this year was Rs 1,05,155 crore.
Posted Using LeoFinance Beta