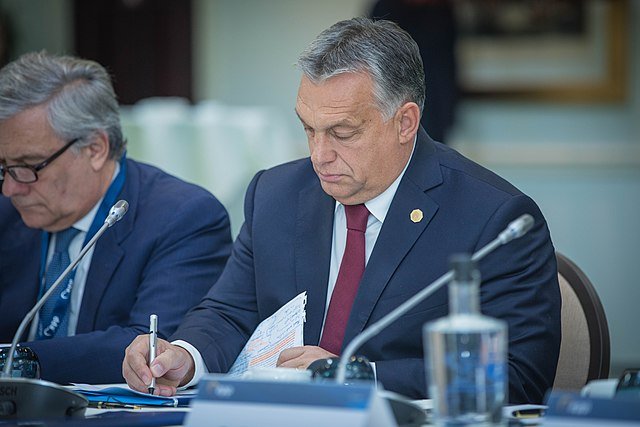 United States apparently isn't the only major world federation in which attempts to alleviate economic pain of COVID-19 pandemic get hampered by petty political considerations. European Union's ambitious plan to bring 750 billion Euros of aid is vetoed by Hungary and Poland over dispute whether the project should be denied to countries that don't adhere "rule of law" principles according to EU officials, in other words Hungary and Poland. Two countries, both run by nationalist governments, have been heavily critised by Brussels over their refusal to accept Middle Eastern migrants, as well as increased control of the executive branches of governments over the their respective judiciaries. The deadlock, which complicated with Slovenia joining Hungary and Poland, might have more devastating effects on European economy than the lack of stimulus packages had on United States. In the latter, some kind of stimulus compromise seems likely following the final results of presidential and Senate election in January. The dispute in EU is much deeper than petty party politics, because it is about less and less reconcillable visions about what European Union should be - a strong federation completley dominated by technocratic central government like USA or confederation of sovereign nation states more often than not run by nationalist populists.
In the meantime the COVID-19 continues its rampage on the healthcare services and national economies all over the world. Croatia, one of the last EU countries not to impose lockdown, is increasingly expected to do so following major rise in numbers of infected and deaths. Vili Beroš, health minister who had been hailed as the national hero by the media for "defeating COVID-19" before July 2020 elections, is currently in self-isolation after being tested positive for virus and experiencing "mild symptoms". News like that, or South Australia reporting discovery new, more infectious and much deadlier COVID-19 strain are likely to erase, at least in the short run, all optimism created by triumphant news about Pfizer and Moderna vaccine. The sentiment is today seen in the markets, where the news about another encouraging vaccine trials, this time by AstraZeneca, made stocks go down instead of up.
On the other hand, crypto HODLers forced to spend their time indoors due to lockdowns and job losses might find comfort in series of increasingly good news. Even if Bitcoin began to consolidate in past 24 hours and allow itself minor slides downwards, crypto markets look solid. The most positive news is actually a rumour about troubled OKEx echange, who boss Mingxing "Star" Xu was allegedly released from police custody. Rumour, which coincided with announcement that OKEx would finally allow asset withdrawals for their users, resulted in OKEx token pumping and removed segments of general FUD that were shadowing latest Bitcoin-related bull run.
Posted Using LeoFinance Beta