Thinking of interesting topics to post here on LeoFinance.io I had the idea of making a review about a Crypto Exchange. I was born, and I live in Mexico, so I it would be best to talk about Bitso a Mexican Crypto Exchanges, that it's said to be the best exchange in the country. I'll share with my experience and my opinion about it.
---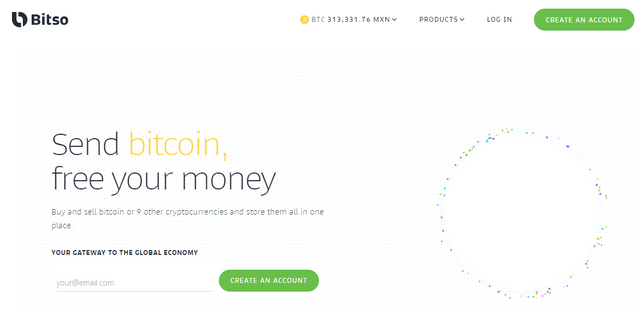 Bitso Website
---
Introduction to Bitso
---
I first used Bitso on January 2017, I remember that I bought some Bitcoin, 100 Mexican pesos in total. If you translate this into US dollars it would be around 5 Dollars. At that moment one BTC was close to 20,000 pesos, so those 5 dollars would have grown a lot, sadly it was not yet my time to join the Crypto World, so I sold right away, I was just testing the platform.
What I love about Bitso is that I can deposit money from my account with a simple transfer. Here in Mexico these transactions are called SPEI (Sistema de Pagos Electronics Interbancarios or Interbank Electronic Payment System in English) and it lets you transfer money from one bank account to another almost instantly with little fees and in my case if I do it from my mobile app there are no fees at all.
---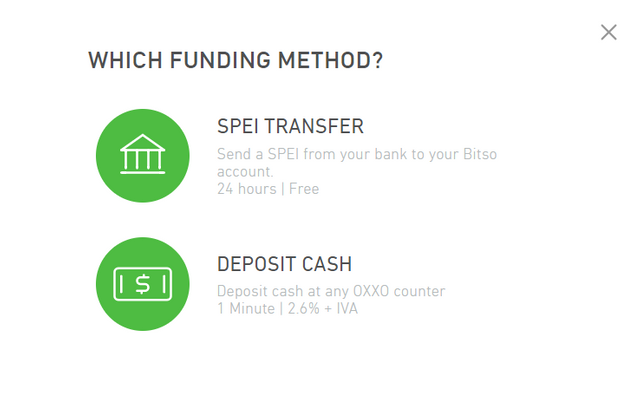 ---
Bitso does not charge me anything when I'm making these type of transfers and as I said they are reflected almost instantly. There are other options where you can make a deposit on a convenience store called OXXO but that one has fees and it's not convenient unless you are in a hurry and don't have any other option. I can also receive and make "Bitso transfers" from other users without fees and this is an option how local business could accept payments not only in pesos but in all the different cryptocurrencies and tokens that Bitso has.
In total Bitso has ten different cryptocurrencies and of course Mexican Pesos, Argentinian Peso and most recently the United States Dollar. The Cryptocurrencies are: Bitcoin (BTC), Ether (ETH), Ripple (XRP), Litecoin (LTC), BitcoinCash (BCH), TrueUSD (TUSD), Basic Attention Token (BAT), DAI (DAI), Golem (GNT) and Decentraland (MANA).
---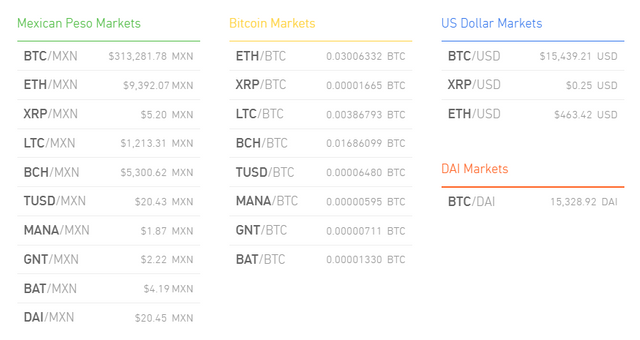 ---
Their interface is quite friendly and it's easy to change from one crypto to another and also to deposit and to withdraw. Something that I don't like a lot is that when you are converting any crypto to Mexican Pesos there are some fees and depending on the amount you could "lose" some value you had. Of course, you could wait for your orders to be filled but to be honest I'm not always that patient or don't have the time to wait and either way you have to pay fees. The good thing is that when you withdraw via SPEI Transfers there are no charges and transactions are also almost immediately.
The limits on the account are pretty great. I had to go through a simple KYC, which I personally don't mind, and after that I can make monthly deposits of up to one million pesos, close to 50k USD and I can make withdrawals in MXN of up to two million pesos, 100K USD. I'm not even close to those numbers yet but a man can dream, right? Also, Crypto deposits and Withdrawals are unlimited.
Bitso recently opened USD deposits and withdrawals, I haven't tried them yet because there it's really not a use case for me personally but it's a nice feature. The only thing is that this kind of deposits have a 10 Dollar fee, so I think it's only worthwhile for people making huge deposits.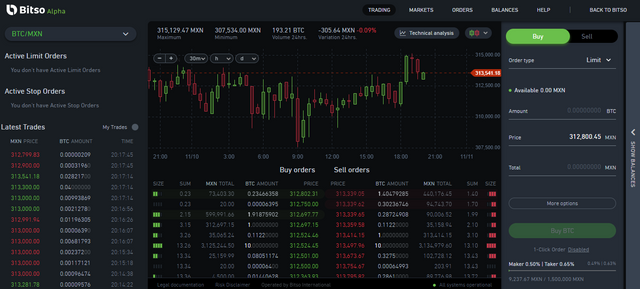 Bitso Alpha
Besides the website: https://bitso.com/, they have Bitso Alpha which is a trading platform for desktop where people can make all kinds of operations with the cryptocurrencies that Bitso has. I really don't use it because I'm not really a trader but maybe in the future I will test it. And they also have the mobile app which lets you buy, sell and transfer coins. When I'm on mobile I rather use the mobile browser than the app because in the past the app seemed to be limited for some operations, maybe I have to try again. But the app is good to get notifications when deposits and withdrawals go through, that's the main reason I have it.
---
How I Buy and Sell Hive Using Bitso
There are a couple of ways to do this. When I'm buying Hive or other coins the first part is the same: I make an SPEI Transfer from my mobile bank app, when it is confirmed I can do two things:
---
Method One - Binance or Bittrex
---
Convert MXN into XRP. Send XRP to Binance or Bittrex. Sell XRP for BTC.
Buy HIVE with BTC. Send HIVE to my account.
---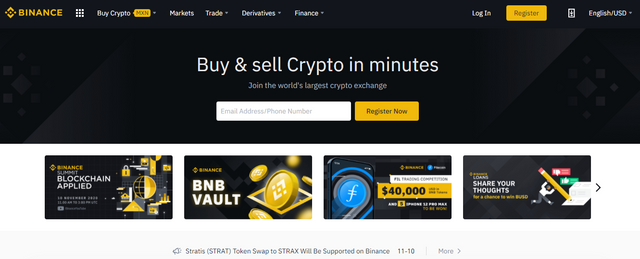 Binance
---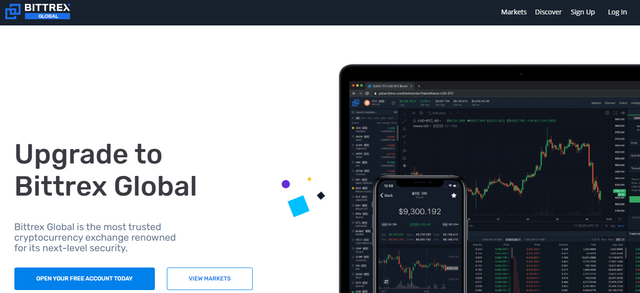 Global Bittrex
---
---
Convert MXN into ETH. Send ETH to Blocktrades and convert it into HIVE.
---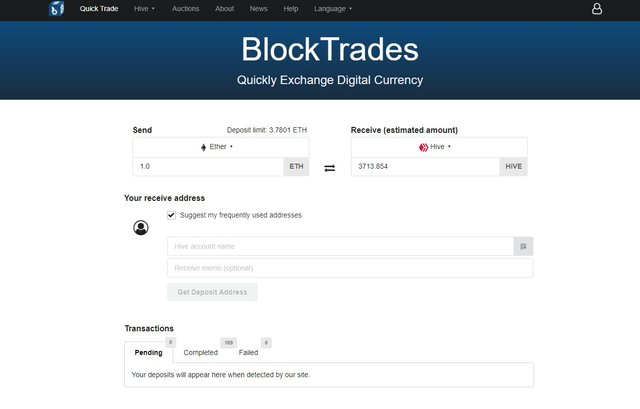 Blocktrades
---
To sell HIVE I follow the same steps but backwards. I have seen that the second method it's faster and simpler, it was helpful when I was new. The first method while it's more complicated and with more steps it gives me much better conversion rates both when buying or selling HIVE.
---
In Conclusion
---
Bitso it's a great exchange. It has more positive than negative things. The instant and fee less deposits and withdrawals are one of the best features. There could be more crypto options, if it had HIVE it would be awesome! But I don't know what would it take to achieve that. Bitso has been in Mexico sine 2014 and it is also in Argentina since February of this year. It is a growing company and I wish them the best.
---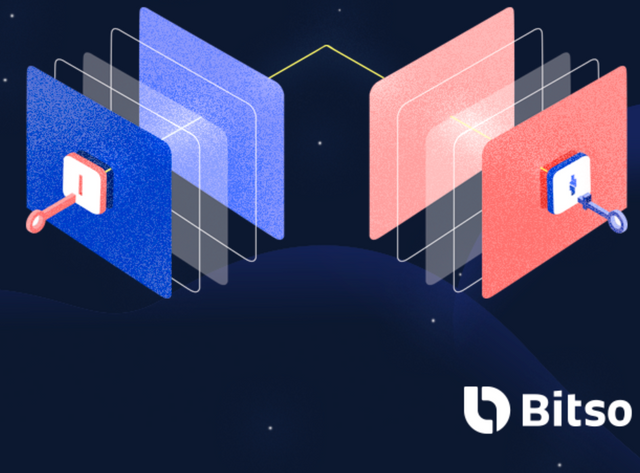 Image Source
---
Which is your favorite exchange?
---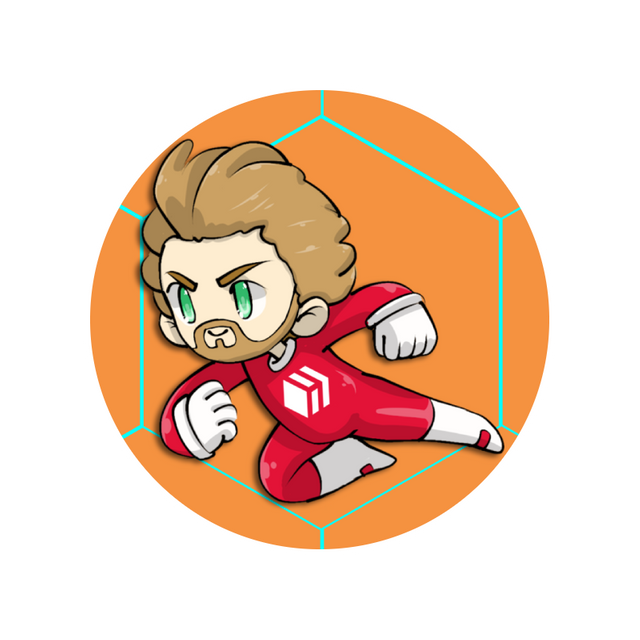 Thank you for reading!
Posted Using LeoFinance Beta