I thought I would investigate this round and have a wonderful story to tell you about it. Unfortunately, no matter how much I searched, I could find nothing on this specific round.
The Northwest Territorial Mint closed it's doors some years ago and was bought out by Rangercoin. I know there was a scandal regarding the closure of the mint, or so what I've skimmed through indicates this. I'm sure many of you have the details, but this is about the round. So onward we go!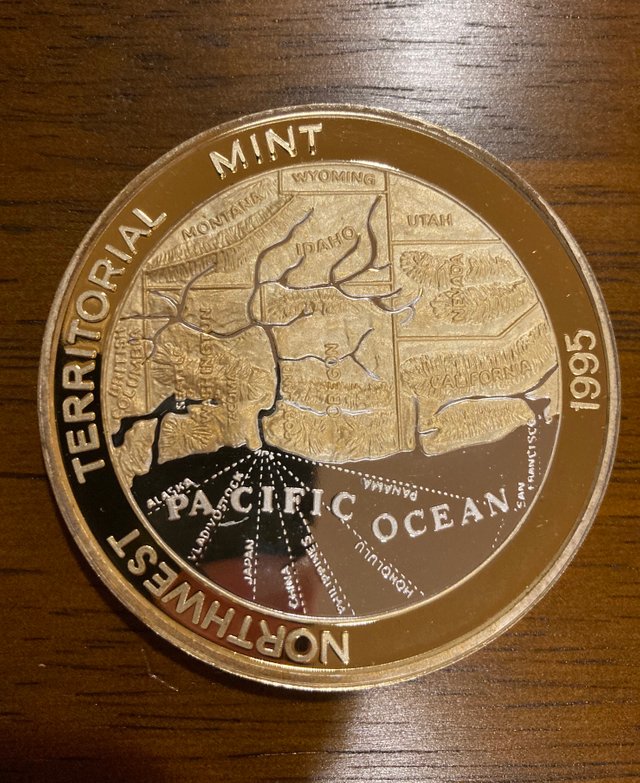 This is of a 5 Troy ounce of .999 Fine Silver from the Northwest Territorial Mint. On the obverse side it is a nicely done textured relief map of the Northwest area of the US. Each state is labeled, and coming out of the entrance to the Columbia River, are trade routes to Asia and Europe, along with Alaska and Panama. It is gilded in I'm guessing 24K or 22K gold. Along the top outer edges of the round are the Words 'Northwest Territorial Mint', and the year 1995 at the bottom. The Pacific Ocean has a nice mirror finish with the gold on the states being frosted. On the outer edges, the gold has a mirror finish as well.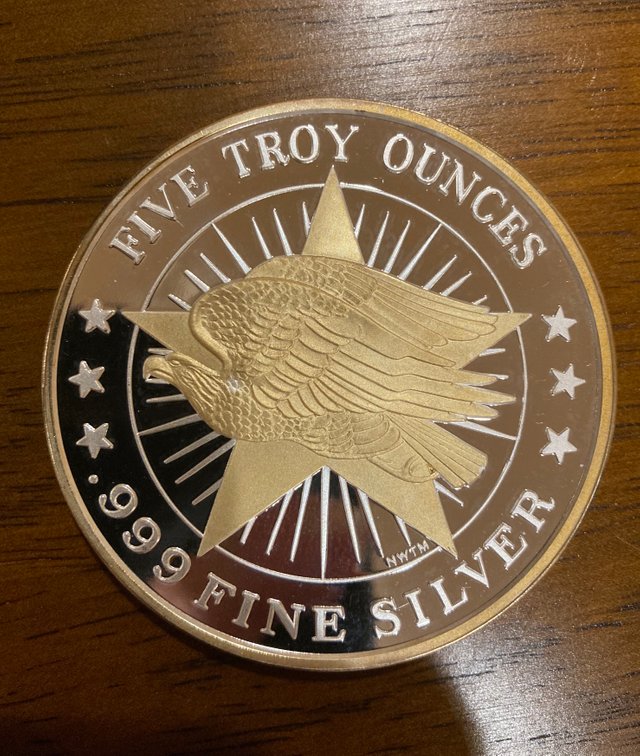 On the reverse side, the background is a mirror finish. Up at the top edge are the words 5 Troy ounces and separated by 3 stars on each side, .999 Fine Silver is on the bottom third of the round. In the middle is an eagle in flight in front of a star, all gilded in gold and a frosted finish. All around the eagle and star is like a 'sun burst'. The eagle is textured relief as well.
The edges are smooth.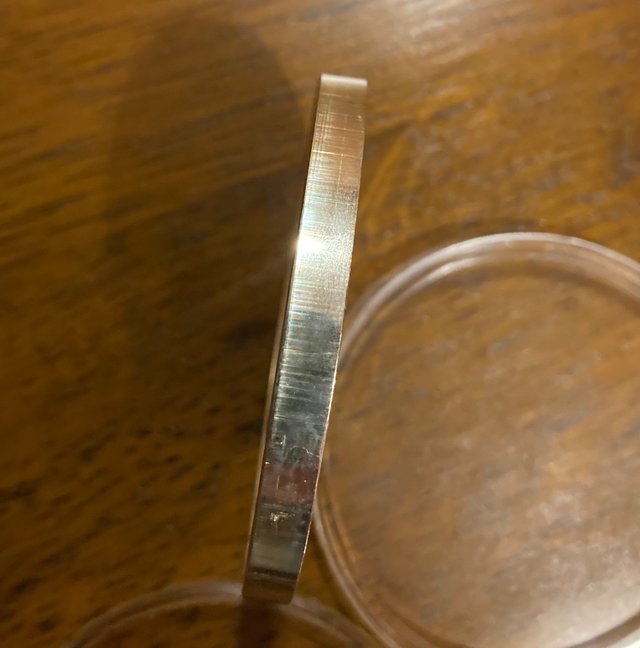 Overall, this is a nicely done 5 ounce round; very chunky to hold and pretty to look at.
If anyone has the specific history of this round, please leave it in the comments.
Thanks for stopping by and viewing my eyecandy for today! Take care all!

is a member of ladiesofsgs4eva
a sweet group of lady stackers of SGH


Posted Using LeoFinance Beta